Taste the Rainbow: Must-try treats for Calgary Pride (2018)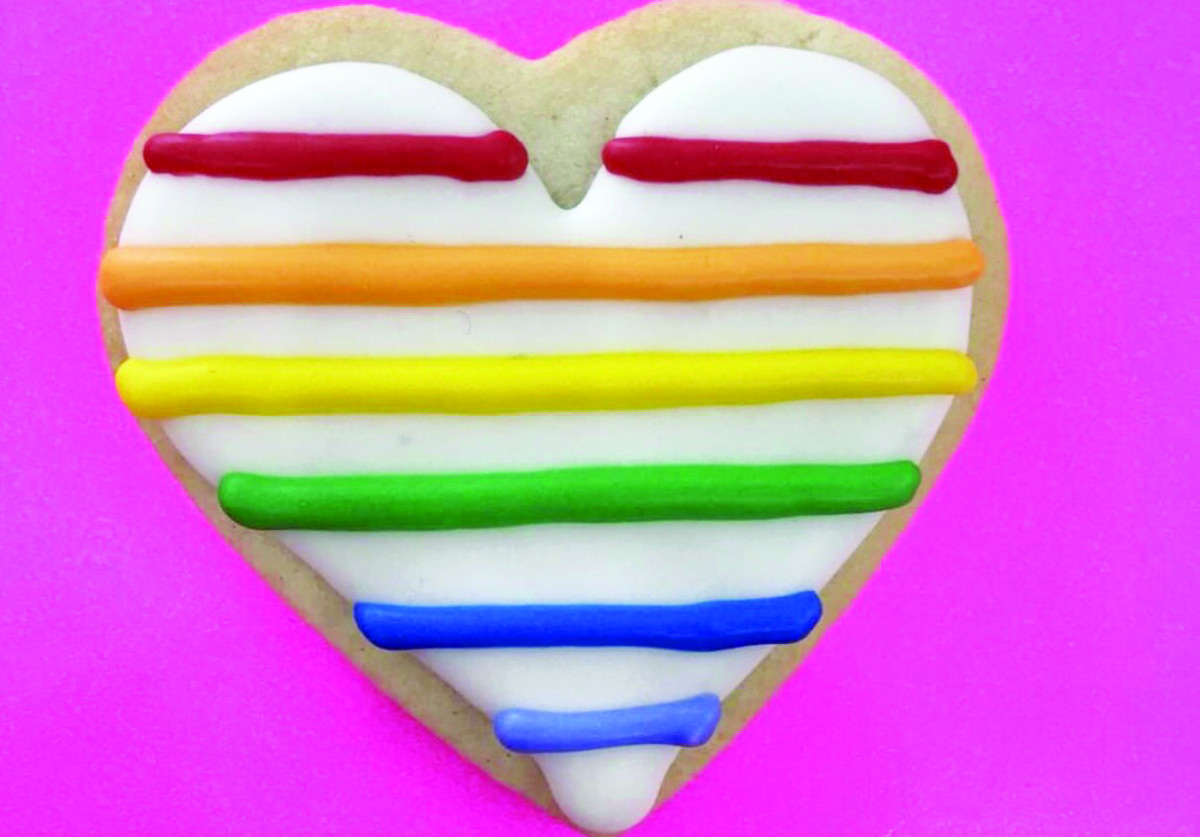 Photo courtesy Sweet Relief
The rainbow flag will be soaring in Calgary during the city's annual Calgary Pride festivities from August 24 to September 3. Many local businesses are celebrating by serving up unique menu offerings to wet whistles and please palettes in support of the LGBT community, and a number of them are donating a portion of the proceeds to a variety of charities, including Camp fYrefly. Here's a sneak peek at some of the delicious offerings and collaborations you'll see during Calgary Pride!
PRIDE MACARONS 
Back by popular demand, Ollia Macarons & Tea will once again offer the wildberry pride macaron as well as two new unicorn macarons with mane colours to mimic the classic pride rainbow flag colours and the pink and blue of the transgender flag. A portion of sales from the macarons will go to Camp fYrefly.
RAINBOW BAGELS 
Available by pre-order only starting August 27, to be picked up August 31, you'll be able to brighten up your mornings with Bagelino's vibrant rainbow bagels. Don't forget to pick up a tub of their limited edition vanilla cream cheese spread filled with colourful confetti!
PRIDE CUPCAKES 
Calgary's iconic Crave Cupcakes, creatively decorated with vanilla buttercream rainbows and unicorns, will be available for 6-pack pre-order throughout pride week and individually in stores on parade day, September 2.
FIASCO GELATO LEATHER DADDY 
Gelato lovers have spoken, and this year will see the return of an award-winning Pride Collaboration Gelato to Fiasco Gelato. The vanilla based "Leather Daddy" combines daddy's soft side of fluffy housemade marshmallows with his dark side of licorice-flavoured jawbreakers. (Editor's Note: Ryan Massel, aka local blogger Mr. Fabulous, created the Leather Daddy flavour in collaboration with Fiasco Gelato!)
PROUD N' LOUD UTCA CHIMNEY CAKE 
This traditional bread-like dough pastry straight from the streets of Budapest is baked in a way that gives it a crunchy caramel texture on the outside, keeping it soft and fluffy on the inside. It will be rolled in rainbow sprinkles, filled with vanilla soft serve, topped with Fruit Loops and boldly named "I am Proud 'n Loud" at UTCA Chimney Cakes.
SWEET RELIEF SUGAR COOKIE 
You'll have some extra pep in your step after snacking on these artfully decorated sugar cookies topped with royal icing and colourful sugar sprinkles or rainbows at Sweet Relief Pastries. Proceeds go to Camp fYrefly.
SPILL THE TEA FROM WILD TEA KOMBUCHA 
Keep cool this pride with Wild Tea Kombucha's small batch offering "Spill the Tea." Brewed by hand, using pressed juice for bold flavours, this limited-edition kombucha (fermented tea) will offer a mix of fruity flavours and is perfect to enjoy alone or as a base for your pride-inspired cocktail. Now that's the tea (wildteakombucha.com)!