Giving Back to the Community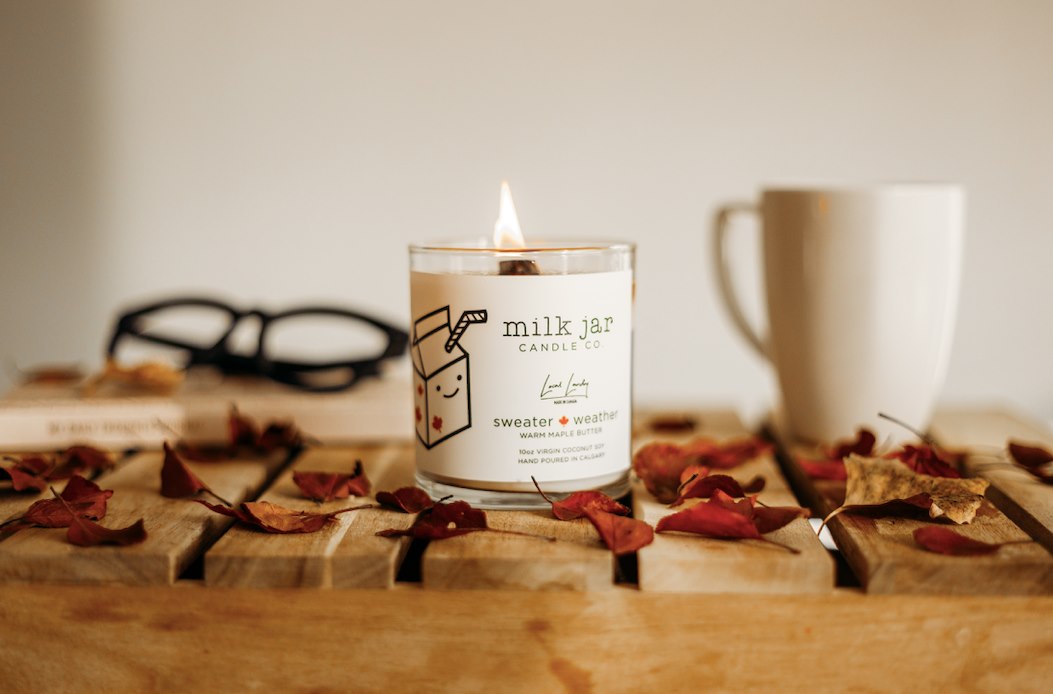 Photo of Milk Jar Candles with Local Laundry by @titina.photo
So many of Calgary's local businesses, creators and makers believe in giving back to the community. Through charitable donations, community focused events or partnering with organizations that share important messages, these are a few of the city's shining stars that have been putting people first.
ESPY Experience
Located in the trendy neighbourhood of Inglewood, ESPY is a one stop retail fashion experience where owner Megan Szanik focuses on inclusivity and health.
Inside ESPY you'll find designers and brands whose collections house an inclusive size run; and a dozen talented stylists on staff that ensure all body types are celebrated.
But it's Megan's strong commitment to health and equality that drives her heart, and you can often see her intentions like "Spread Love" plastered in her store's window displays.
She's an advocate for the LGBTQ community, champions the Special Olympics and hosts an outrageous annual charity event – Naked ESPY – which gathers hundreds of men in their underwear, reminding them to check their prostate, all while raising money for prostate cancer research.
Milk Jar Candle
Who doesn't love a great smelling candle? Since 2016, Milk Jar has been playing with scents, respecting the environment, and taking care of people.
Blended using a clean burning coconut-soy base and phthalate-free fragrance oils, each candle is hand poured, featuring a double-ply wooden wick set inside a reusable glass jar that the company encourages you to return.
Celebrating the reduce, reuse, recycle idea, Milk Jar Candle encourages its customers to return their jars at the end of the candle's life where to be cleaned, de-stickered and reused. Located on the bottom of each candle you'll find a sticker sharing how many lives the glass jar has previously had.
And when it comes to supporting community, Milk Jar sets aside $1 from the sale of each candle and makes regular donations to one of their six named charitable partners throughout the year.
Local Laundry
If you're in it for the comfort, you'll want to shop Local Laundry for one of their ultra-soft sweatshirts that are as trendy and cool as they are cozy. Local Laundry has insisted that their garments are manufactured in Canada all while ensuring their outsourced materials are done ethically are sustainably.
Thought the years, Local Laundry had shown their advocacy for care, compassion, and love through a number of important collaborations.
Their Giving Collection 'buy one – give one', has seen thousands of toques, socks, towels, blankets, and other much needed items donated to others in need.
Whereas their local charitable collaborations, Ryder and Cindy Yu, have created special garments that have raised money for Autism Research and Pawsitive Match.
And to show their love and commitment to all people, sharing that PRIDE isn't just one day out of the year, Local Laundry offers a LOVED. t-shirt as part of their permanent collection with a portion of its proceeds being donated back to the LGBTQ community.