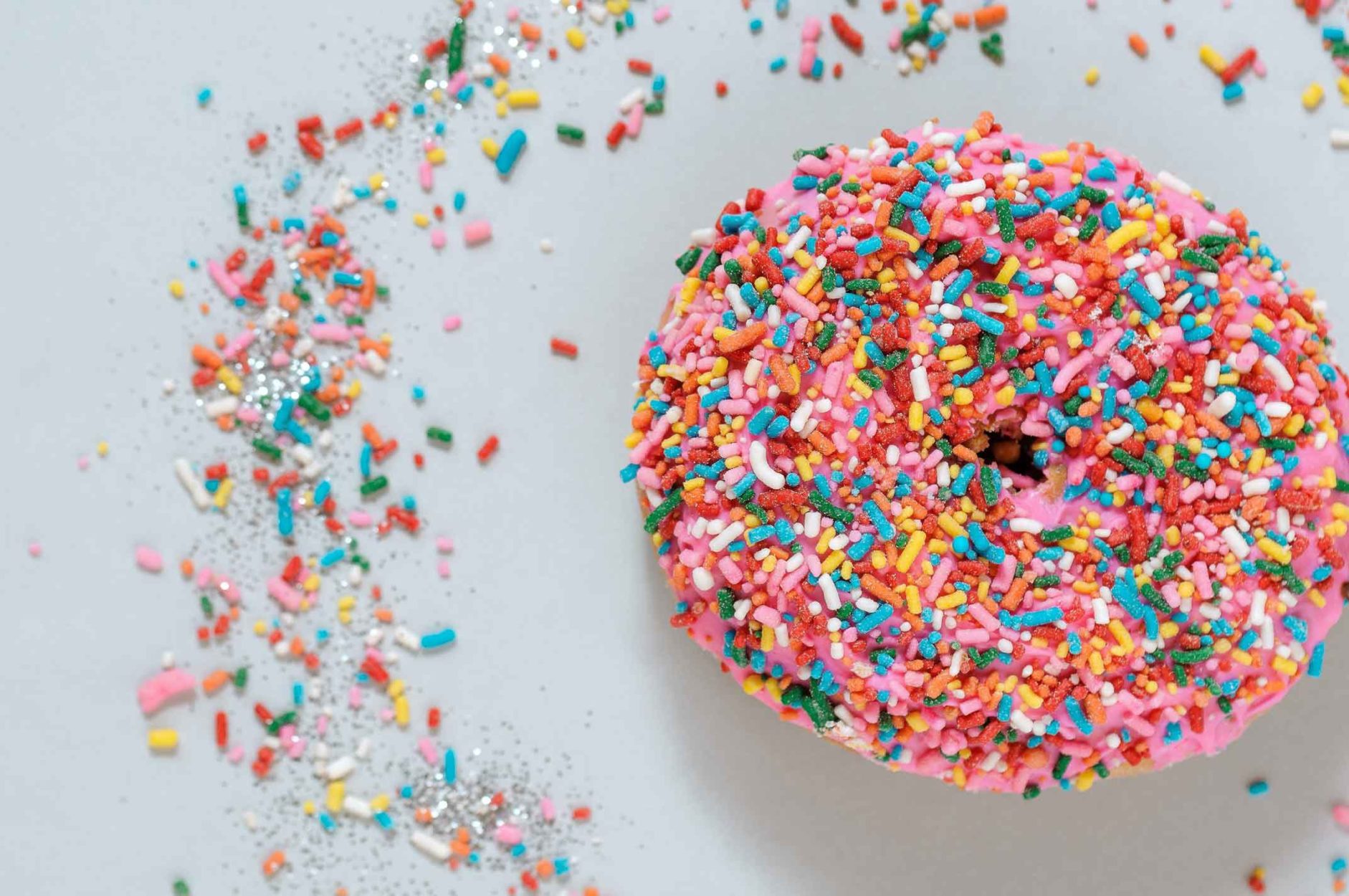 It's time to put your tastebuds first and treat them to a standing monthly subscription from some of Calgary's sweetest makers and creators.
Each month sugary surprises will arrive right to your door and as a subscriber you'll often be given the first opportunity to sample these brands' newest offerings before anyone else!
Sugar Cube
80's kids rejoice, no longer will you need to make a trek to your local car wash to stock up on 5 cent candies, because Sugar Cube YYC will be delivering them right to your door each month.
And their Candy Basket Subscriptions are so much more than just blue whales and sour soothers. Be on the lookout for throwback delights like Tahiti Treat Soda, Bottle Caps and Big-League Chew as part of your delivery surprise!
Subscriptions are available per month or even by the week for the sugar babies. They come in 4 sizes with prices ranging from $30 for their 'Sugar Lover' basket all the way to $150 for the 'Sugar Queen'.
Ritual Doughnuts
Soft, pillowy and glazed for the doughnut Gods, Ritual Doughnuts are exactly what you've wanted and yet better than what you'd ever expect.
Their ever-changing roster includes six unique offerings, often with a seasonal twist.
During the month of St. Patrick's Day, subscribers were rewarded with an exclusive Irish Pub Crawl Doughnut made with a chocolate stout glaze, topped with Bailey's whipped cream and a whisky truffle.
And for you fritter lovers, each month a new crispy fried creation joins the menu, like their most recent Pineapple Fritter topped with Coconut Glaze.
Ritual Doughnut subscriptions are sent as a Baker's Dozen (13 Doughnuts) and available in three- and six-months options. Weekend delivery options are available and a perfect treat for you and your family to enjoy during Saturday morning cartoons!
Arin Hiebert
Ever wish you could taste the wares of some of the bakers that have appeared on the Food Network? Well now you can!
After appearing on Food Network's (USA) Spring Baking Championship and making it into the top 3, the demand for Arin to start selling his creations was so demanding that he had no choice but to appease his fans and start an online shop!
Now a selection of beautifully simplistic styled cakes and stuffed cookies with creative flavors and fillings can be shopped for on ArinHiebert.com
For those who are looking for the first taste of his new ideas, Arin has launched a monthly cake and cookie subscription service that gets the newest flavours into the hands of his fans first!
In past months, subscribers were the first to taste his limited-edition Pumpkin Spiced Latte Cake with spiced vanilla buttercream, a Brownie Sandwich Cookie and Lemon Blueberry Cupcake.
A minimum 3-month commitment is required per subscription and range in price from $20-$30 monthly.