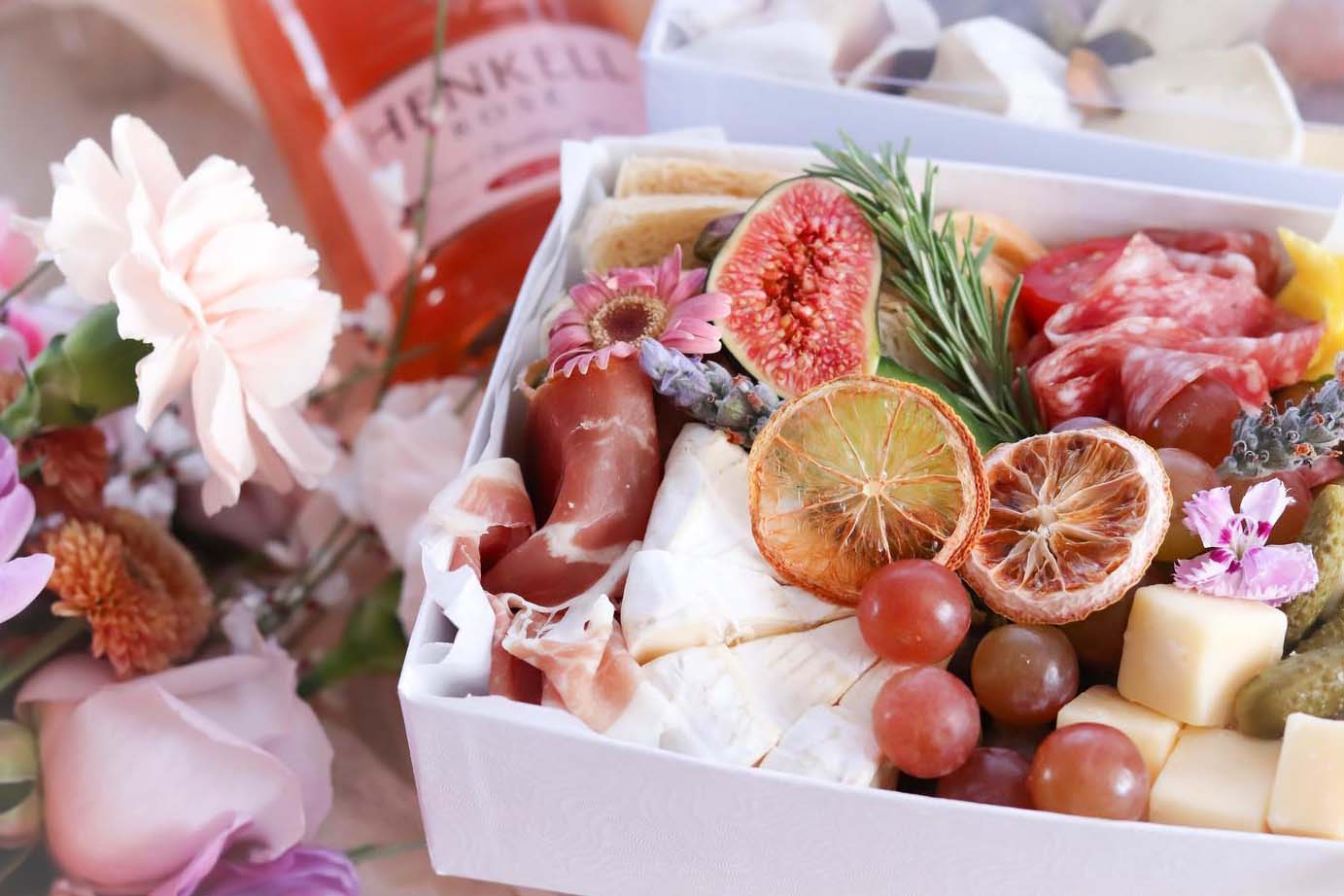 Photo courtesy of Brie & Banquet
If you love the idea of a home-cooked meal but the idea of the prep exhausts you before you start, you'll want to let these restaurants and shops take care of the dirty work as you pick up the final product to heat and serve at home.
Pick Up and Go with Forage
After years of running a very successful catering company – Infuse – the owner Wade Sirois saw the need to bring his offerings, where he uses primarily local ingredients from sustainable farms to the masses. Enter Forage: a small, hidden gem takeout shop located off the beaten path in Marda Loop, that serves up daily dinner specials and stocks a number of quick pick up sweet and savoury items. A few of Forage's must have items include their made-daily flaky butter biscuits, deviled egg potato salad, decadent cakes, and their sweet and buttery Rickety Uncles (a dessert made with brown sugar, butter and oats).
Handcrafted Everything from Fork and Farm
Fork and Farm's newest offering is a product of the pandemic. With parties and events taking a hiatus, the brand did a quick 180 and pivoted their business into a wildly successful and delicious online kitchen that offers fully cooked and prepared multi day menus available for pickup or delivery.
One of their star offerings includes everything you'll need for a weekend away from the kitchen. Starting with their 'Evening Feast' complete with starter, salad, main, sides and desert; everything that's included is separately packed and ready to plate, heat and serve. After dinner, as you get ready to Netflix and chill, you'll be joined by all the snacks you'll need to complete your evening feast. Then get ready to wake up to their "Beautiful Brunch" breakfast buffet which often includes an egg and meat offering, fresh pastries, fruits, yogurts, and granola. All that's left for you to do is brew the coffee.
Brie & Banquet Charcuterie
Plan a solo date night for one or set a picnic date to share with your Bae: Brie and Banquet offers a wide variety of custom-made charcuterie boards available as a one-time purchase or as a monthly subscription service for those who are continually looking to treat themselves.
Each monthly subscription box contains a generous serving for two and includes 3 small batch/artisanal cheeses, 2 small batch/artisanal meats, local and/or seasonal fruits and vegetables along with small batch, locally crafted accompaniments like jams, jellies, pickles, olives, antipasti, savoury spreads, crackers, nuts, dried fruit and always a "few surprises."
Gluten Free and meatless options are also available.
Posto Pizza Kit
Turn your home into an Italian pizzeria with the click of a button from Posto's online ordering system as they're now offering their mouthwatering pizzas as an at-home kit. You'll have everything you'll need to create one of Posto's signature masterpieces in the comfort of your own home. Pizza kits include doughs, sauces, and cheeses; and all the toppings come separately packed and awaiting your artistic touches as you build them from scratch. Crank up your oven and in mere minutes you'll be scalding the roofs of your mouths on some of the most deliciously fresh pizzas you've ever eaten. Bellissimo!