The Return of the Greatest Outdoor Show on Earth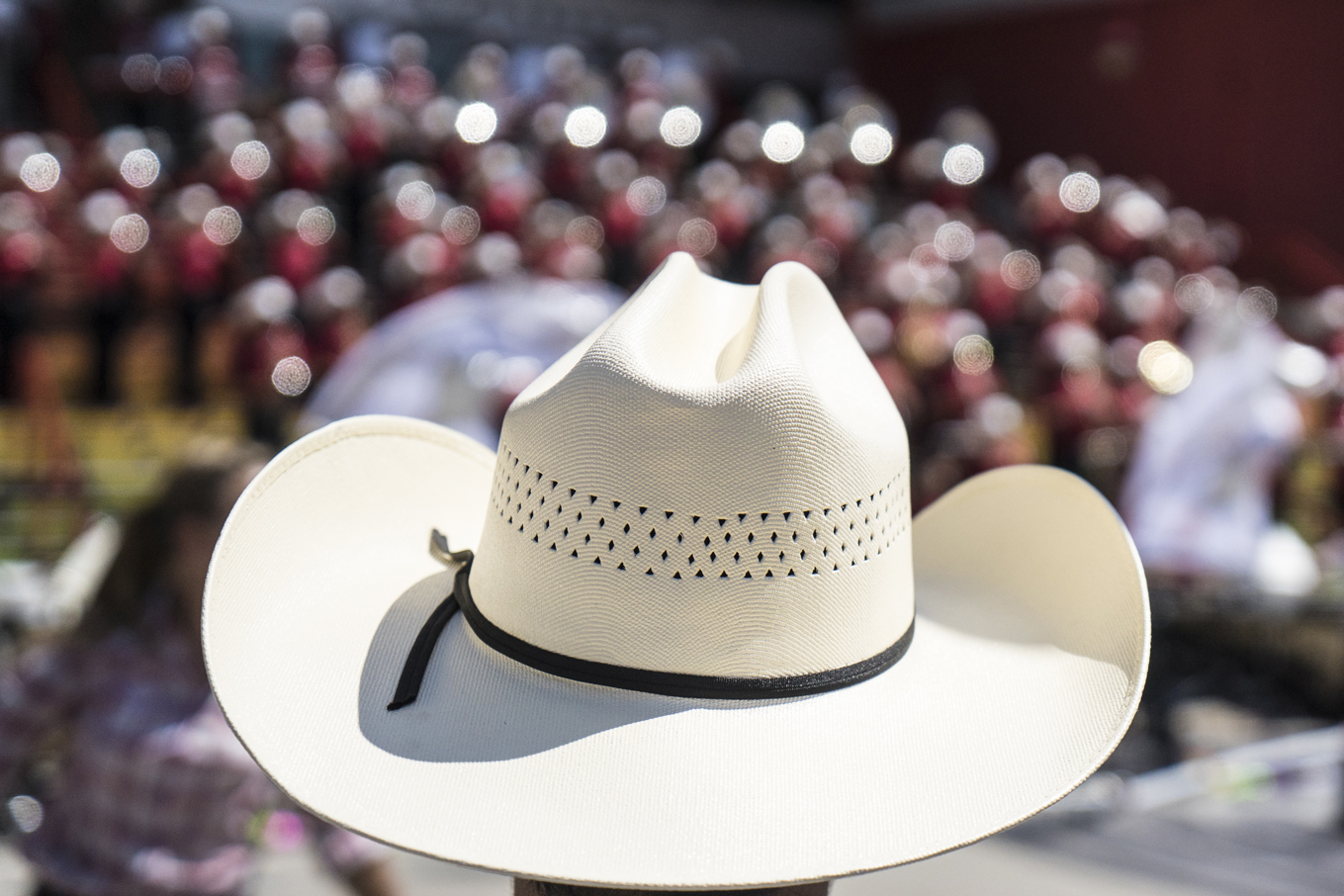 "We will only host a safe Stampede."
-Steve McDonough, President & Chairman of the Board, Calgary Stampede
Officials are planning for the return of the Greatest Outdoor Show on Earth!
After the 2020 event was cancelled due to the COVID-19 pandemic, the Calgary Stampede is making a comeback this July. It will look a bit different this year, but will still have the same spirit Calgarians and visitors alike have come to know and love.
Normally, the iconic 10-day celebration would officially kick off with a high-energy parade of floats, marching bands, and riders on horseback through the streets of downtown Calgary. This year it will be virtual and take a different route.
Leading the way the morning of July 9 will be Parade Marshal Katari Right Hand - whose Blackfoot name is Nààpiwa otó piim Akikowan. The "Rainbow Girl" is featured on the 2021 Calgary Stampede poster. The 17-year-old is a Fancy Dancer who is no stranger to the Greatest Outdoor Show on Earth as she's been dancing at the event since she was young.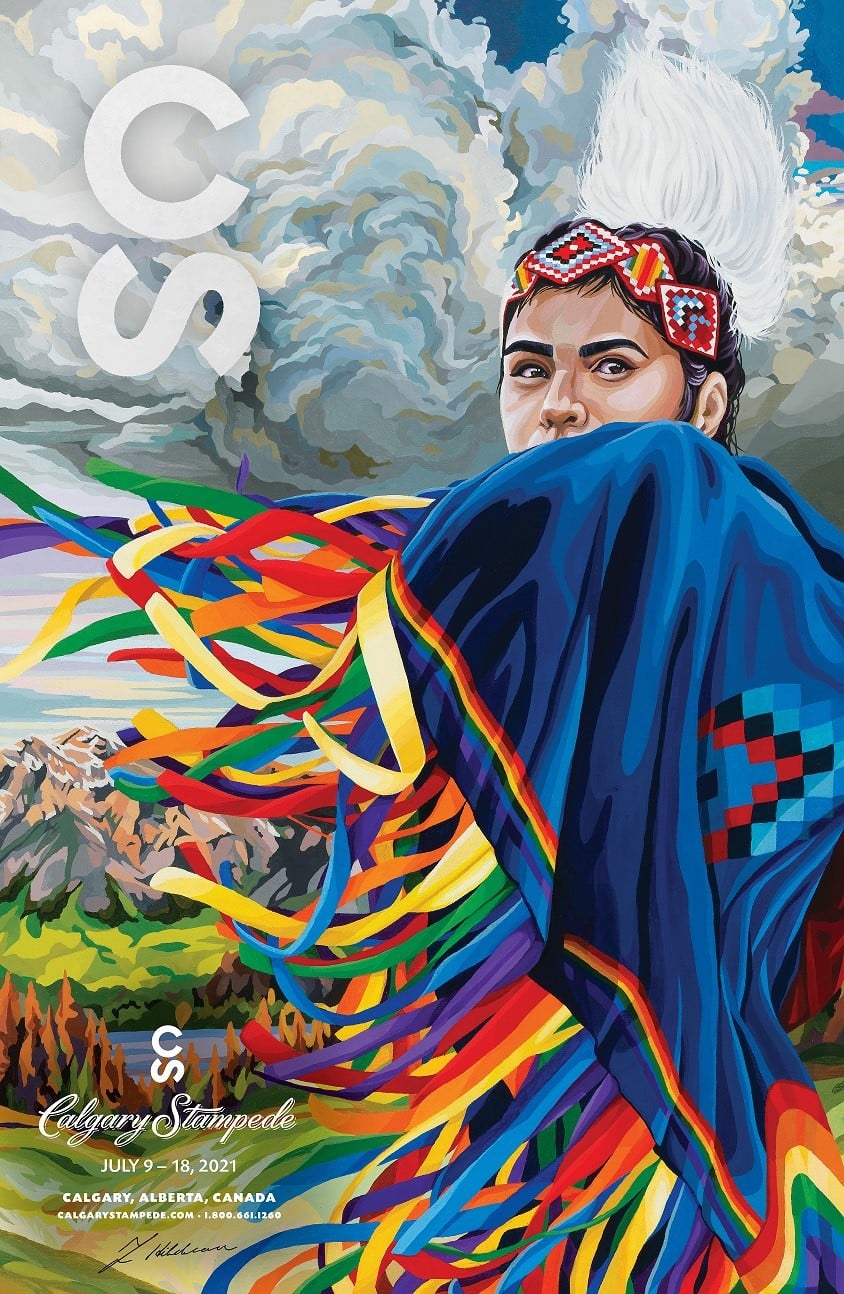 "I am very proud and excited to be the 2021 Stampede Parade Marshal, so I can represent Niitsitapiiks," says Right Hand, who also thanks Lexi Hilderman for selecting her picture for the Calgary Stampede 2021 poster contest and the Calgary Stampede for choosing her to be the 2021 Parade Marshal.
"But, most of all, I want to thank my parents, Marcell and Delores Right Hand, for raising me to be the best that I can be. Thank you to Creator and everyone for your continued guidance and support."
The parade will be broadcast live on Global TV, on the Global News website and Youtube page, and on Amazon Prime.
Bull riding, barrel racing, bareback, and more rodeo action gets underway daily at 1:30 p.m., featuring the very best cowboys and cowgirls the world has to offer.
The Rangeland Derby chuckwagon races have been cancelled this year, however there will be an exciting new Evening Show experience at the Grandstand for 2021. 'Broncs After Dark' will feature high-energy western horse-riding and skills competitions. That will be followed by the 'Bell Grandstand Show', which includes live music and dance performances and a spectacular fireworks finale.
And what would the Stampede be without some live country music?! The legendary venue 'Nashville North' has been adapted into a canopy-style tent and will feature an all-Canadian lineup of artists this year, with the likes of Dean Brody, Brett Kissel, and Jess Moskaluke.
"It is exciting to have live music return to the stage this year, and with almost 40 artists, it's the biggest lineup we have had in the venue's history," says Stampede Programming Manager Kyle Corner.
The Stampede Midway is normally jam packed with thrill rides and games (not to mention a sea of stetsons and plaid shirts). There will be slightly less Midway attractions in 2021 to allow more space for physical distancing. However, organizers promise the most popular rides and games will be there!
Rodeo and Evening Show tickets and Stampede gate admission will need to be purchased in advance as capacity will be limited to keep crowd sizes down. Digital queuing systems will also be implemented this year to reduce line-ups.
Stampede officials say they are committed to meeting and exceeding all health guidelines. Other measures that will be put in place include masking protocols for all frontline staff and volunteers, as well as a recommendation that all guests wear masks. Sanitization stations will be set up throughout the grounds and dedicated staff will be tasked with enhanced cleaning duties.
Plans for Stampede 2021 will continue to evolve and more details and announcements are expected in the coming weeks.