It's time for Chinook Blast!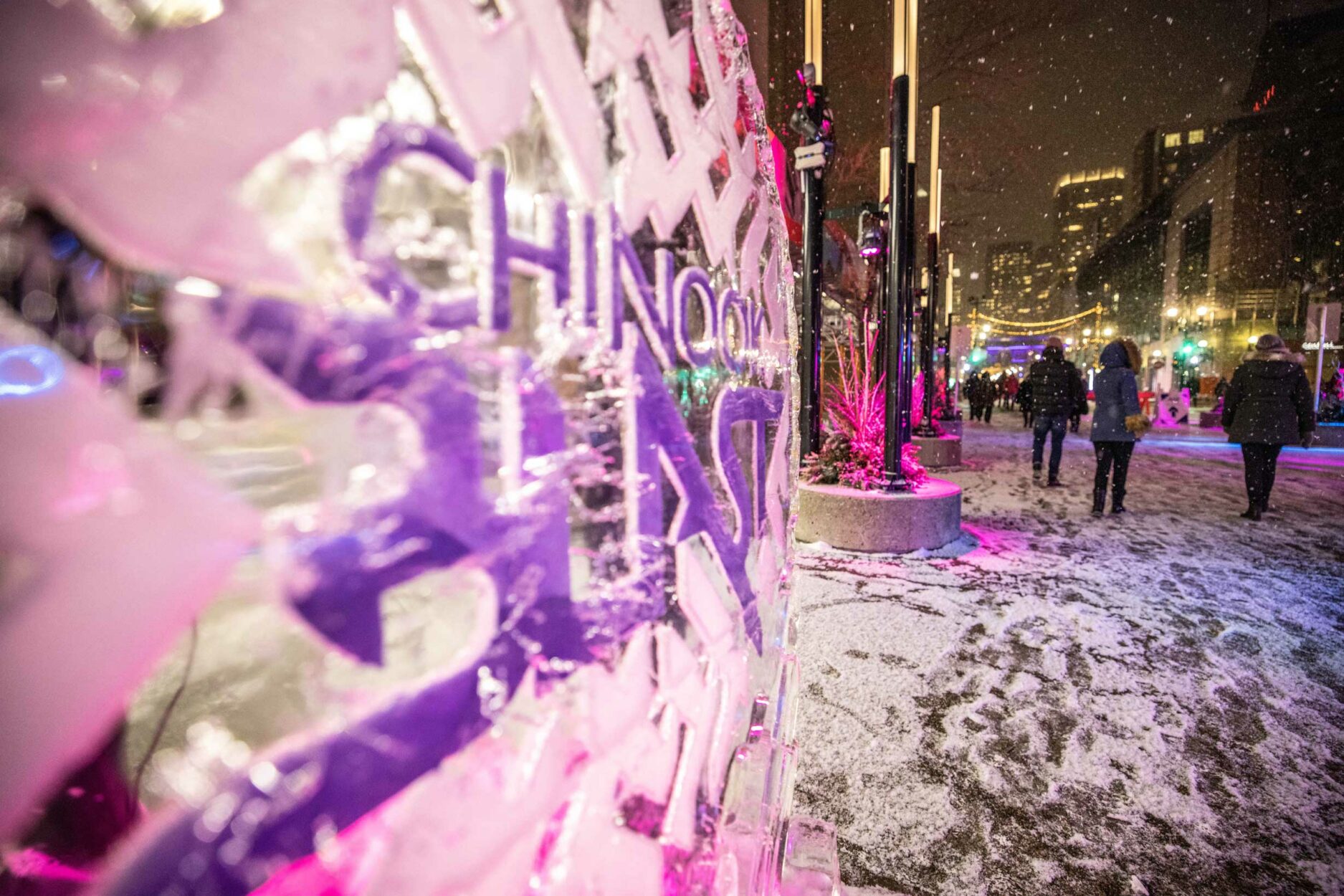 Tourism Calgary / Neil Zeller
Calgarians live for chinooks in the wintertime and one is on the way that won't cause any pesky pressure headaches!
Chinook Blast is returning to downtown Calgary for its second year and the 2022 festival will be even bigger and better than the inaugural event - which featured numerous illuminated art displays created by local artists.
This year the festival will run from February 4 to February 27 and will showcase some of the very best in the Calgary art, music, theatre, sport, and recreation scenes.
Originally slated to kick off on January 21, organizers opted to delay the start of the festival due to the ongoing COVID-19 pandemic.
"While we would have loved to kick off January 2022 with Chinook Blast, our patrons' safety has always and will continue to be our top priority," stated Franca Gualtieri, Executive Director, Chinook Blast & Strategic Projects, Tourism Calgary.
"We know some of our Pillar Festival partners had to adapt and delay their festivals, and we support their chosen paths forward to keep Calgarians safe. We will continue to work with all our partners, Alberta Health Services, and the City of Calgary to ensure that everyone coming to Chinook Blast has a fun and safe experience."
Chinook Blast invites you to "light up your winter" this year with Pillar Festivals including GLOW, Block Heater, and Ethnik Festival.
The Hub will also return to the streets of downtown Calgary. Much like last year's event, there will be many free activities to take in including large glowing art sculptures, buskers, and pop-up performances at Chinook Blast HQ at Olympic Plaza, The Atrium at Calgary City Hall, and the Artist Pavilion at Calgary Central Library.
The festival will expand to several Calgary venues as Friends of Chinook Blast put on a plethora of live music, art shows, and other cultural events. Neighbourhood pop-ups will be part of the 2022 event as well, with local community associations planning their own activities in tandem with Chinook Blast.
There's plenty to look forward to over the course of the four-week event. Find all the details at chinookblast.ca.