Banded Peak Brewing launches new beer with the help of local charity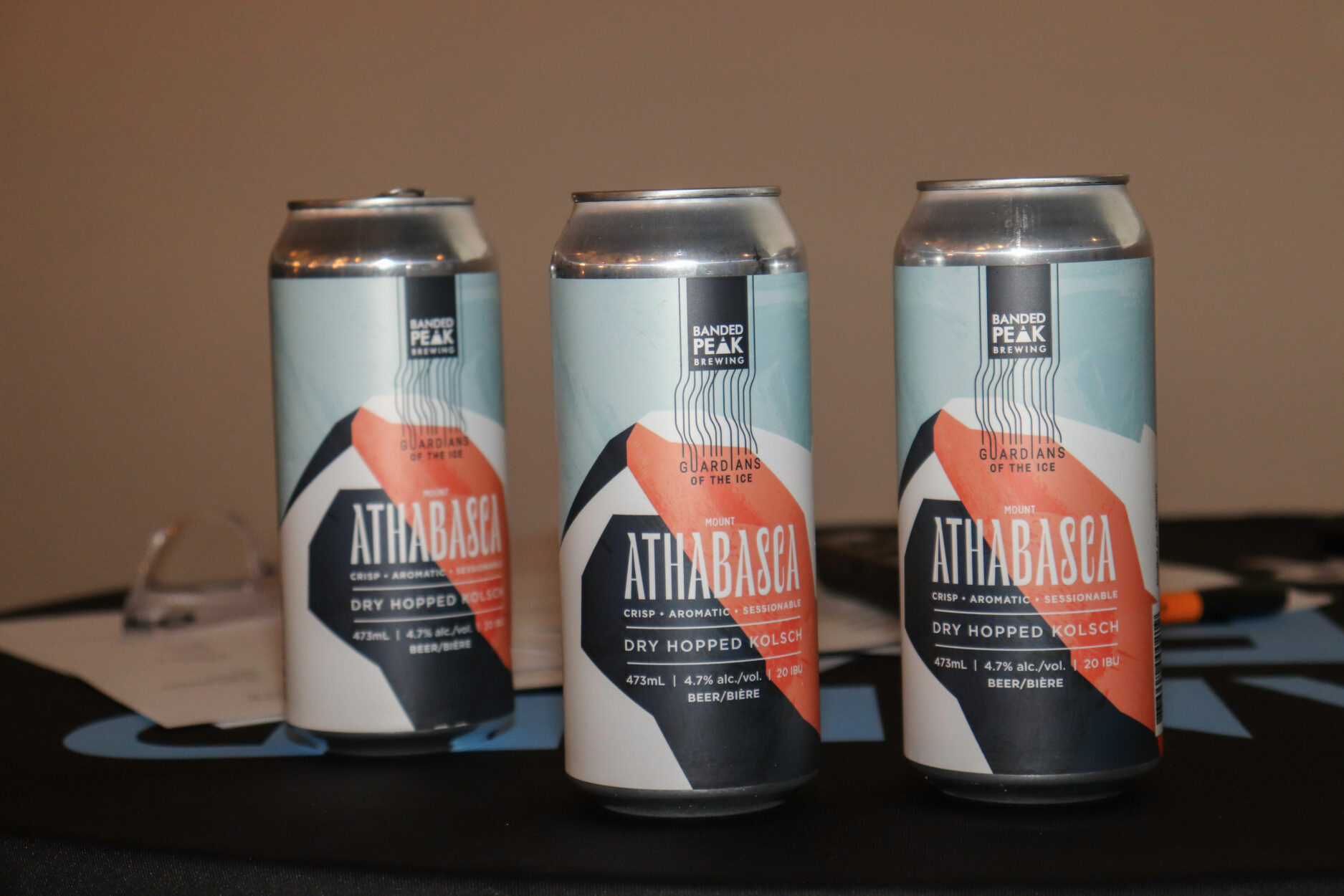 On March 31, local Calgary brewing company, Banded Peak Brewing held an event to launch their newest beer. This event was the third in their Guardians of the Ice Speaker Series, which are promotional launches of Banded Peaks new brews that endorse the Guardians of the Ice (GOTI) charity.
Mount Athabasca is Banded Peaks newest beer, which was launched at the event, and $2 from every four-pack sold is donated to Guardians of the Ice. This beer is a dry hopped Kolsch and Erick Hollstedt, one of Banded Peaks brewers who was closely involved in brewing this beer, said that it was created with the idea of spring in mind. Hollstedt said they wanted the beer to have character while still being, "clean, bright, and refreshing." The development of this beer started back in December, and Hollstedt said it was a collaborative effort, as most things are in the brewing community. "Hopefully it leaves you wanting another sip," Hollstedt said during the tasting at the event.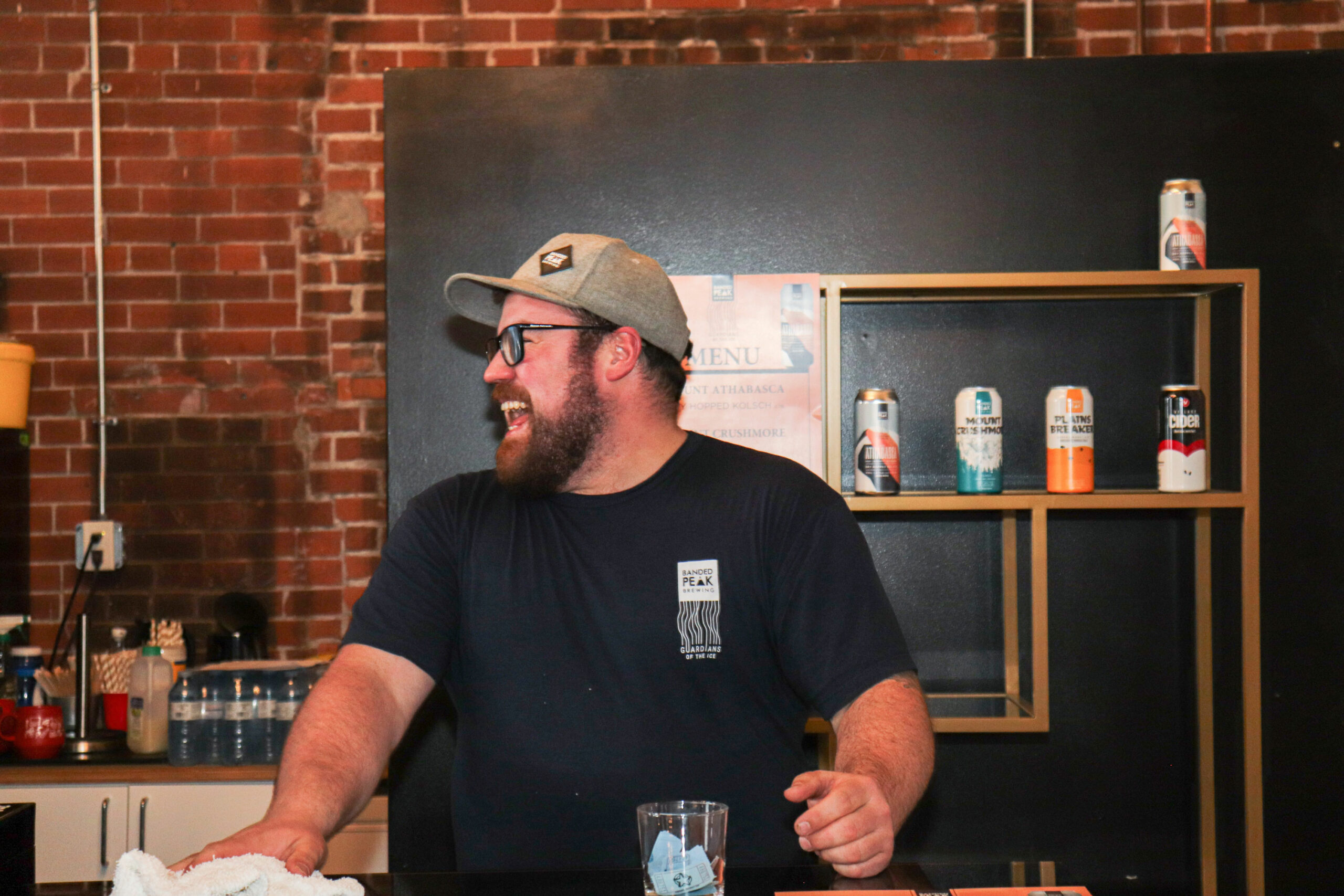 The Mount Athabasca brew was named after one of the peaks in the Columbia Icefield, as were the first two beers launched by Banded Peak through the Guardians of the Ice Speaker Series. GOTI is a non-profit organization founded by Jim Elzinga, who was also at the event. At GOTI, they work to spread awareness on the damage being done to the Columbia Icefield through climate change. Elzinga spoke about the melting glaciers in the Columbia Icefield, and how important those watersheds are to us as individuals. Elzinga said that Kananaskis Country here in Alberta is warming at a faster rate than the rest of Canada, stating that these damaging effects are being displayed, "right here in our own backyard." This is why GOTI is working so hard to encourage what they call environmental stewardship.
Also present at the event was Kylee Toth, a ski mountaineer on Canada's national team. Toth spoke about her sport and reminisced on some of her mountain adventures with the crowd, before going into why GOTI is such an important organization to her. Without these mountain peaks and glaciers, Toth could not participate in the sport she is so passionate about. She said that she can see the effects of global warming every time she ascends and descends a peak, stating that she watches ski lines disappear and, "change dramatically." Another reason Toth is so passionate about the melting glaciers is because of her children. She is aware that one day, if the icefield continues to dissipate, her children may not be able to participate in these mountain activities. "That really matters to me," Toth said.
Hollstedt also spoke about the steps that Banded Peak is taking to show their environmental stewardship efforts, including how their new brewing facility will have waste water and CO2 recapture processes. They are working with aGRO Systems to turn the environmental waste they collect from the brewing process into something that can be used by Canadian farms. Through Banded Peak working with and promoting GOTI, they are showing their support for not only the organization itself, but also the values they stand for.