Bliss Chic Boutique Open House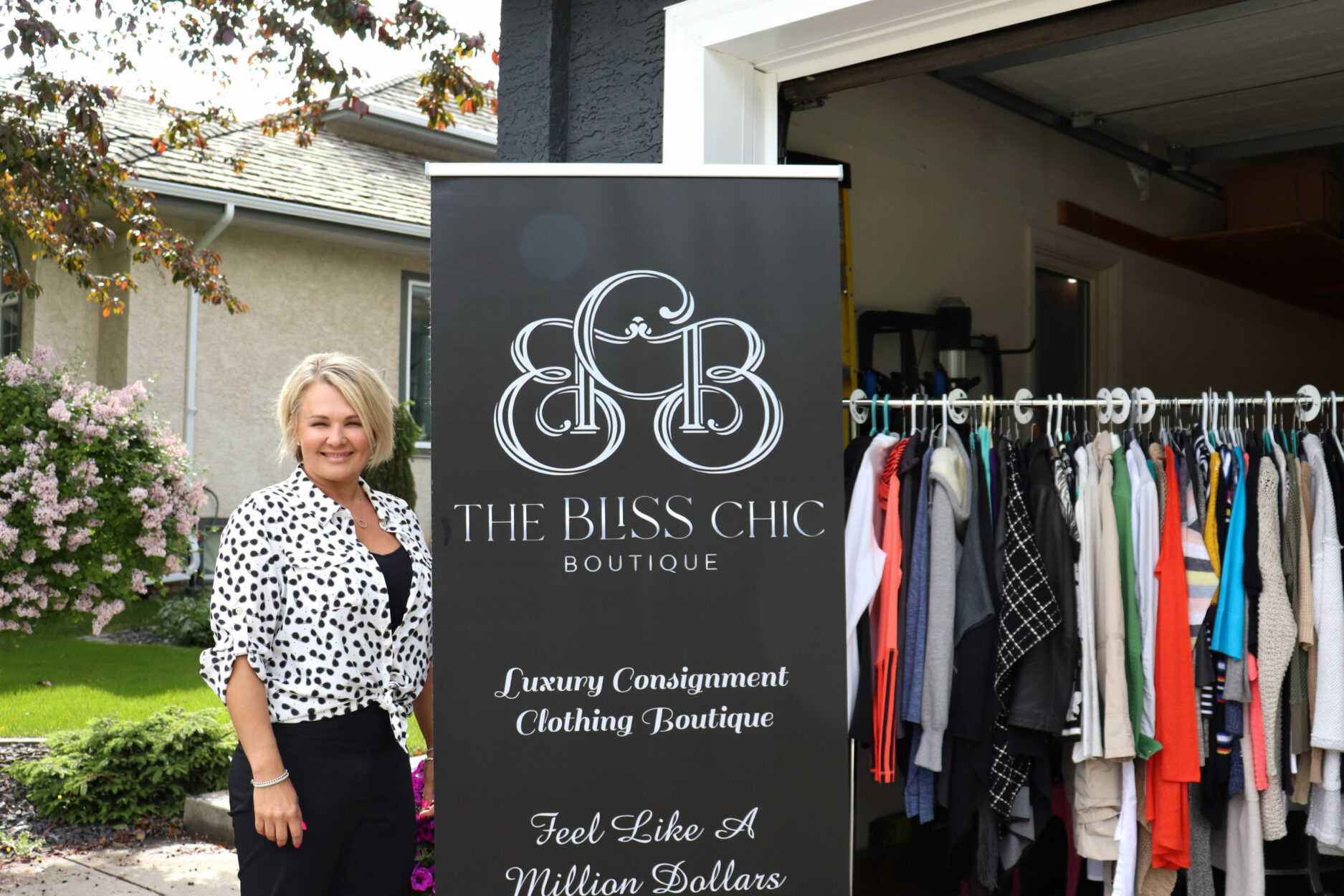 Paris Hofer
On June 29 and 30, there was an open house for the Bliss Chic Boutique here in Calgary. Carlamay Sheremata started this online luxury consignment store in February of this year and held this two day, in-person event in hopes of catching the attention of new potential clients.
The open house was held in her garage, which was visible from the street with a big sign. A great way to grab the attention of passersby! There were lots of discounted clothing from many different name brands, including Michael Kors, Chanel, and Calvin Klein. There were dresses, business attire, shoes, purses, jewelry, and even some racks of Stampede wear. Sheremata said that the target audience for her boutique is women between the ages of 30 and 50.
Before the boutique was born, Sheremata served 20 years as a cop; however, she felt as though she never " "fit into that box." She had always loved fashion and clothing and had accumulated plenty of items over the years. Most of the pieces in her shop are from her own closet or have been given to her from friends. She believes that women need to be more empowered while shopping for clothing and support one another more. That is why she opened this shop, to help make shopping a more enjoyable and supportive experience for women.
Considering the business has only been operating for about five months, Sheremata said the main objective of the open house was just to get the word out. Another way that Sheremata does this is by holding in-person shopping nights in her home. People can bring a group of friends, drink some wine, and shop around her items. Sheremata says this is also a way to create a more supportive shopping environment for women.
In the future, Sheremata hopes to open a physical store or warehouse for the Bliss Chic Boutique. The extra space would help store and organize her items while also providing a space for women to come in and have that supportive shopping experience Sheremata is so passionate about creating.