17th Ave Thrift – A Local Hidden Gem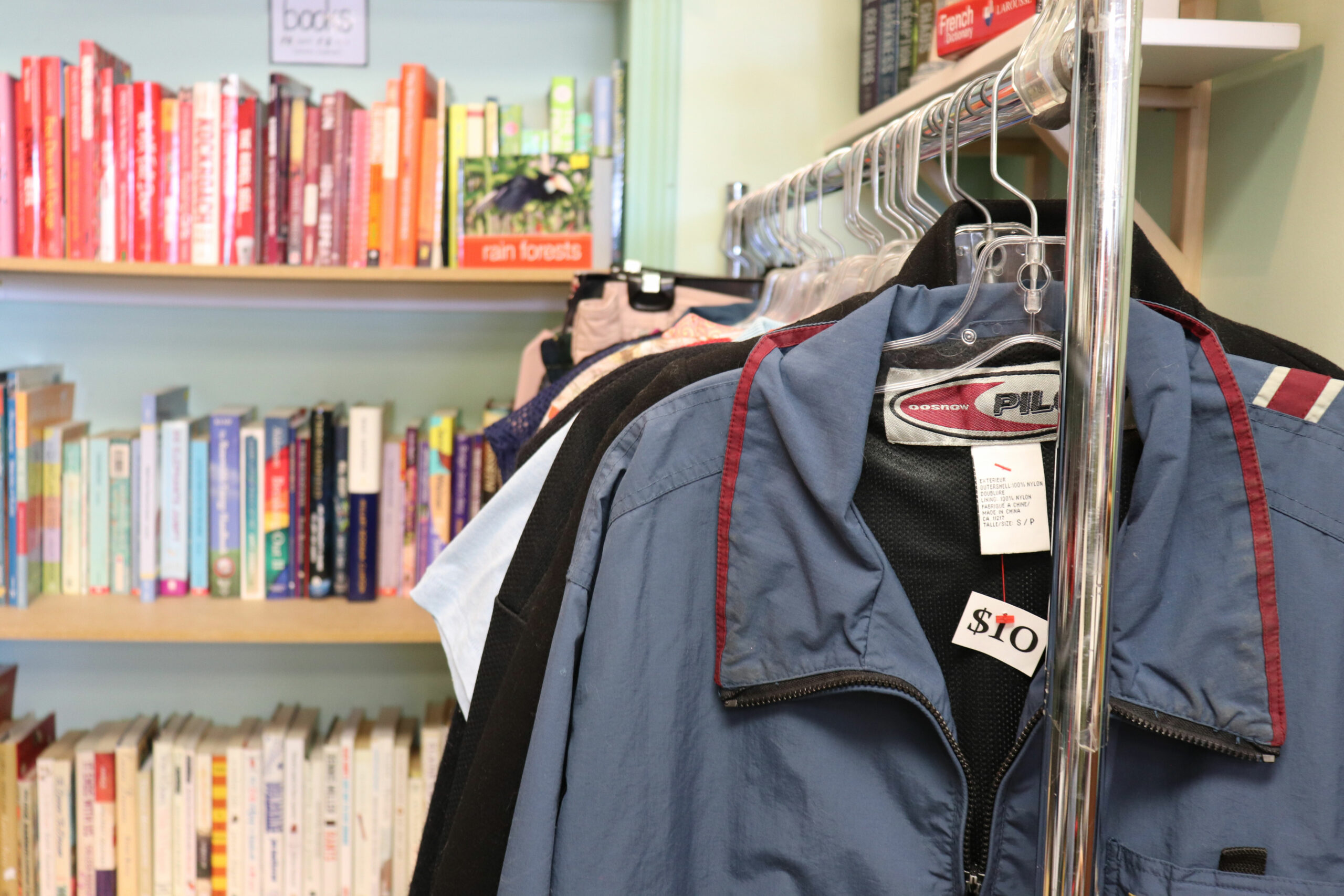 Paris Hofer
Every avid thrift shopper knows that the best second-hand treasures are found at local, small business thrift stores. Not only do they usually have less traffic than chain brand second-hand stores, but the prices also tend to be cheaper. One of these great, local hidden gems in Calgary is 17th Ave Thrift.
Sue's Story
The owner of 17th Ave Thrift, Sue Ghebari, opened the store in 2018, but her love for second-hand clothing began when she was young. After immigrating to Canada from Lebanon in 1974, Ghebari's family struggled financially. Shopping second-hand was the only option for them. Growing up shopping at thrift stores and learning how to tailor clothes was what grew Ghebari's appreciation for second-hand items.
"It was a necessity that turned into a love," Ghebari said during an interview with me last year.
Supporting Animal Rescues
One of the most heartwarming things about this shop is the amount of work they do with local animal shelters. Because of Ghebari's deep passion for animals, 17th Ave Thrift donates to several animal rescues in the city. Alberta Animal Rescue Crew Society (A.A.R.C.S.), Meow Foundation, and The Alice Sanctuary are just a few on the list. This means that by shopping at 17th Ave Thrift, you are not only saving money and helping the environment by avoiding fast fashion, but you are also supporting animal rescues around the city. Ghebari loves animals so much that they are even allowed in the store, so bringing your furry friends along is highly encouraged!
Stampede Shopping
Another reason to check out the shop right now is because of the abundance of western accessories in stock. Although it is usually difficult to find cheap western wear with the Calgary Stampede coming up so soon, 17th Ave Thrift has a great selection to get you ready for all your line dancing and rodeo watching plans this summer. They have cowboy boots, hats, belts, and vests, all for a discounted price you cannot find in retail stores. Make sure to stop by before everyone else does!