Keeping it Cool – Local Ice Cream Shops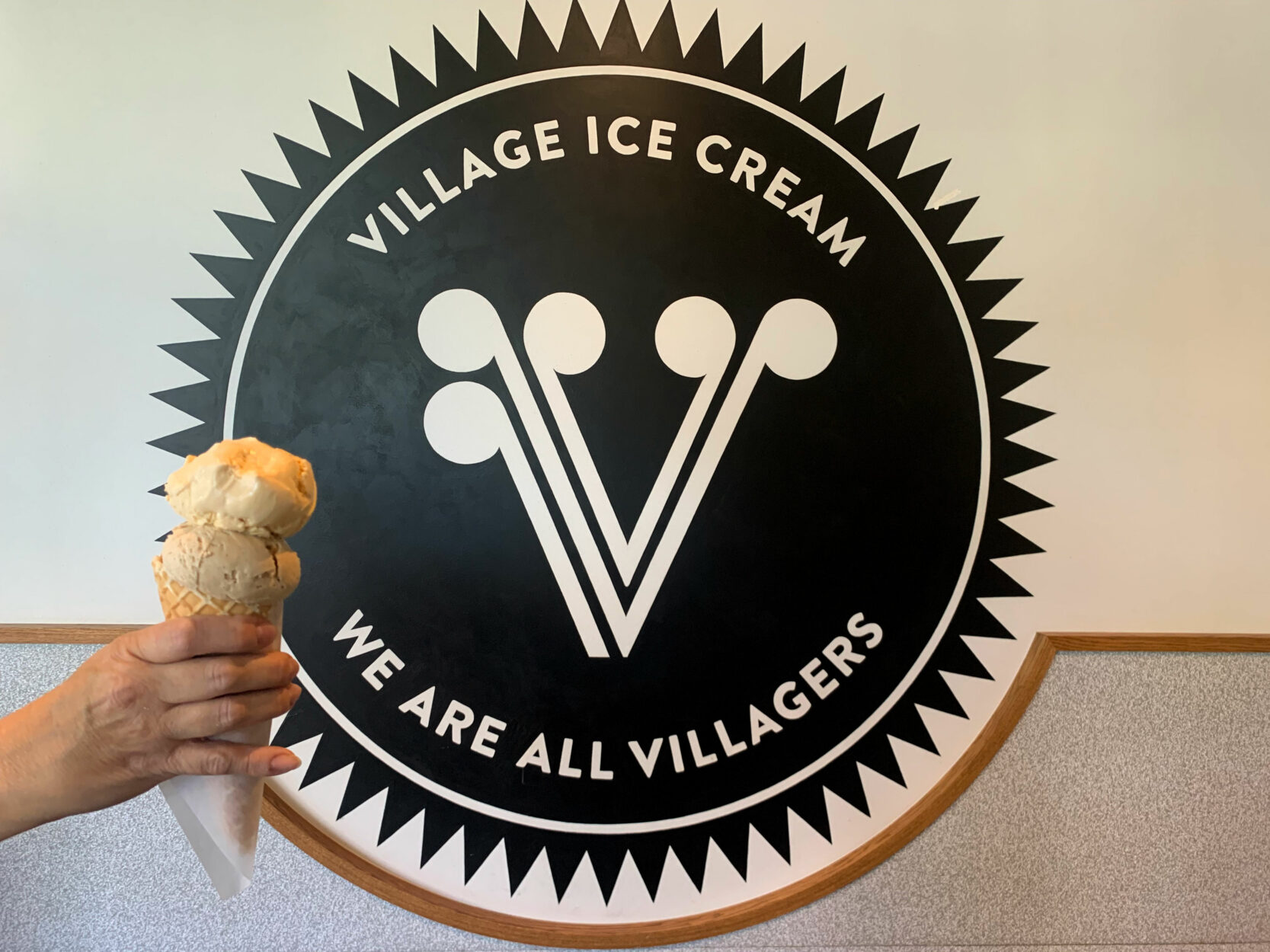 Paris Hofer
It's July now, which means Calgary is hitting its highest temperatures of the year. Grabbing some ice cream is one of the best options to cool down in the heat of the summer. Lucky for us locals, and the tourists travelling through, this city has some delicious local ice cream shops that serve as the perfect oasis on a scorching day.
Made by Marcus
Made by Marcus is one of the most well-known ice cream spots in the city, which has grown popular for their use of natural ingredients as well as unique flavour combinations. This local shop prides themselves on using dairy from grass-fed cows and supporting local food suppliers and businesses. Some of their interesting flavours this summer include Lemon Saffron Coconut Sorbet, Chinook Honey Apricot Lavender, and Dill Pickle Peanut Butter. They also have gluten free and vegan options, so everyone can try a taste of this fan favourite shop!
Village Ice Cream
With a total of five different locations around the city, it is no secret that Village Ice Cream is another local favourite. Like the last shop, Village sources most of their ingredients from local businesses, as well as some fair trade or organic suppliers from abroad. They have ten "Always Flavours" that are available year-round, on top of their seasonal flavours that change frequently. Their current seasonal flavours include Mini Donut, Pancake Breakfast, Orange Creamsicle, Iced Capp, Boston Cream Pie, Lemon Poppyseed Cake, and Cookies and Cream. Some of these are even dairy-free! Mini Donut has chunks of actual donuts in the scoop, making it the perfect treat for Stampede season.
Leavitt's Ice Cream Shop
One of the older ice cream shops in the city is Leavitt's Ice Cream Shop (LICS). This spot has been operating in town since 1982, making this year their 40th anniversary! LICS also has an extensive list of flavours, 44 choices to be exact, as well as six different sizes to choose from. Their flavour options also include lactose-free, and no sugar added alternatives. On top of regular ice cream, LICS sells ice cream cakes, ice cream sandwiches, and even hand-rolled waffle cones that you can enjoy your scoops in. Plenty of options for a local, family-owned business!
Abbey's Creations 
Speaking of a shop with lots of flavour options, Abbey's Creations also comes to mind. This local ice cream spot has so many different flavours to choose from, it may be overwhelming. With such an extensive list of options, there must be some out-of-the-box flavours to try as well. Some of these unique flavours include Ube Macapuno, Macadamia Brittle, Dragon Fruit Burst, and Honey Roasted Fig and Goat Cheese. Those examples just barely scratch the surface on all that Abbey's Creations has to offer! Be sure to check in with the store to make sure your favourite flavour is in stock before heading over; however, even if it is unavailable, there will be no shortage of amazing scoops for you to try!