Drink up Southern Alberta with Brewz 'N' Booze: Supporting local has never been so entertaining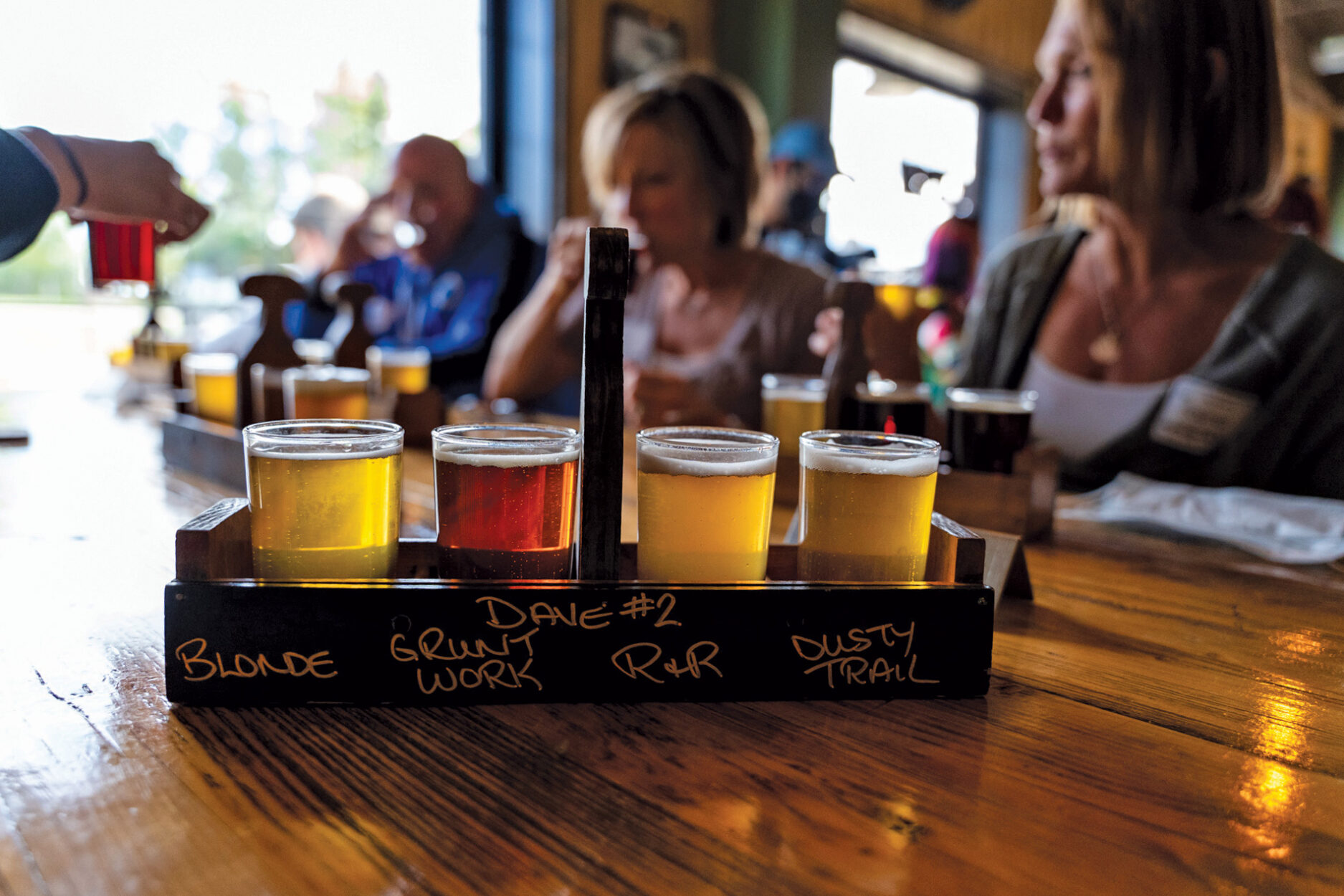 What do craft breweries, delightful distilleries, wicked wineries, and the charming small towns of southern Alberta have in common? They're all the spotlight of a boozy tour with Brewz 'N' Booze, the unique brewery and distillery tour that includes stand-up comedians or drag queens, visiting quaint Alberta towns, and sampling some of the best craft beverages around.
It all started as a covid pivot to bring attention to the amazing small businesses located in southern Alberta. There are so many excellent craft breweries and distilleries in charming small towns throughout the area, but they're so far apart it's difficult to visit them all. Many aren't accessible by public transit, and they're too far for an Uber or Taxi to take you there. You could travel with a designated driver, but then someone's missing out on the fun. With the tour, visiting each of these places becomes a VIP experience.
"We like to support local," says Andrea Lympany, Co-Founder of Brewz 'N' Booze, "We're a small local business ourselves."
What sets Brewz 'N' Booze apart, beyond their excellent service and great partnering breweries, distilleries, and wineries, is the onboard entertainment. Either a stand-up comedian or a drag queen provides hilarious entertainment during the tour, and the time spent driving through scenic southern Alberta just flies by with laughter. "It's super fun and everyone loves it," says Cindy Westby, Co-Founder of Brewz 'N' Booze, "The feedback we're getting is amazing!"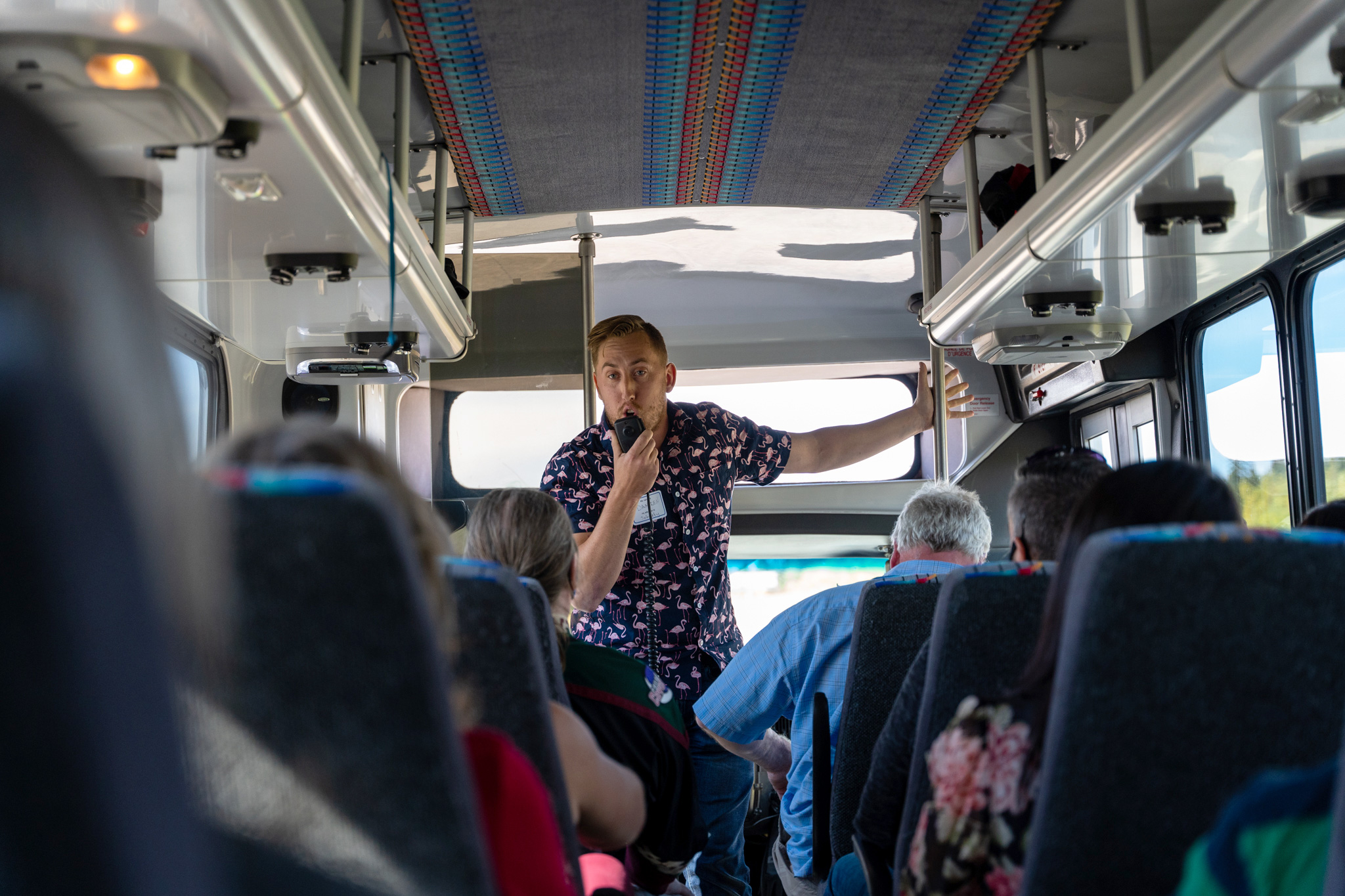 These tours are designed with VIP service in mind. Professional drivers, hilarious entertainment, and specialty tours, tastings, and food are all included. Each trip also includes time to shop in the vibrant downtowns, where locally owned businesses still run the show. With over 13 years of creating custom tours, co-founders Andrea Lympany and Cindy Westby have used their knowledge of what makes this area unique to put together this fantastic offering of entertainment, food, and drink.
The main public tours include The Cowboy Trail, which stops at Whispering Dutchman Distillery in Cochrane, either Half Hitch Brewing or Rocky View Brewing Company in Cochrane, Eau Claire Distillery in Turner Valley, and Hard Knox Brewery in Black Diamond. Guided tastings, lunch, Prohibition Experience distillery tour, and time to shop are all included in this full day adventure. To the Mountains visits beautiful Canmore, with the same stops in Cochrane as well as Canmore's Wild Life Distillery and either Grizzly Paw Brewing Co or Blake Brewhouse & Distillery. Expect mixology demonstrations and backstage tours on this trip. Booze-a-lution – The Evolution of Alcohol uncovers the history of alcoholic drinks with visits to Fallen Timber Meadery, Rocky View Brewing Company, Whispering Dutchman Distillery, and Vinestone Wine Co. Enjoy perfect pairings, flatbread appetizers, and charcuterie on this alcoholic expedition.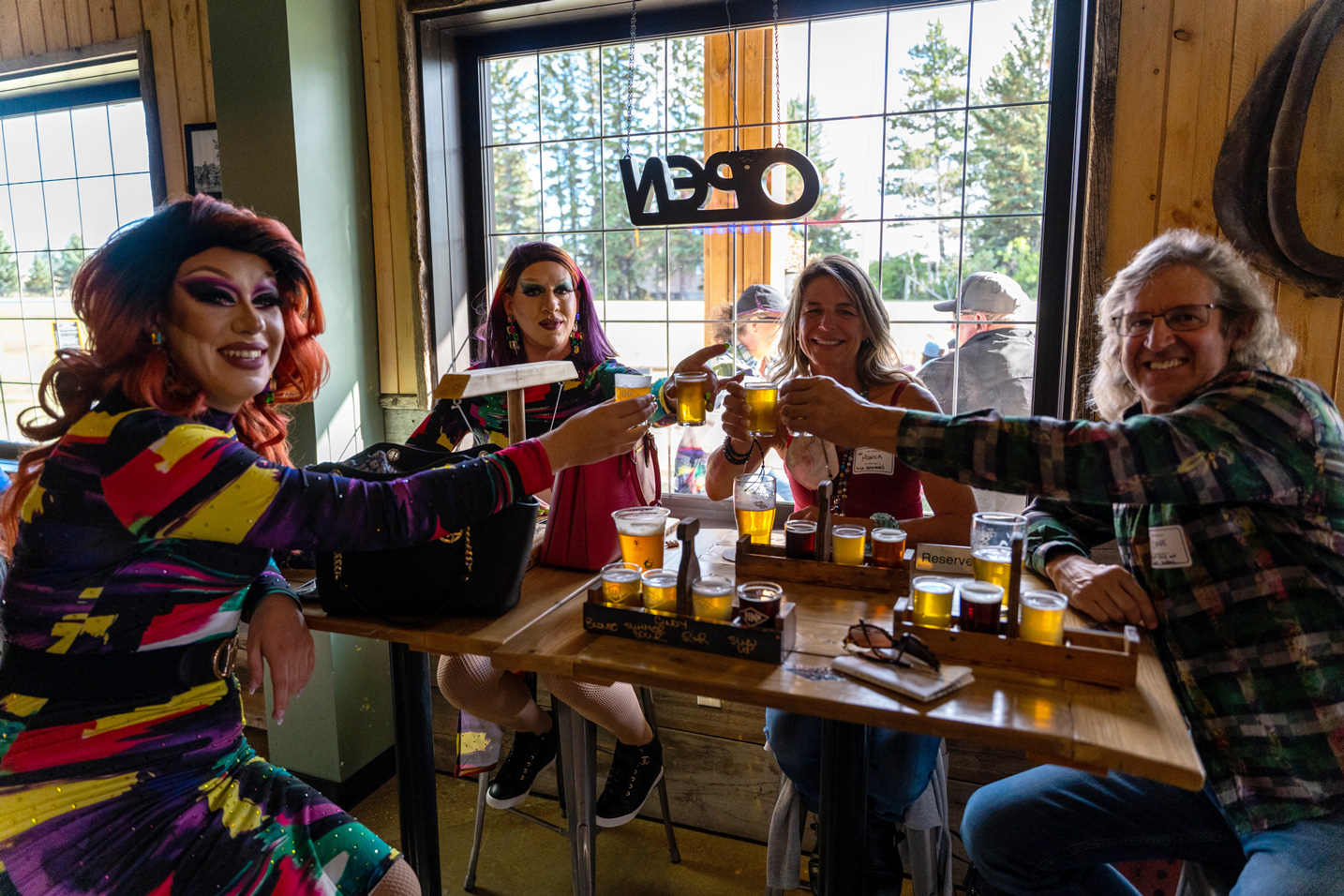 Don't want to spend the day? Not to worry! Brewz 'N' Booze has recently added evening tours to their roster. Headin' West picks up at the Crowfoot LRT stop and travels to Cochrane to visit a local distillery for a private tour along with a Moonshine cocktail tasting, and Alberta Amaretto over locally made ice cream. Next is a short drive across town to Cochrane's newest family-owned micro-brewery for a guided flight of beer with a dinner of nachos, gourmet flatbreads with a starter of IPA Cheese dip & pretzel bites. The tour ends back where you started in Calgary. City Lights and Country Nights visits a unique moonshine distillery in Calgary, followed by a local micro-brewery in Black Diamond. On this tour, you'll enjoy spirits, a dinner of smoked chicken wings, charcuterie board with a starter of spicy queso, or artichoke dip and chips.
Brewz 'N' Booze also offers fully personalized tours for private or corporate bookings. Perfect for birthday parties, bachelor or bachelorette parties, corporate team building, staff appreciation, or any other reason you can think of to gather and enjoy some drinks. With 19 different partners in 10 different towns, including places for mead, beer, cocktails, spirits, and wine, there's a trip for every budget and length.
So get ready to have a laugh and enjoy the best local craft beverages this province has to offer. It's time to experience small town Alberta like never before.