Treeline Tango – A New Collaborative Brew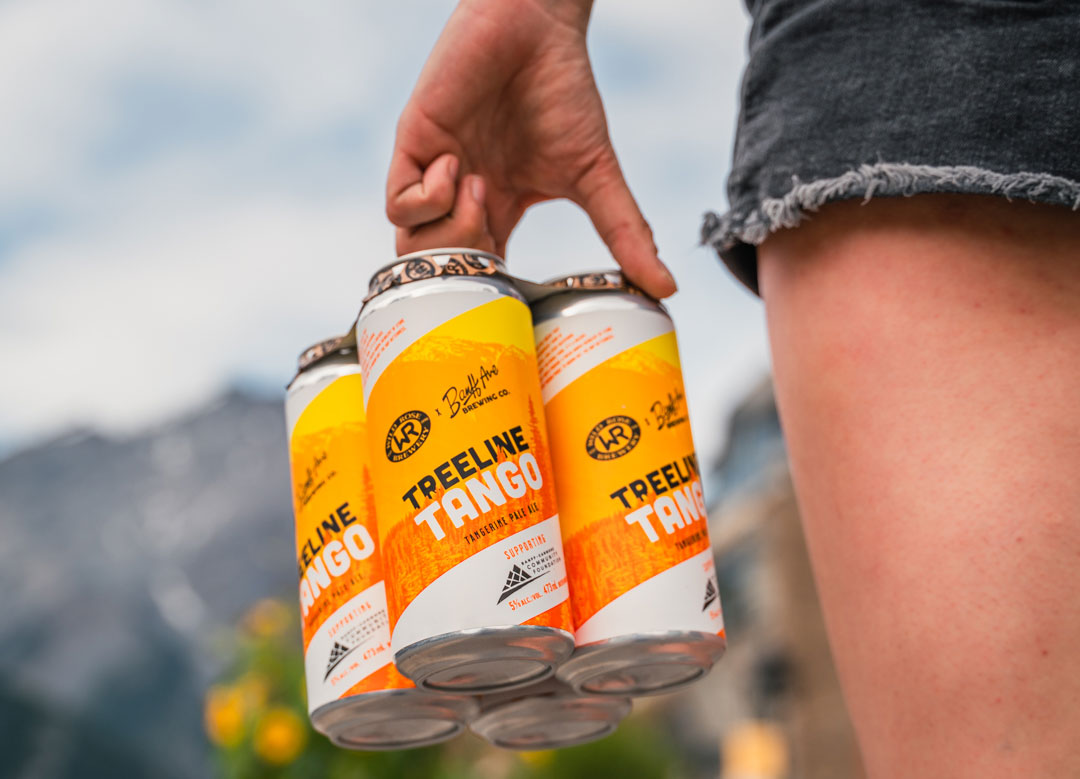 Matthew Goulding Photography
In search of a new go-to brew for the summer season? Wild Rose Brewery and Banff Ave Brewing Co. have the perfect beer for you. Treeline Tango is a brand-new brew, created through a collaboration between these two local Alberta breweries.
Treeline Tango is a hoppy pale ale filled to the brim with tangerine flavour. This refreshing golden brew also has notes of mango and citrus. Not only does this brew pair perfectly with a hot summer day, but it also supports a great cause.
Wild Rose Brewery and Banff Ave Brewing Co. not only collaborated with each other to bring Treeline Tango to life, but they are also working closely with the Banff Canmore Community Foundation (BCCF). From each four pack of Treeline Tango sold, 25 cents will be donated to the BCCF's Environment Fund.
"This partnership with Wild Rose Brewery and Banff Ave Brewing is creating new momentum around the BCCF Environment Fund, which was originally founded in 2014," said Laurie Edward, the executive director of the BCCF. "This has given us a chance to bring it back to the forefront and we're really excited about that."
The main goal of the Environment Fund is to support environmental projects in the Banff area, specifically climate action projects. Helping foster relationships between people and the land is another aim of the fund.
"Our aim is to make even more strategic grants that will support systems level initiatives that have the potential for really transformational impact," Edward said. "We're learning that impact can come from projects that address environmental concerns, as well as other challenges like creating safe and welcoming spaces for people of all backgrounds and identities to connect with nature here in Banff."
This collaboration means a lot to Edward and the rest of her team, as it allows people to easily become involved in the creation and fulfillment of these important initiatives.
"I think a special brew is such a fun way to celebrate friendship and connection to each other and to the land, and to help people connect and reconnect with how these exceptionally special places are part of who we are," Edward shared.
For more information on the new Treeline Tango brew, and this collaboration's impact on our province, check out wildrosebrewery.com, banffavebrewingco.ca, or banffcanmorecf.org.