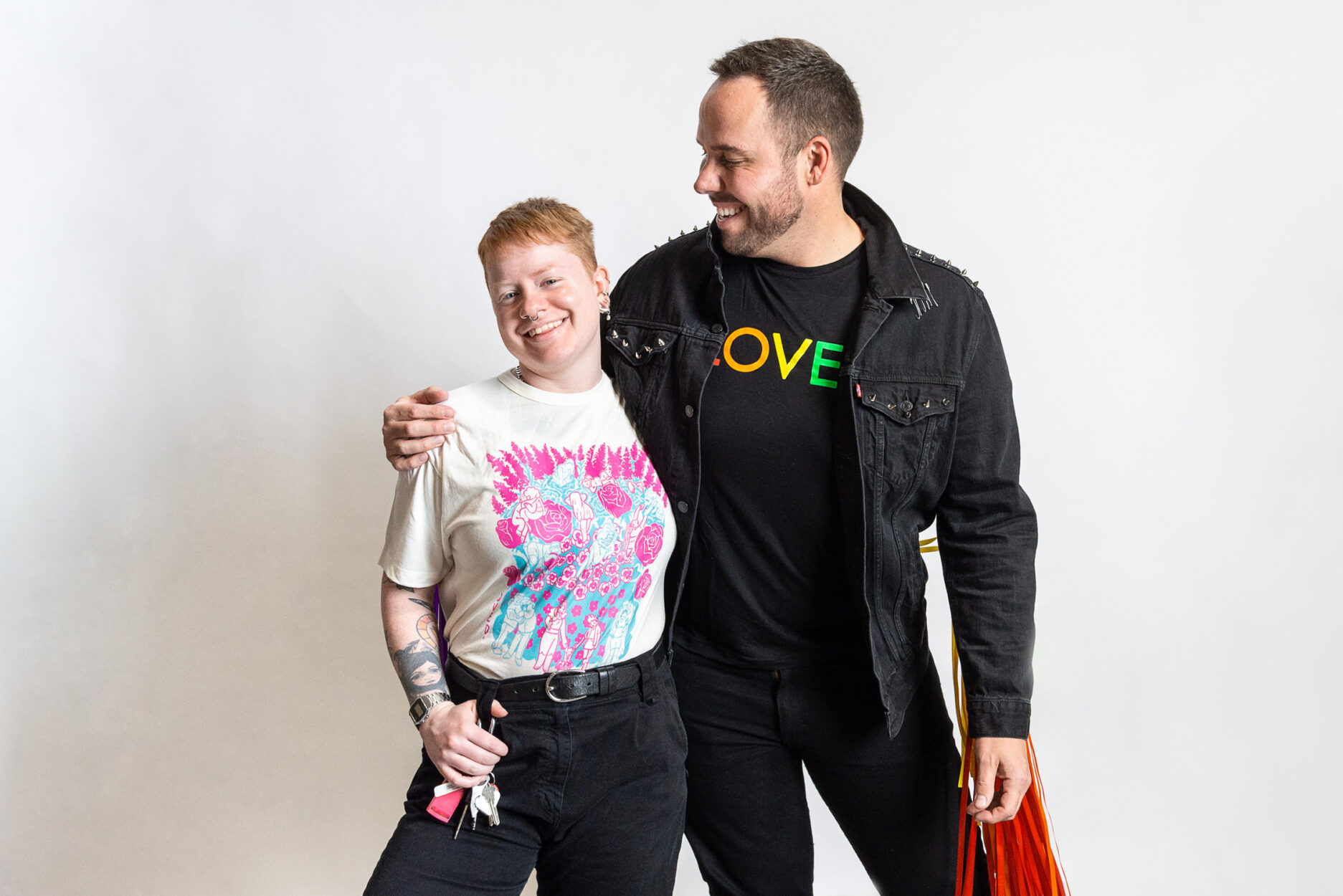 Labour Day weekend and the week leading up to it are Pride in Calgary; as the city gets ready to celebrate its continued momentum towards love and equality, many local brands and businesses host and participate in activities to let the LGBTQ2SIA+ community know they are LOVED. 
This year a number of new, limited edition products have been created and designed by local brands and businesses as part of the LOVED. collection to share stories of the LGBTQ2SIA+ community's past and hopeful future - all while making financial donations to a variety of local organizations like Skipping Stone and Queer Arts Society.
The LOVED. collection will launch and be available through each individual partner below. 
Local Laundry - Naturally You Tee
Designed by local artist Mike Hooves on a natural, un-dyed bamboo cotton tee, this original design shares love stories, life, joy and equality. Each image has been hand made and screen printed right here in Canada using the colours hot pink and turquoise; two colours that were removed - for logistical reasons - from the Original Pride Flag designed in 1978.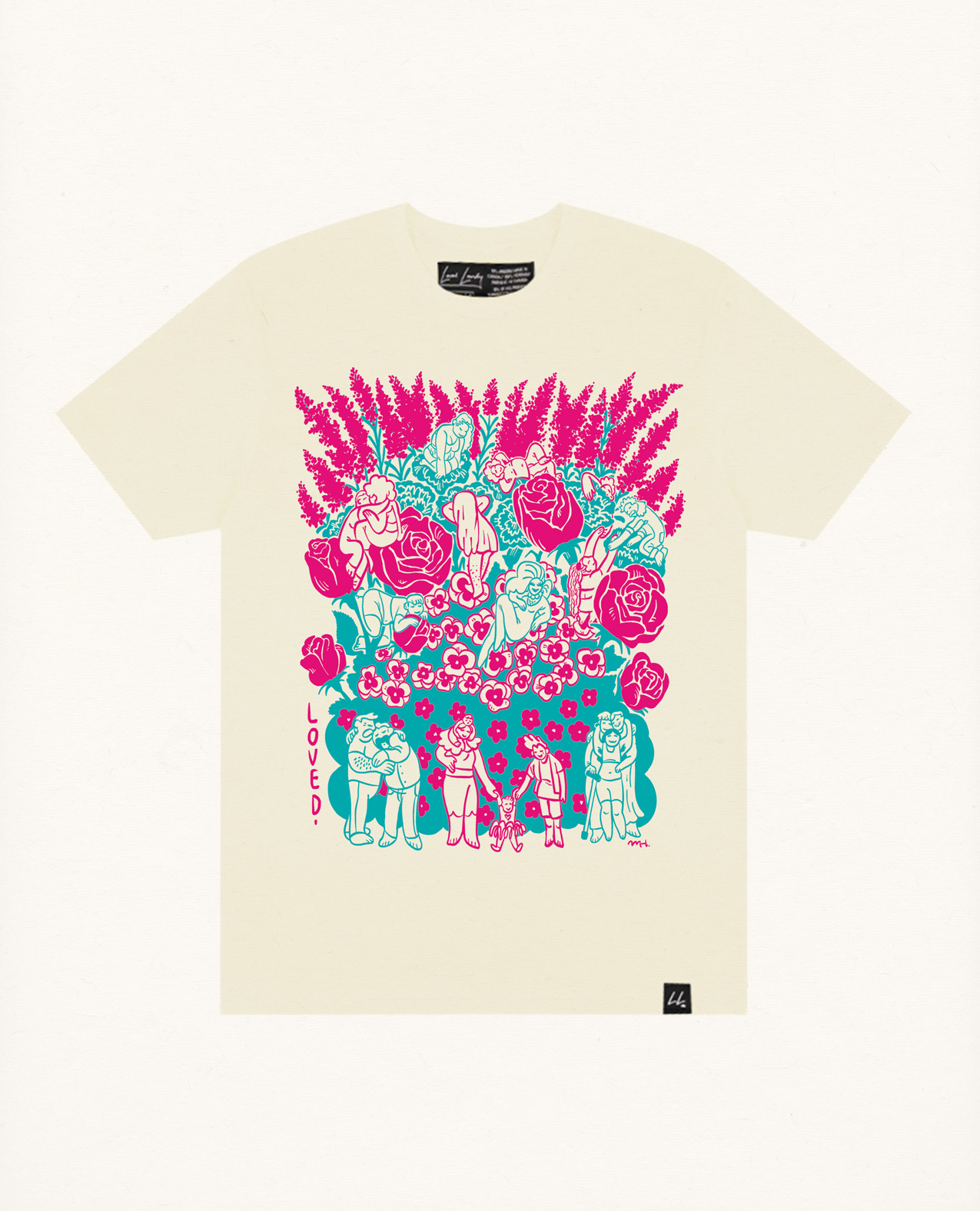 Ebony & Ivory - Grey Space Candle 
Many in the LGBTQ2SIA+ community live in a 'grey space' before beginning to live as their authentic selves. Not sure how/if friends, family or even the world will accept them, this place can feel dark.
This candle was created to let others know that they are not alone in this space. At first glance each candle will appear to be the same, but after the first burn the candle's true colour appears. All different, all unique and all LOVED.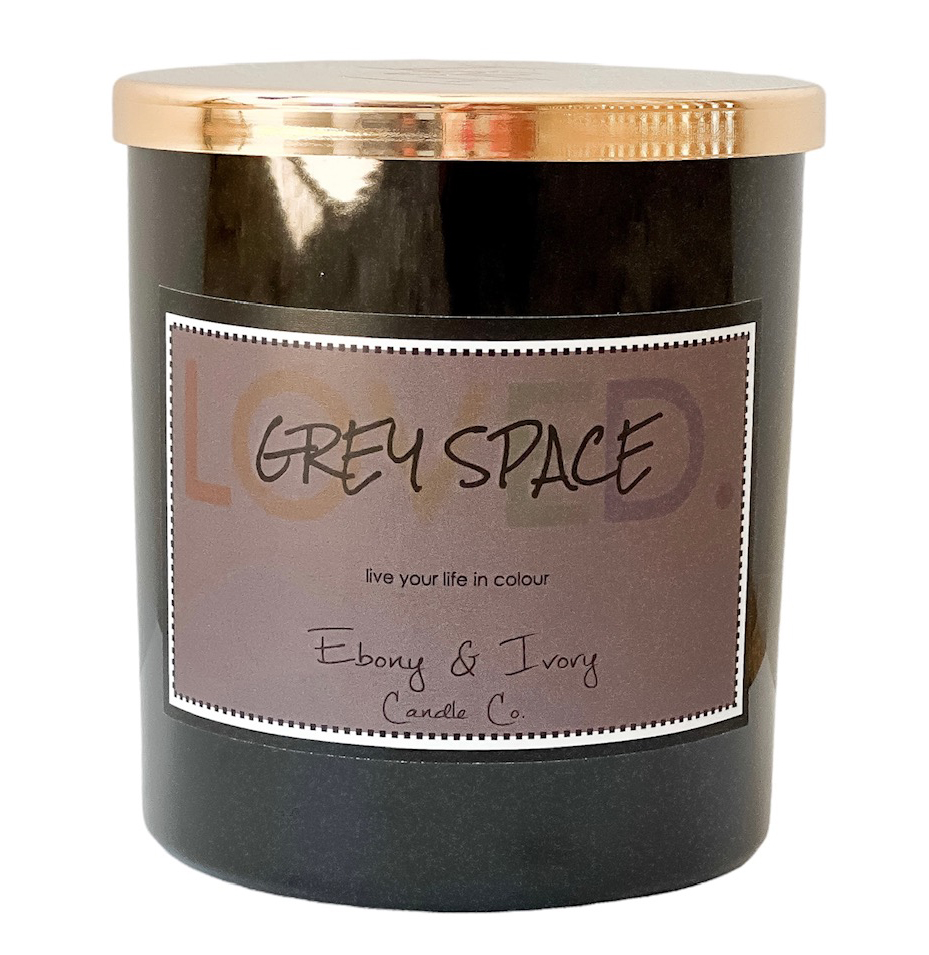 Ritual Doughnuts - Silver Lining 
Inspired by words from queer historian and author, Kevin Allen, who wrote: "occasionally, corporate homophobia and transphobia can lead to significant organizational change and have positive after-effects." Ritual Doughnuts was inspired to created a sweet treat to honour the hopeful idea that even in dark moments we can look forward to brighter days. 
The limited 'Silver Lining' doughnut will be cloaked in a grey marbled vanilla glaze and stuffed with an abundance of fruity pebble, marshmallow fluff.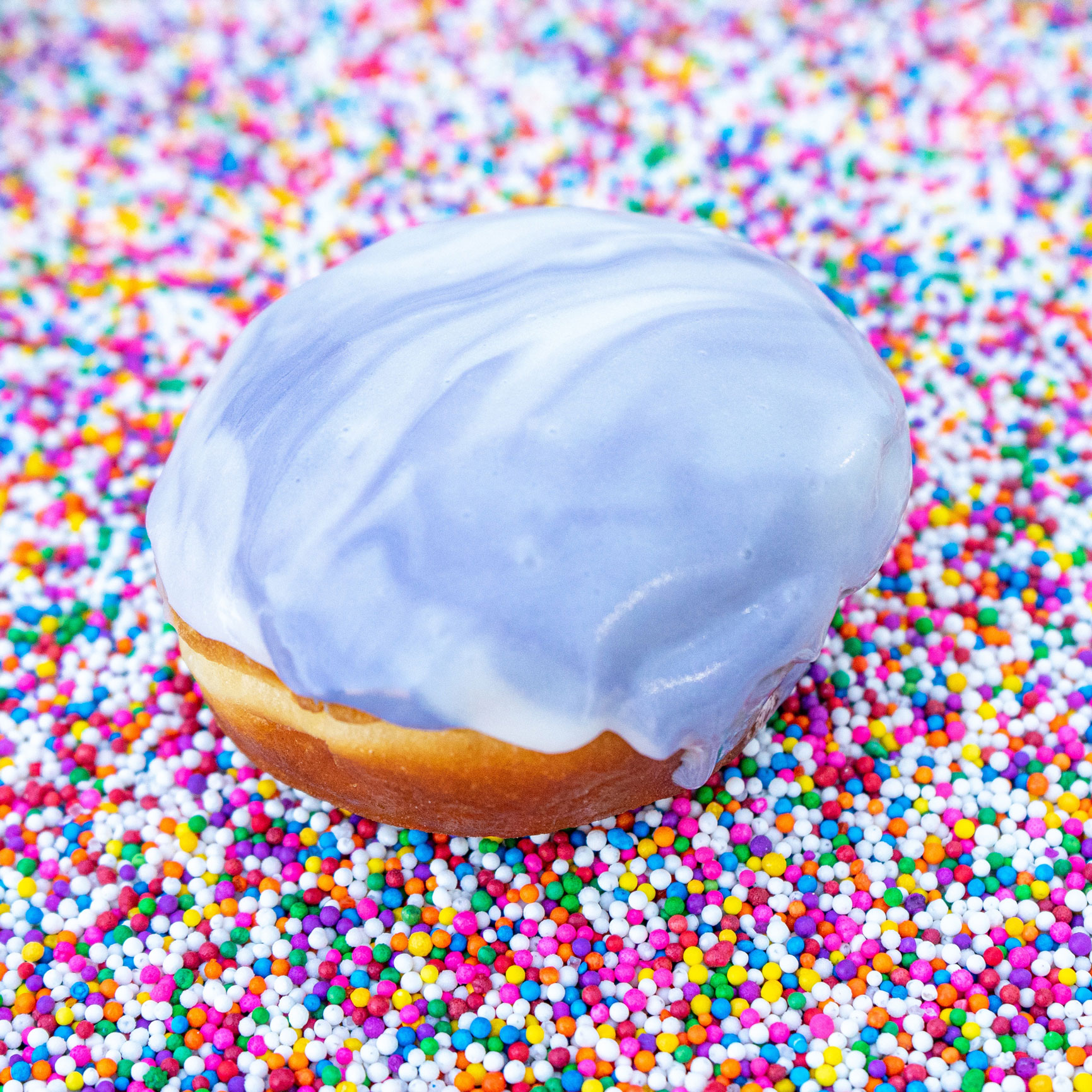 Broken Sprits - The Past is our Future
Appreciating and remembering those who fought for the rights the LGBTQ2SIA+  community has today was at the forefront in the creation of the new additions to the existing 6 colours of cocktails that were a part of last year's LOVED. collection. 
This year's collection will complete the colours used on the Original Pride Flag in 1978 by seeing Hot Pink and Turquoises used on the labels.
Inside, a pre-mixed Saskatoon Berry Lemonade has been thoughtfully created to express a youthful innocence; while the second cocktail - an Old Fashioned - has been bottled to remind us of our rigid past.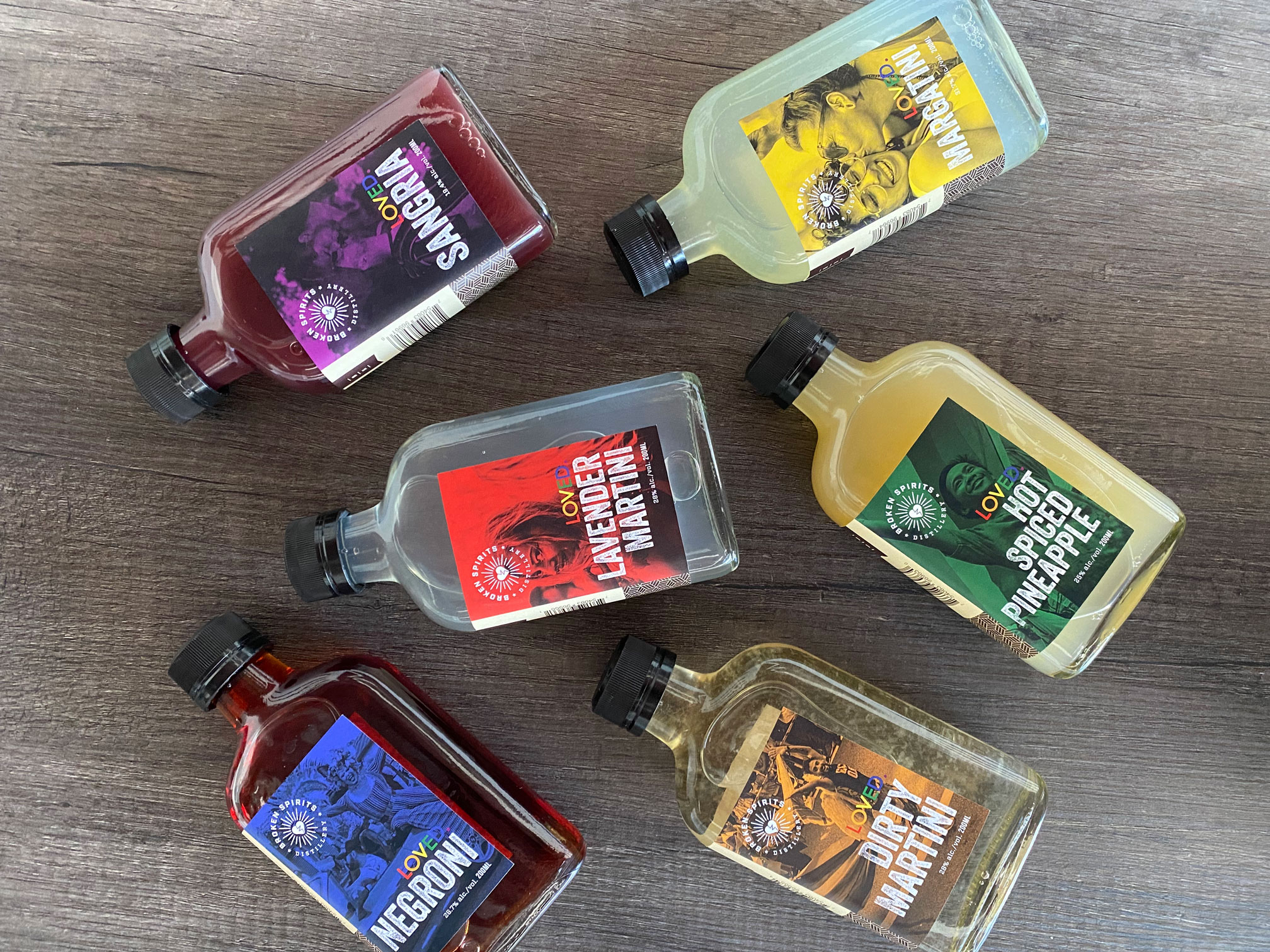 Wild Tea Kombucha - Love Harder 
For the past four years, WTK has released 'Ruby Slipper', a Ruby Red Grapefruit and Pink Peppercorn Kombucha during Pride Month as part of the collection. Each year the brand has re-envisioned its packaging, sharing the sentiment of change the LGBTQ2SIA+ community continues to see.
This year, as the world continues to see equality come under attack, WTK wants to remind us to love harder than ever and have created a limited edition hard cider version of Ruby Slipper available in a 1.1 litre bottle.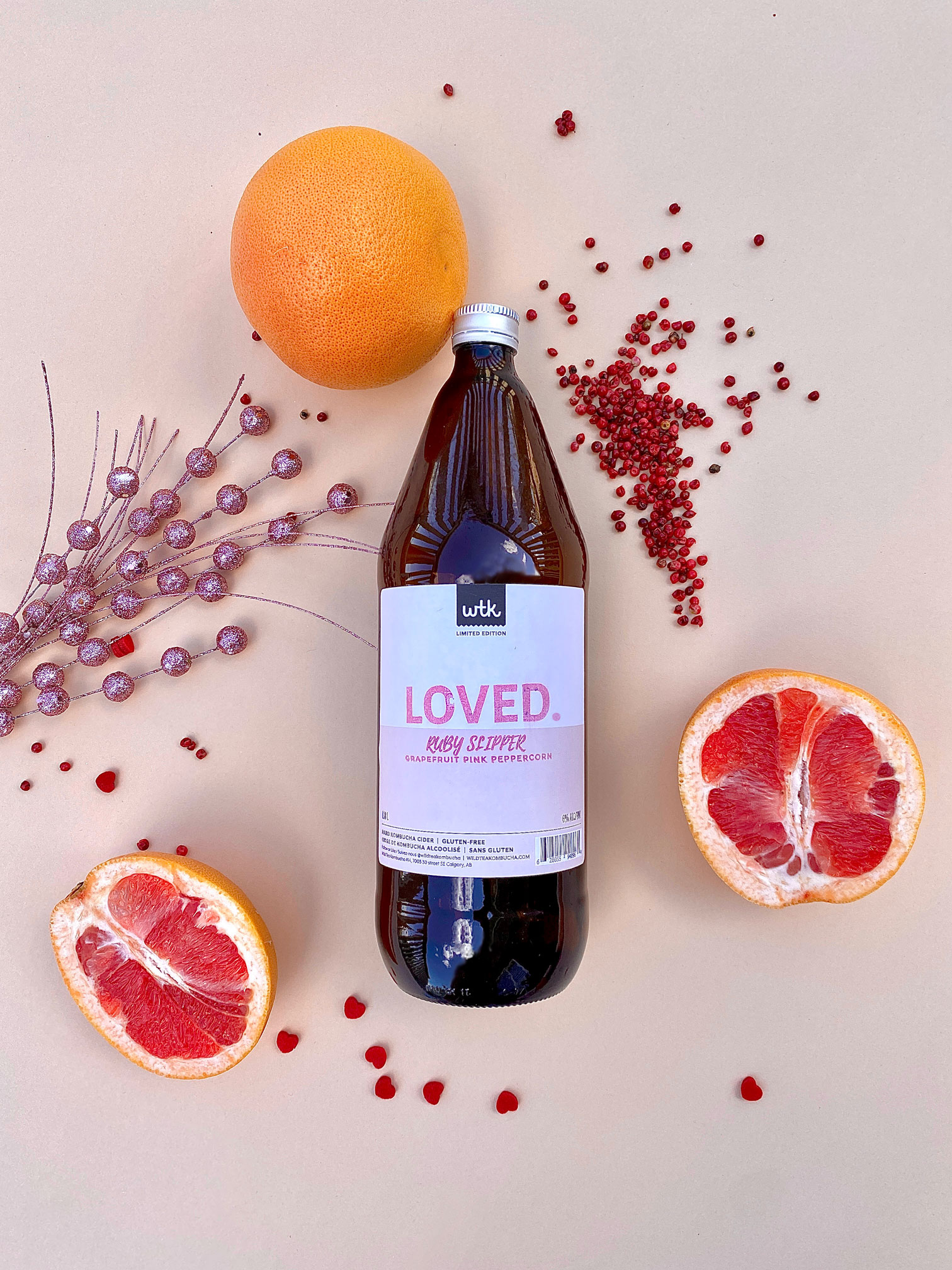 Pride month is a time to come together, celebrate the freedoms we have and use our voices to show others watching around the world that they are not alone in their fight!