We Exist: Pride and Support in Calgary's Southcentre Mall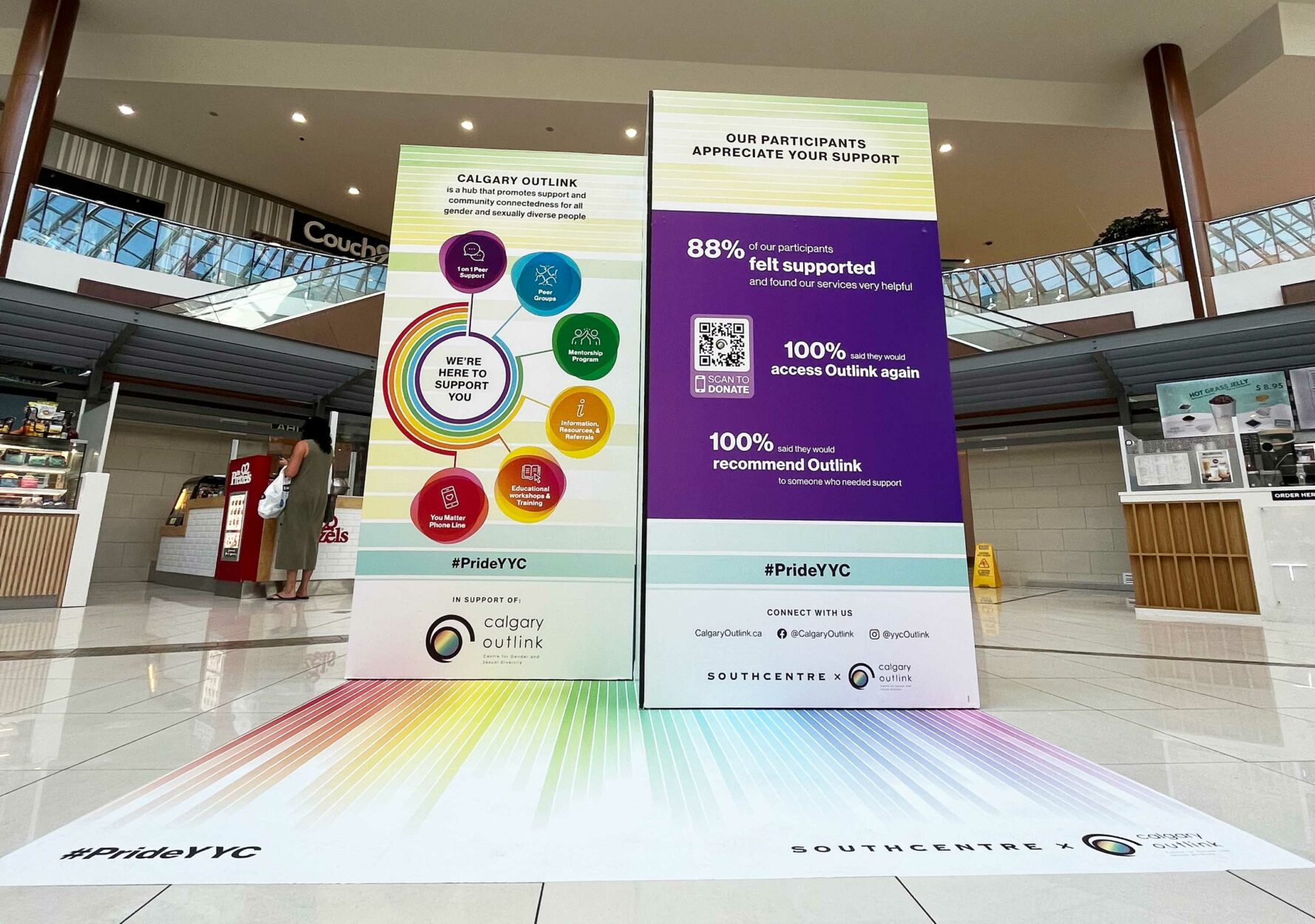 During Calgary's Pride Week, from August 26 to September 5, everyone is invited to visit Southcentre Mall's Centre Court to learn about Calgary Outlink's important work in a special art installation that includes a larger-than-life Pride mural from local artist Scott Clark, titled We Exist. The mural is a digital collage that incorporates a variety of elements, such as original acrylic painting and photography, to symbolize visibility, beauty, and awareness.
"I hope that when people see the mural, the art gives people a sense that they belong and that they are seen and heard. I'm from a generation where being gay wasn't seen as positive, so it's nice to see how far we've come," says Clark. "For me, pride is the opposite of shame. So many 2SLGBTQ+ have lost their lives because of the stigma and shame. Pride isn't just a celebration. Pride represents quality, dignity, and visibility."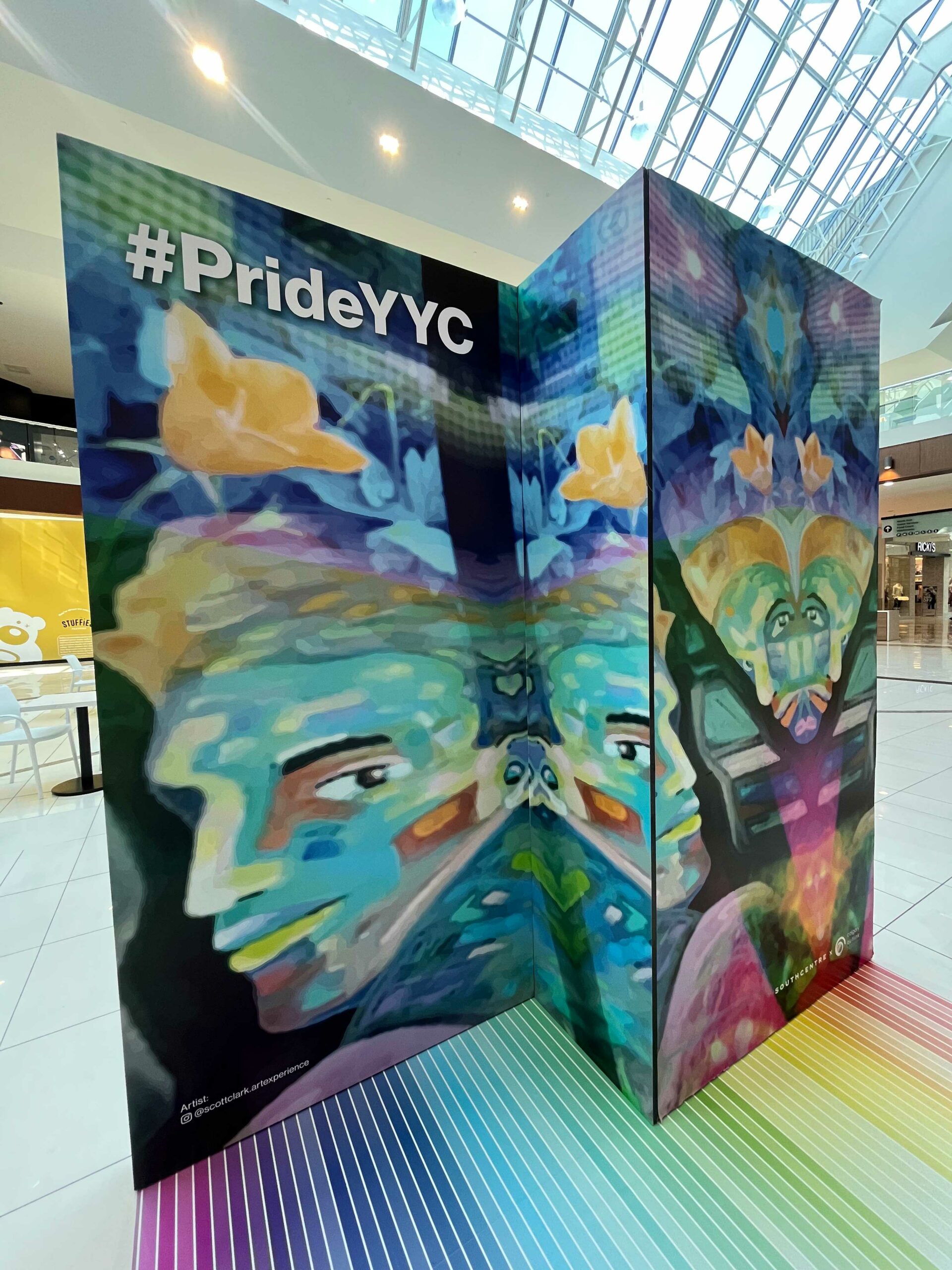 The mural brings attention to the important work of Calgary Outlink, the city's resource hub for 2SLGBTQ+ community for over 50 years. Outlink provides important support for members of the community, including peer support, mentorship, education, training, community events, and community groups that provide a safe space for the people to come together.
"There's a support group for everybody here," says Jessica Revington, member of the board of directors for Calgary Outlink. "People who need community, people who want to give back to the community, people who want to find their community can find it here at Outlink. Our goal is to support folks however we can and help people access the supports they need in order to thrive here in Calgary."
The installation of this art display brings awareness to the importance of visibility and acceptance while spreading knowledge of the resources Calgary Outlink provides. "Pride is a time of celebration but also a time of protest. We want to make sure we can support people who need it, and still further the efforts of our organization and others to make sure the rights of the 2SLGBTQ+ community are supported," says Revington.
"Calgary's come a long way!" says Clark, "I remember when Pride in the city was just a handful of people, and now it's in the thousands. It's good to see that Pride is front and centre during this week and it's inclusive to show all stripes and colours that we exist and we are here."
The artwork will be on display during Calgary's Pride celebrations until September 5. It is accessible to anyone during the mall's hours of operation. Shoppers and passers-by are encouraged to explore the installation and take a photo in front of the mural to share their Pride solidarity on social media.