A Day Trip from the City: Drumheller and its Dinosaurs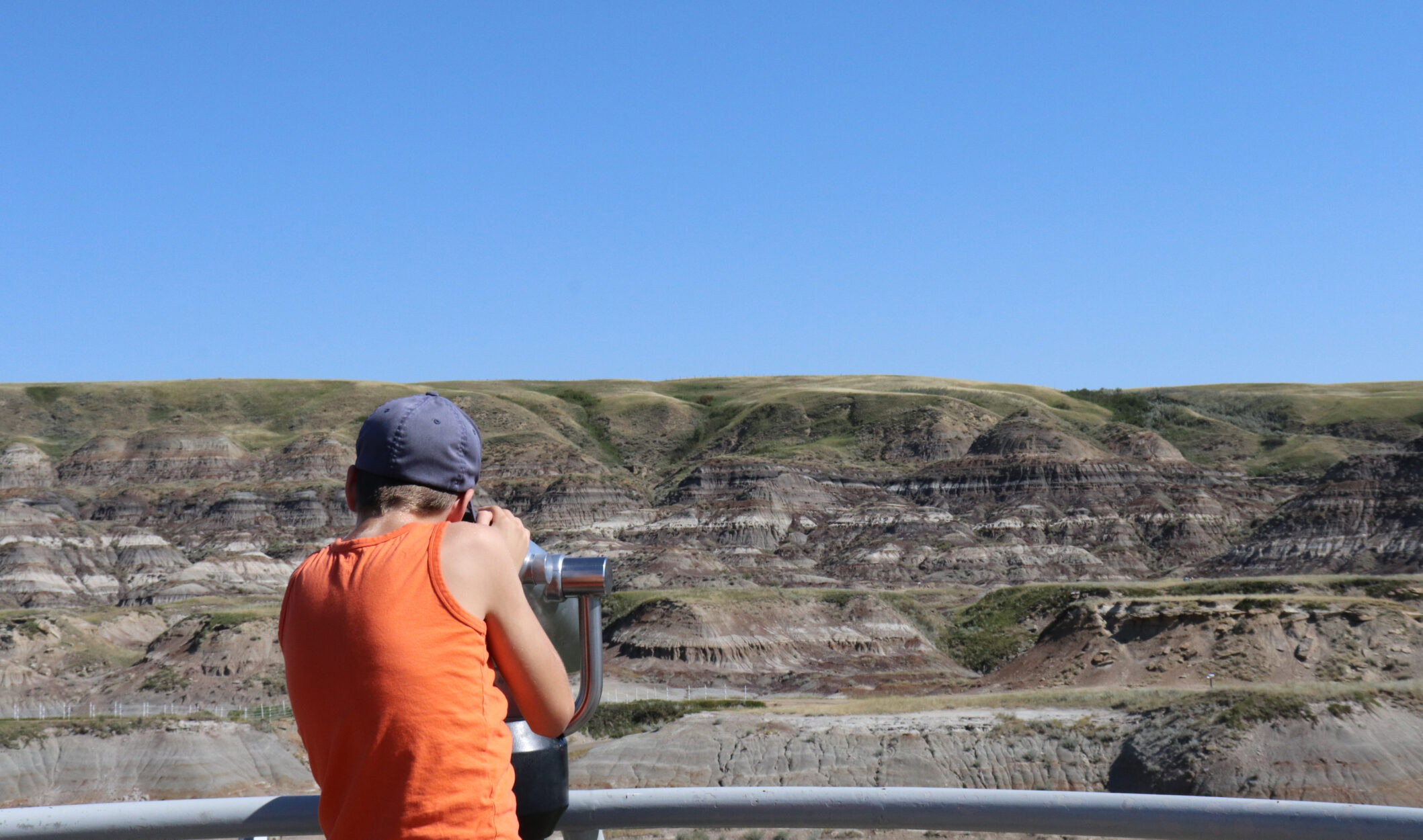 Paris Hofer
The fall season is officially closing in on us which means school and cold weather are well on their way; however, there is still a bit of time to get in one last summer adventure. Rally up some friends, pack up the car, and take a day trip from the city to Drumheller!
Located about an hour and a half northeast of the city is this quaint little town with a lot of history. You will know when you've reached your destination when the landscape quickly turns from miles of flat prairies to the Alberta badlands – a desert-like scape covered in hoodoos. Other than the badlands, Drumheller is most well-known for the dinosaurs! Not living ones, but the fossils of them.
Learning About the Dinos
To get an in-depth and hands on learning experience about these fossils and the animals they once were, stop in at the Royal Tyrrell Museum. This landmark is an Alberta staple and is popular for a reason. The museum spans an area of over 12 thousand square metres and is packed full of exhibitions of all kinds of fossils, replicas of now extinct animals, a few living creatures, interactive games for children, and so much more. An exciting experience for little ones, but also incredibly interesting for adults! The museum itself is perfectly laid out to grab and attain the attention of visitors. It's easy to get sucked into the history and spend hours wandering through the different exhibitions.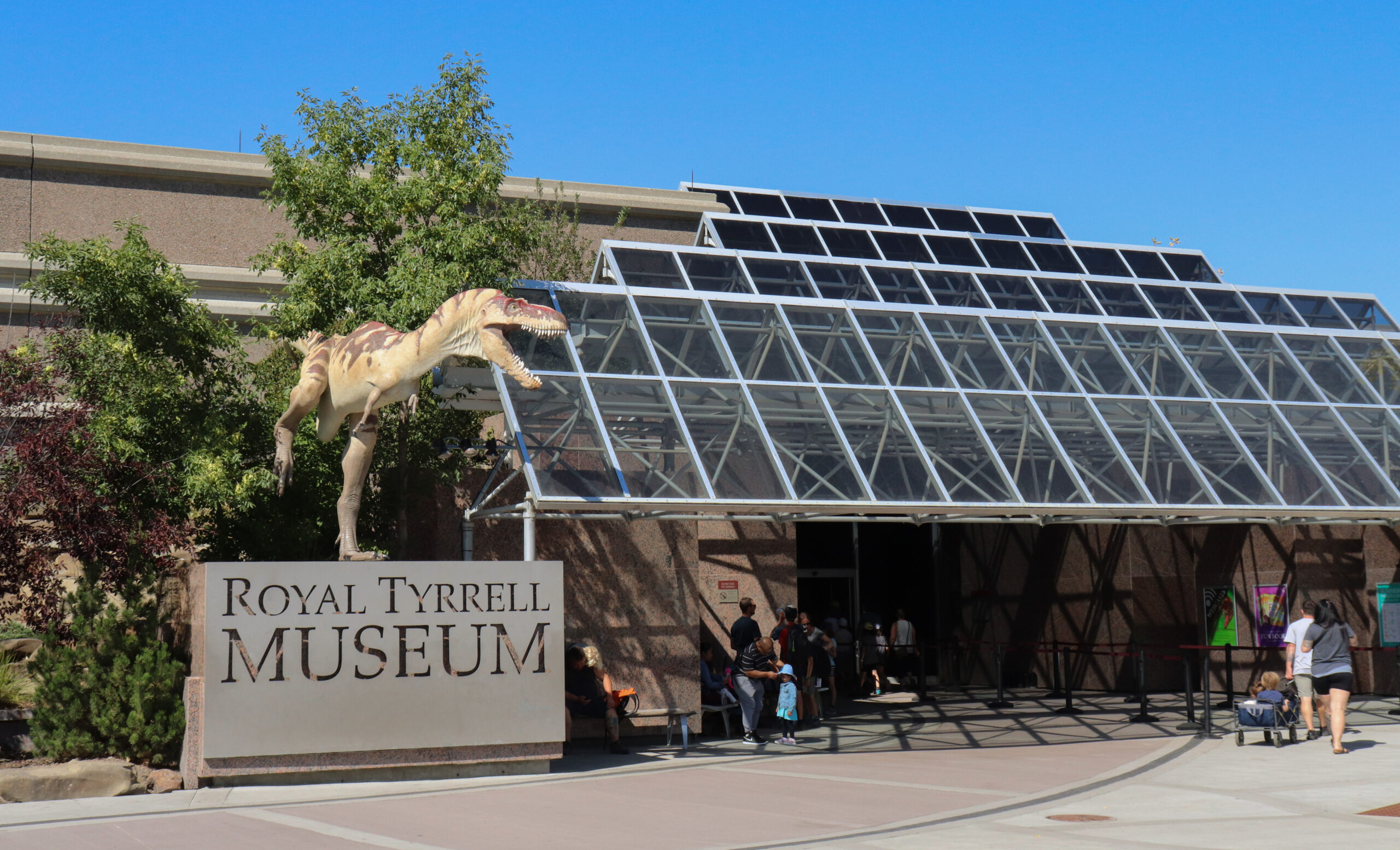 Wandering Through the Badlands
After taking some time to roam through the museum and strengthen your dino knowledge, take a short walk outside and up the stairs across from the building. From this vantage point you'll see the full beauty of the badlands. Most captivating on a sunny day and a great photo spot for you and your friends! If you're up for something more physically demanding, follow one of the paths leading away from the museum and right into the badlands to see some hoodoos up close.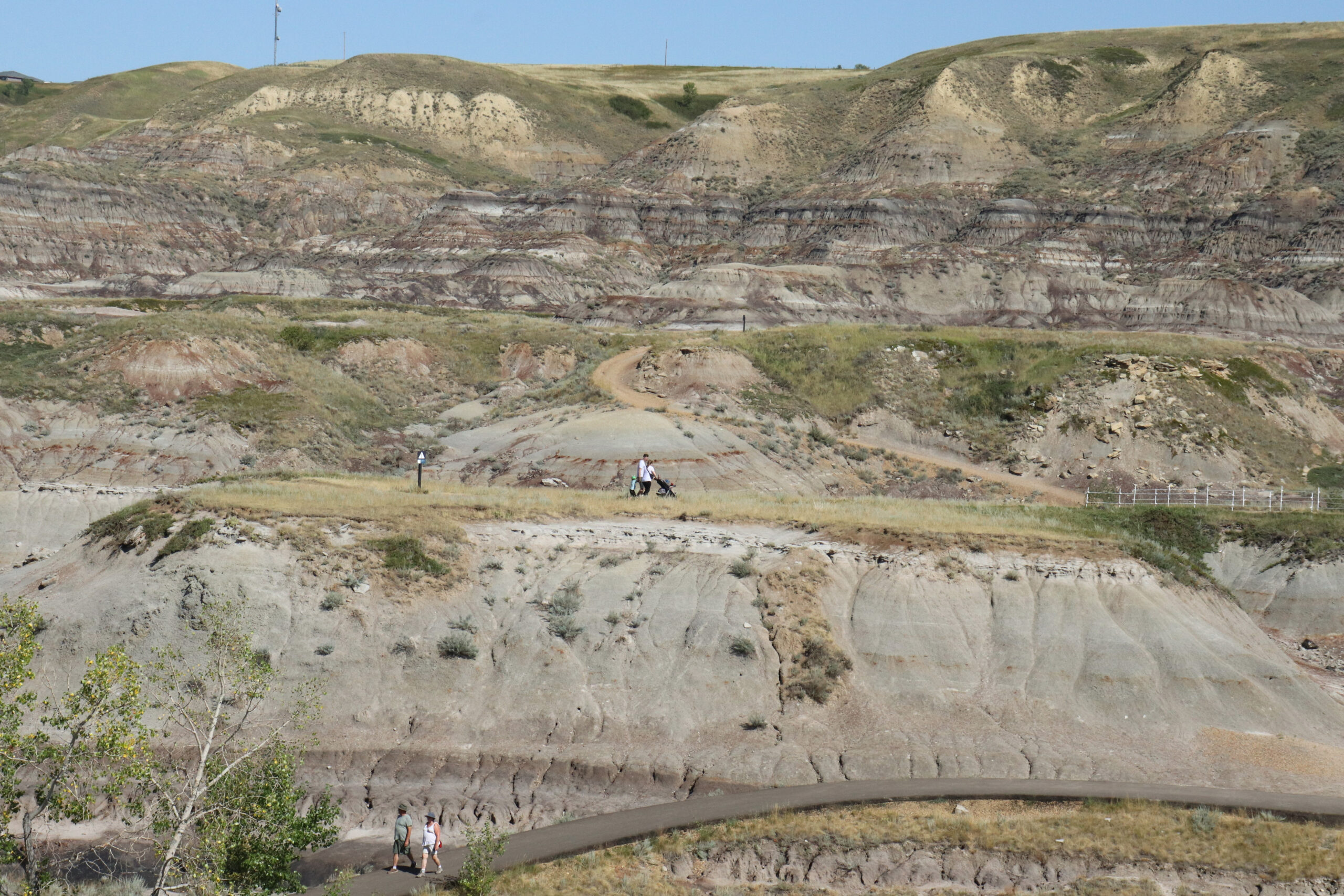 Taking the Climb
Now, would this really be a day trip to Drumheller if you don't check out the larger-than-life Tyrannosaurus Rex statue in the middle of town? This fun attraction is actually the "World's Largest Dinosaur" and is 25 metres tall – 4.5 times larger than a real T-Rex! You can view this spectacle from the ground, visit the gift shop inside for a souvenir, or climb the 106 steps to the top. It costs $5 to take the climb, but the experience and view from the top is worth it.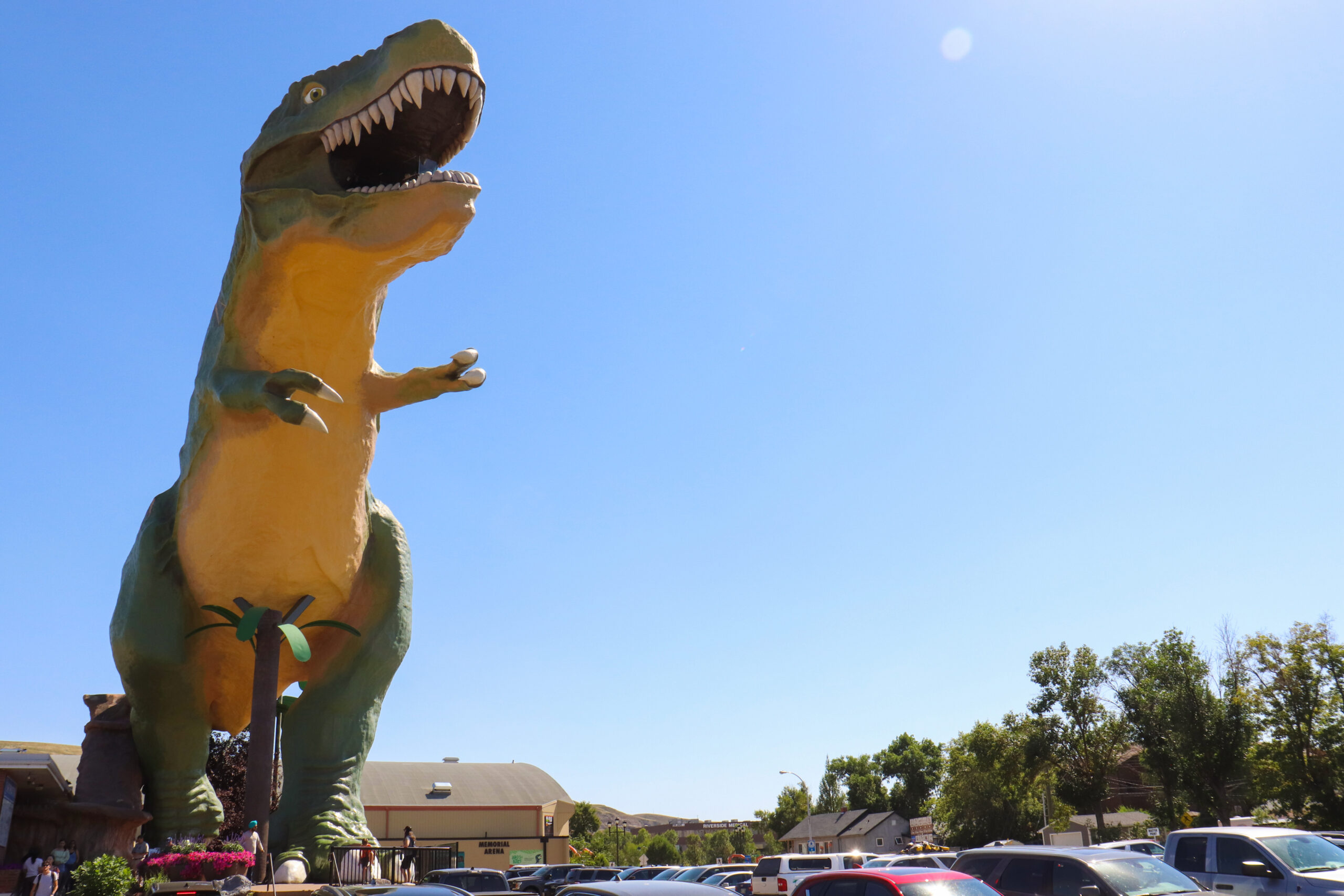 After a long day in the heat of the Alberta badlands, it's finally time to head back to Calgary. Grab a snack for the road and enjoy the beauty of the prairies while you make the drive. You'll want to visit again sooner than you might think!