What's Happening This Halloween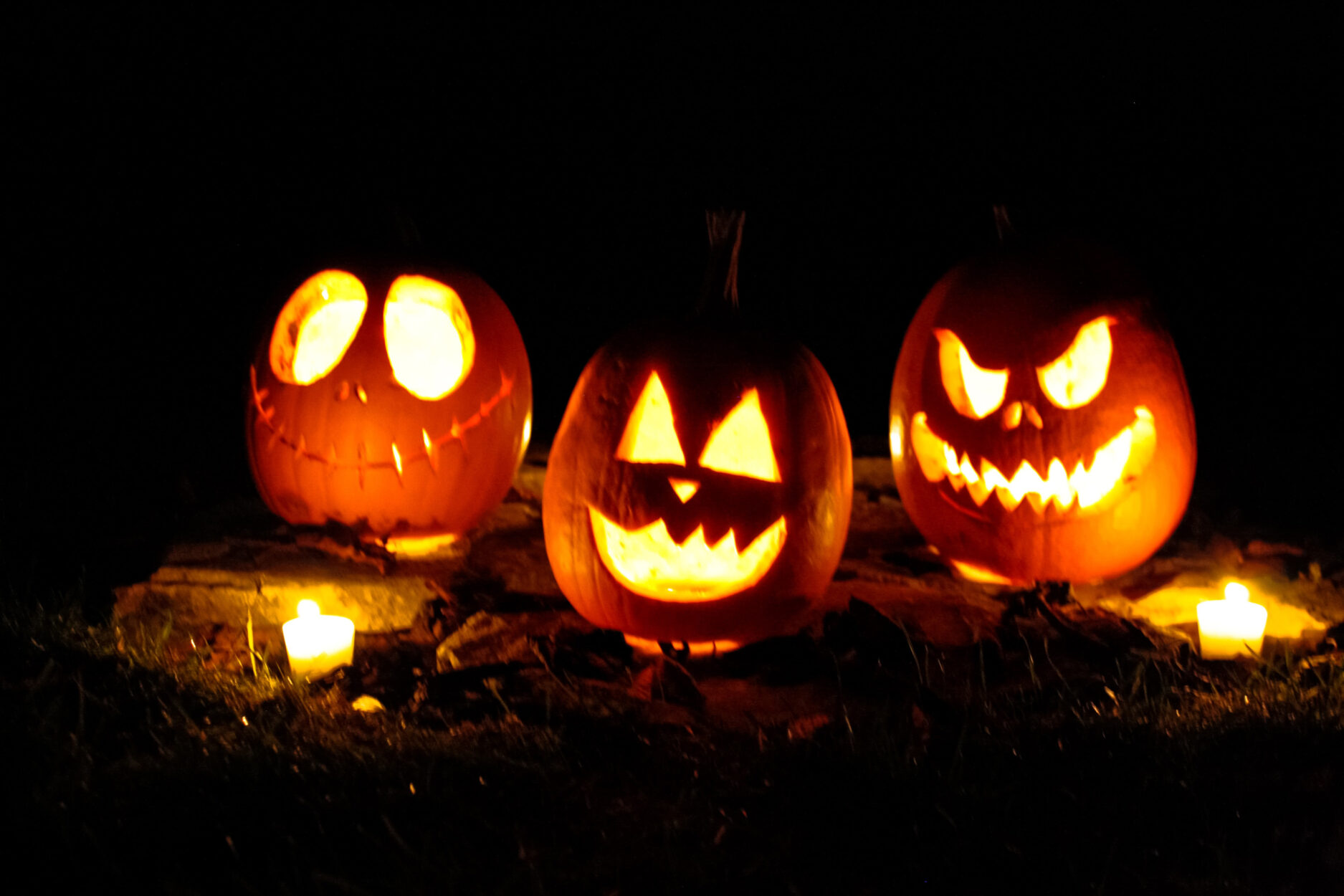 Are you ready to engage in your fear?  Now that summer is over, it is time to celebrate the fall and with the fall comes one of our favourite holidays.  Next to Christmas, people look forward to Halloween the most.  After all, what's not to love? You get to dress up, eat candy, watch scary shows, and sometimes enjoy freaky carnivals.
Here in Calgary, we are blessed with having the whole month of October to celebrate with festive frivolity.  The people of Cowtown have a strong sense of fun and we like to create a safe space where we can embrace the wild joy we get from our own fears of the unknown.  And the best way to embrace your fears is to celebrate them.  But the question is, how are we celebrating it this year?  Here are a few suggestions on what to check out.
Pumpkins After Dark
Starting September 22 at Canada Olympic Park, there are over 6000 hand-carved pumpkin sculptures and displays for all to see.  During this walkthrough you will be entertained with music, special effects, and sounds that will bring the spirit of Halloween to life.  Perfect for the whole family, you will see pumpkins carved into your favourite celebrities, monsters of all kinds, and even dinosaurs.  So, if you are looking for an event where there are yummy treats and insta-worthy sights to behold, check this event out!
Haunted Calgary
From October 1-November 4, things go from bad to "Wicked" in the New Horizon Mall.  Down in the underground parkade you are going to find a haunted attraction just dying to be explored.  Legend has it that this mall was built on a witch's land that she had soured thanks to her use of black magic.  Her house can never truly disappear and it resurfaces every October, trying to remake itself out of our worse nightmares.  Do you dare to go inside?
Screamfest
October 7, 2022 brings Calgary's most frightening festival is happening at Stampede Park.  "You will scream."  That is what they are promising and yes that is very true.  6 haunted houses, 4 thrilling chilling rides, 7 carnival games and last but not least, 1 scream room where the scariest movies are going to be played for your viewing pleasure.  Nothing says, "Halloween" like this yearly creepy carnival.
Halloween Movie Night
Halloween isn't complete with out a scary movie night.  Starting October 29, the Calgary Underground Film Festival is kicking things off with a 12-hour movie marathon at the Globe Cinema downtown.  From 7 PM to 7 AM with 7 different Halloween movies are playing.  Whether you stay for one movie or all of them, you are guaranteed a great night thanks to; a costume contest at midnight, several surprises and giveaways throughout.  Can you make it throughout the night?
Ghoul's Night Out
On October 28-30, there is only one place where the ghosts and goblins like to hang out and that is at Heritage Park.  You, your friends, and family can enjoy it at Calgary's favorite historical park for an evening of family friendly, safe fun.  Have a meet-and-greet with your favorite monsters, learn to fly from the Sanderson sisters, and get your Halloween craft on.  However, you will want to stay for the spine-tingling street theater performances put on at various locations in the park.  You don't need to bring your treats for these performances because they have good treats available there.
Hell's Bells
On October 29 in the Back Alley Night Club, you have a chance to win $1000.  There is just one catch…your soul!  Just kidding, but if you have the best costume in the bar, you are a shoe-in.  This event is featuring JAXX and if you get there between 8 PM-9:30PM which is their power hours and will get $2.99 drinks.  Don't forget that all night long you will have the joy of $4.75 coolers, porn stars, shafts, and Bacardi punch.  So, you can dance the night away in your costume and not break the bank.  In fact, you might actually add on to your money stash.
Ghost Walk in Inglewood
There is no better way to celebrate the world's spookiest holiday without going on a ghost tour on the date itself; October 31.  Calgary Ghost Tours is going on a tour of the city's oldest neighbourhood; Inglewood.  It is filled with stories about all kinds of freaky frights that have been around for the longest time.  So, learn your history and haunting in the most fun and interactive way you can.
Who knew that the ancient Celtic festival called Samhain (pronounced "SAH-win") would grow into what we celebrate as Halloween today? For centuries, the world has celebrated this holiday by carving pumpkins, trick-or-treating, and wearing scary costumes. Sure, we are sad to see our warm summers go but we have fabulous times like All Hallows Eve to look forward to. The things that we normally fear don't bother us as much.  If only this fun, fabulous, and fearless holiday could last us for all our days.  If not to make us less frightened but to have all the candy we can eat.