New Reads in Calgary: The Vicar's Knickers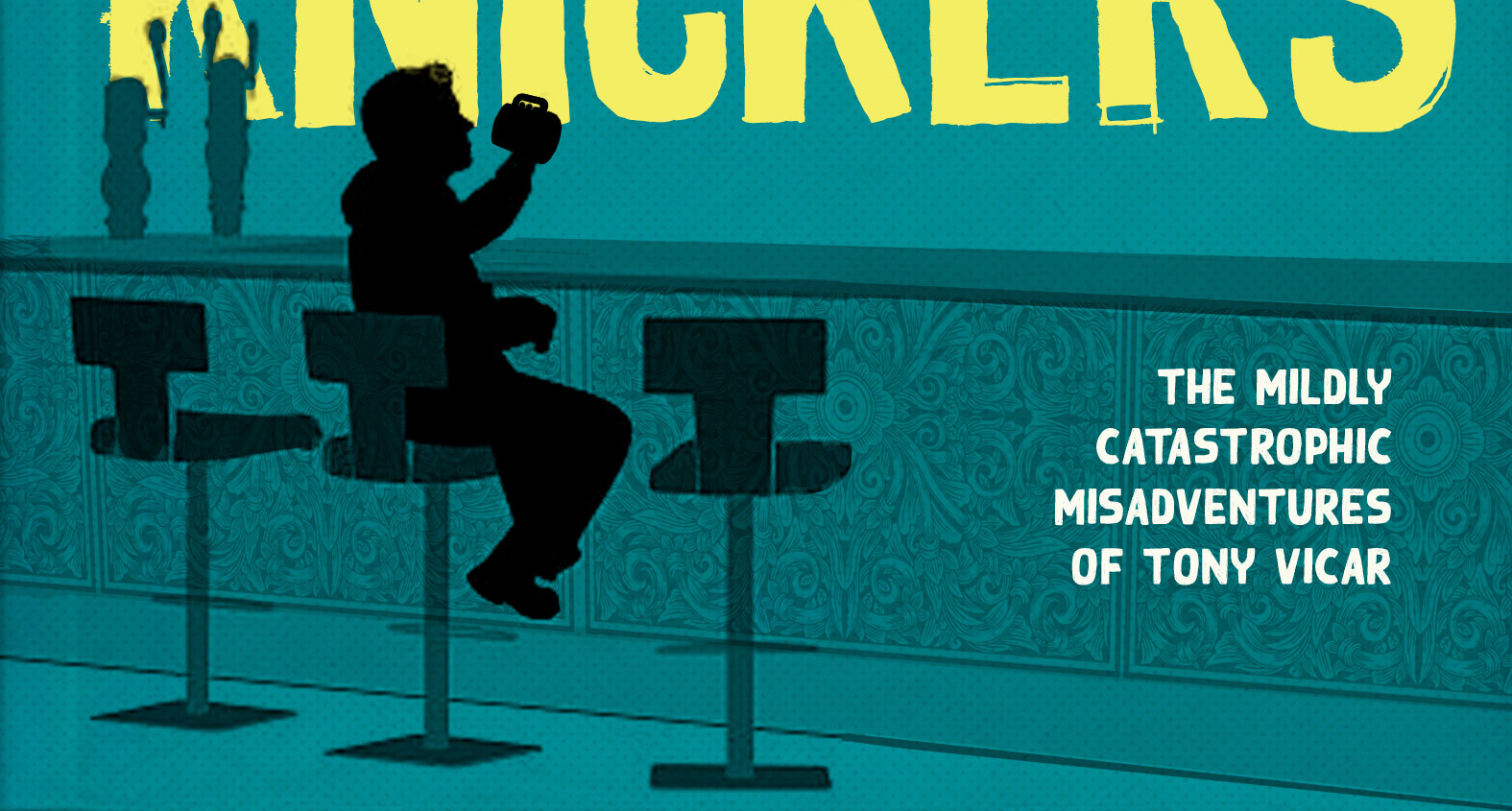 What do you get when you combine Calgary's oldest independent bookstore with the drummer and manager of the popular band Spirit of the West? You get a book launch for The Vicar's Knickers, the follow up to The Liquor Vicar, which follows the comedic misadventures of Tony Vicar.  
The Vicar's Knickers is the second book from Vince R. Ditritch in The Mildly Catastrophic Misadventures of Tony Vicar series. The series tells the entire story of a loveable but slightly out-to-lunch character and his friends in an all-too-familiar small-town setting. The first book finds Tony Vicar, a failing musician with big dreams, suddenly become famous for a chance encounter that looked more impressive than it actually was.
"The Vicar series began some years ago over a family riffing session about our little community, and how I might write a humorous tale about the place," says Ditrich, "I knew that yet another story about an innocuous village was of no interest, but I realized that adding my black, gallows humour and love of absurdity, honed from decades on the road with Canadian musical group Spirit of the West, would add a flavour that might appeal to readers in this modern, challenging age."
This second book in the series finds Vicar and his girlfriend renovating the hotel, which appears to have a ghost that no one else can see. The novel includes a journey into the psychic and paranormal recesses of Vicar's brain alongside embarrassing musical performances, and a few surprises along the way. This story will have you laughing to the very end.
Meet the author and get a signed copy of The Vicar's Knickers at Owl's Nest Bookstore on Saturday, October 22 from 1-3 pm. Stick around for a reading from Ditrich and get ready to laugh out loud!