Calgary Farmyard – Fall Fun for the Whole Family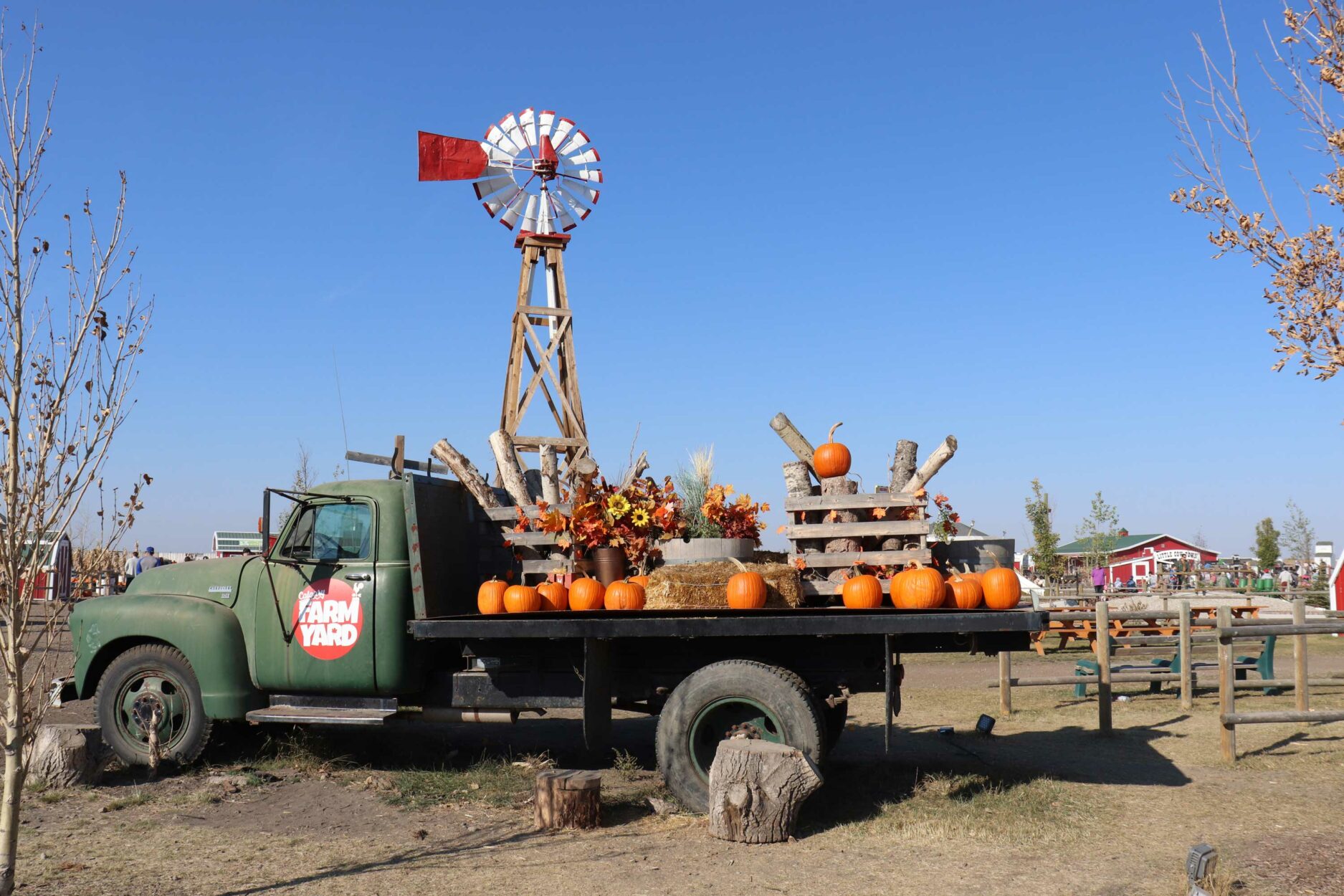 Paris Hofer
Pumpkins, outdoor arcade games, zip lines, farm animals, and a massive corn maze – all of the essentials for a fun fall excursion. Lucky for you, Calgary Farmyard has all of these activities, and more, available until the end of October!
Calgary Farmyard has been a staple for local families for years, with everything you need for a family-oriented fall day. For the kiddos, they have lots of activities to choose from including a bounce area, zip lines, a jungle gym, and of course a petting zoo with adorable farm animals.
There is also a pumpkin picking area, where you can buy a pumpkin for around $5 to take home and carve for Halloween! For the older crowd, the farmyard has mini golf, a paintball shooting range, and even an assortment of alcoholic beverages to choose from. Some things can even be enjoyed by the whole family, like the corn maze, the Grain Wagon Ride, and the large Tower Tube Slide. Speaking from personal experience, that ride is just as fun as it looks!
Although the park is open every Friday through Sunday from 9:30am until the early evening, the fun doesn't stop there. Every Friday and Saturday the park stays open until 9:30pm for Harvest Lights! As the sun sets the park begins to light up with festive holiday lights to brighten the night.
Fire pits are set up to keep everyone warm as they wander the park in the dark. Hot cocoa is available for everyone, with the optional addition of Baileys for the adults. Although some of the activities are not available in the evening, it is still a fun fall excursion for the whole family, or a group of friends!
Tickets are cheaper if bought online, so be sure to grab enough for you and all of your family and friends. There is something for everyone at Calgary Farmyard and the memories will last a lifetime!