A Beautiful City, Inside and Out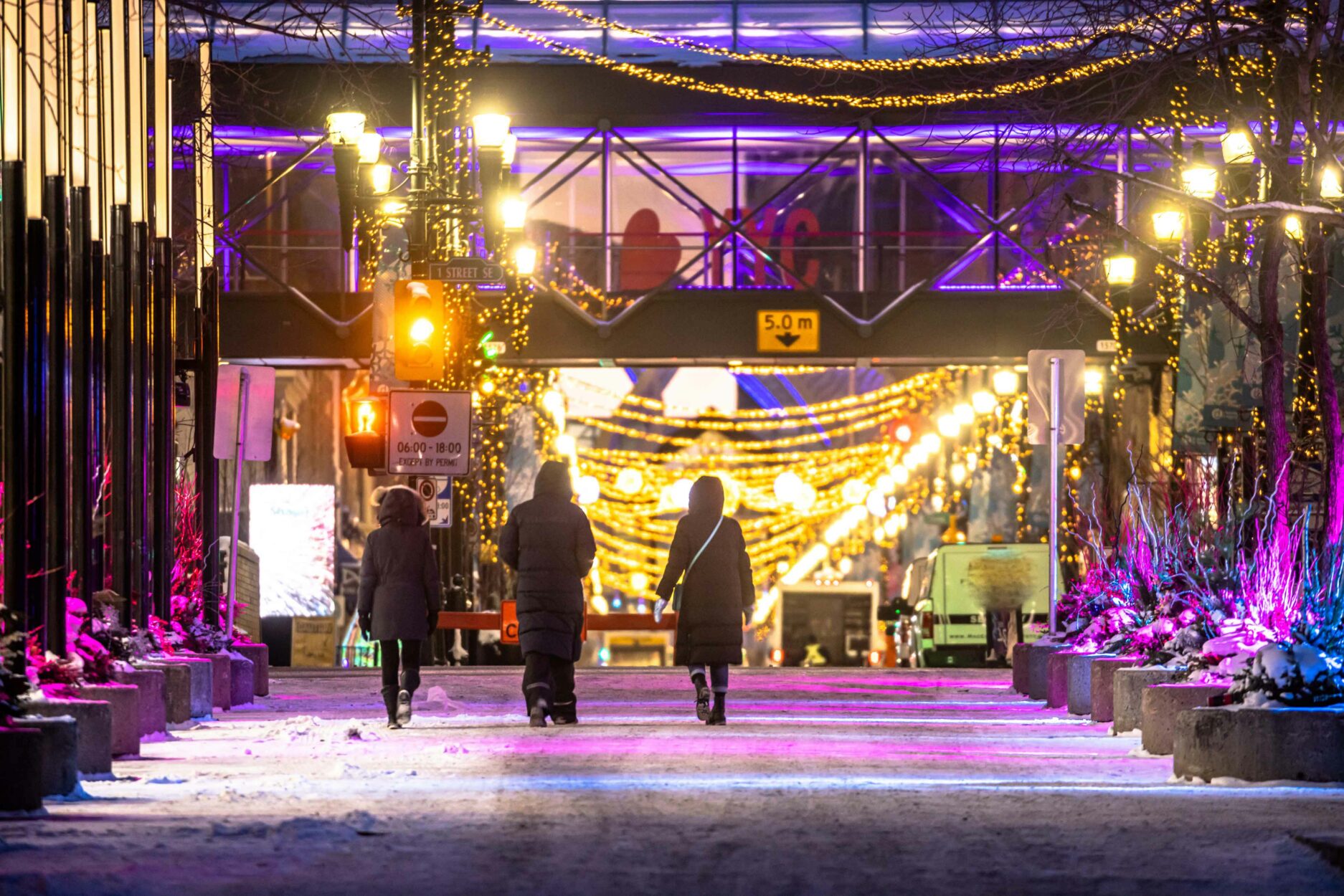 Tourism Calgary, Neil Zeller
If there is one thing everyone knows about Calgary, it is how notoriously cold our winters are. As the snow begins to fall and the temperature drops into the negatives, it can be easy to want to stay in all day, wrapped in a warm blanket with a cup of hot cocoa. However, just because winter is here does not mean you have to stay inside. Whether you are looking for an indoor activity to keep you busy while it's -20 out, or an outdoor activity for when those classic Calgary Chinooks blow through and the sun comes out, this city has a lot to offer!
Indoor Activities
For the adventurers out there who are missing summer hiking, check out Calgary Climbing Centre. This indoor rock climbing centre is perfect for the adrenaline junkies who get antsy staying inside during the wintertime. There are five locations across the city, making this a very convenient option. They have a bouldering area, ClimbParks full of fun climbing challenges, and they even offer lessons. Kids over six are also welcome, so bring the whole family and burn off some of that extra winter energy.
Another option for those looking for an adrenaline rush is iFLY Indoor Skydiving. This centre offers something you cannot find anywhere else in the city and is a must try for everyone passing through. Although floating in an air tunnel may sound scary, iFLY is safe and fun for people of all ages. Check it out on your own, or take the kids for a fun family excursion that is sure to get your blood pumping.
When the classic dinner and a movie date night is feeling repetitive, Calgary has some great indoor date night activities that will spice things up. For the avid golfing couple, LaunchPad Golf will become your go to during the snowy season. Not like your typical driving range, LaunchPad has advanced, interactive Toptracer Range technology making this a golfing experience like no other. The temperature controlled bays also allow people to keep playing even as the temperature drops. Check out the restaurant and lounge afterwards to end the night with some snacks and a drink or two!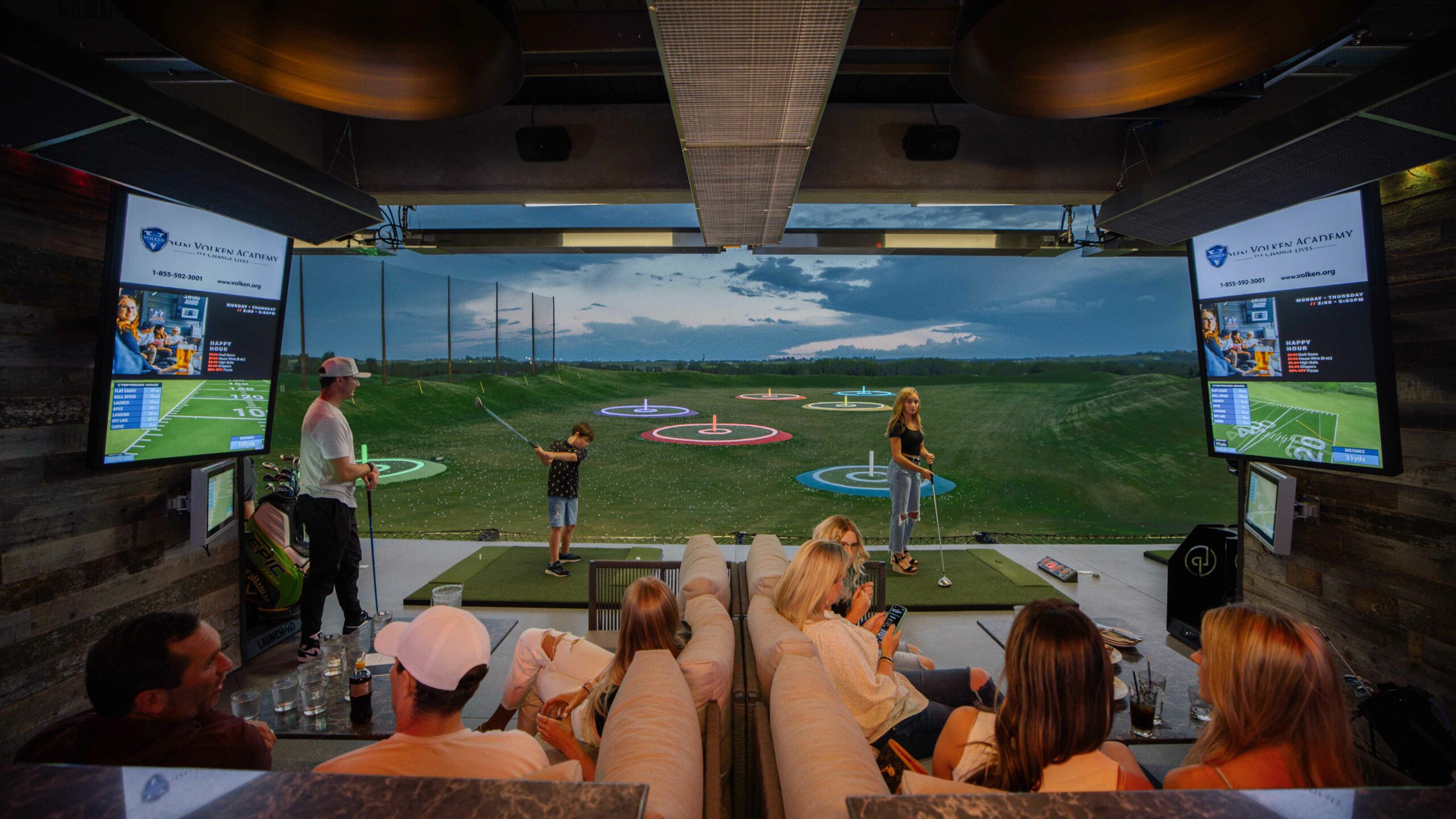 For another fun and different date night idea, test your detective skills at Escape60, an escape room in downtown Calgary. Labelled as "The Premium Escape Experience," this spot is a more sophisticated version of the classic escape room. With a suave atmosphere and even a cocktail bar, this is the perfect activity for a memorable date night.
Outdoor Activities
If you are starting to feel a bit jittery staying inside during the winter, fear not, for a Chinook is sure to blow through the city soon, warming it up enough for a few days of outdoor fun! One classic winter outdoor activity is ice skating. Calgary has lots of great rinks for a skating trip including Olympic Plaza downtown, the community run Silver Springs Outdoor Rink, and Bowness Park Lagoon. No matter what your skill levels are, ice skating is a great option to get you outside for some fresh air and sunshine. There are also many different places to rent skating gear, for those who are just getting into the sport!
Other cool activities to try at Bowness Park are ice biking and crokicurl. Ice bikes are a great option for those who are not super comfortable on regular ice skates, as the contraption is a bike with skates replacing the front wheel and a wide, stable base. You ride it similar to how you would ride a regular bike, except on ice! No need to wobble across the rink when you can sit on a perfectly balanced bike and enjoy the same environment. Crokicurl is a fun outdoor sport that combines two of Canada's favourite passtimes: Crokinole and curling.
If winter sports are not really your thing, take a trip down to the Wilder Institute/Calgary Zoo to experience the annual Penguin Walk! During the winter season, the zoo takes out the King Penguin colony for a walk around the grounds and visitors are encouraged to watch the cute animals waddle around outside of their usual confined space. This activity is as fun for the penguins as it is for the onlookers, making it the perfect way to spend a day outside this winter!
Even though it gets incredibly chilly during the winter months, Calgary is the perfect city to spend this season exploring. There will never be a shortage of fun and interesting winter activities to keep you busy, inside and out!