10 Things to Do in Calgary with Kids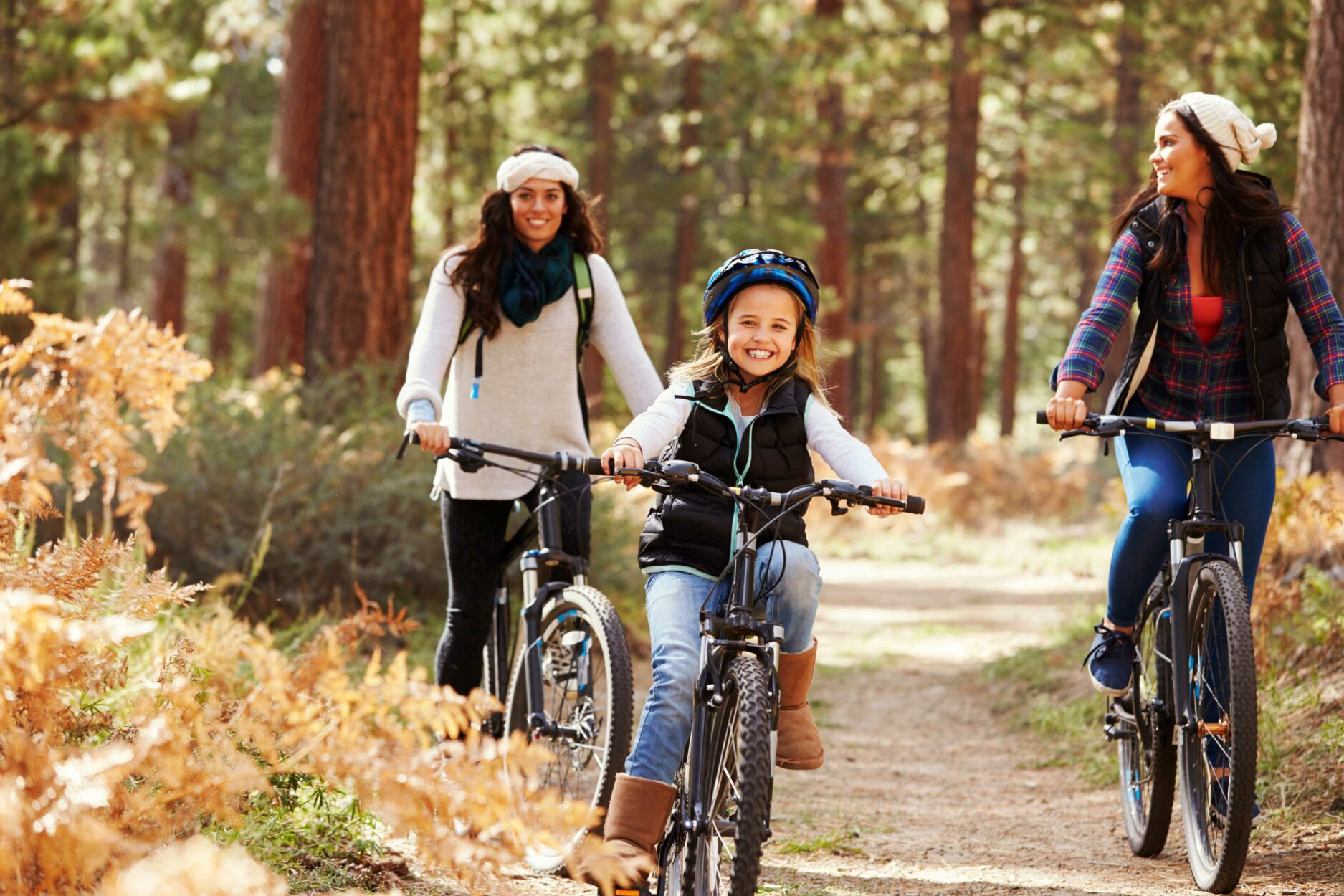 If you're traveling to Calgary for a family holiday and wondering what kid-friendly highlights the city has to offer, this article is for you. If you're lucky enough to consider Calgary home, you should also keep reading – perhaps this will spark an idea for some weekend fun with the kids.
Splish Splash
Plenty of hotels in and around Calgary have pools with waterslides but there are a few that take the fun one notch higher and offer more of a true waterpark experience. In South Calgary, Deerfoot Inn and Casino has a two story waterslide and a kids pool with water toys and play structures to climb on. Best Western Plus Port O' Call has over 8000 square feet of aquatic space with two swirling slides, leisure pools, and a hot tub. The Sheraton Cavalier's Oasis Waterpark also features two giant waterslides and has a nice kiddie pool area for the little ones. There are also public waterpark options around the city that offer day passes for pretty reasonable rates. Be sure to check out Village Square Leisure Centre to enjoy the wave pool, waterslides, kiddie pool, dive tank, an accessible pool area, and a splash pad area for the very young with dump buckets and miniature slides. The YMCA Shane Homes at Rocky Ridge is also a fun option and offers a wave pool, waterslide, and a lazy river to float down. If your little one is a fish and loves being in the water, there's plenty of aquatic fun to be had around Calgary even in the chilly winter months.
Experience the Telus Spark Science Centre
Calgary's Science Centre is a dream come true for little curious minds. With plenty of hands-on exhibits, interactive educational sessions, and 10,000 square feet of sensory fun in the Creative Kids Museum, you can easily spend an entire day here with the family. There're a couple of dining options available when you need to break for lunch including Spark Eatery and Astronaut Ice Cream Café where kids can enjoy planet inspired treats like the Neptune Cone – blue raspberry dipped vanilla ice cream with rings of cotton candy swirled around the cone. There's also a picnic area if you'd prefer to bring your own lunch as well as quiet rooms for nursing or if lower stimulation is needed during mealtime before jumping back into the fun. Kids will have fun learning about equal weight distribution as they painlessly lay on a bed of nails and will delight in the virtual reality experience as they transform into a kepodactylus venturing through the Jurassic period. Little artists will enjoy creating music on the popular bubble piano, or digitally painting with light in the Open Studio. Let them get their energy out exploring the climbing adventure space before heading into the Digital Immersion Gallery where they can watch Margaret Wise Brown's bedtime classic Goodnight Moon come to life. Helpful tip: pack some dry clothes to change into after the water play area. Got a friend who also has kids? Save on admission by getting the group pass ($90 flat rate for 2 adults and up to 4 kids). There's so much to discover at Telus Spark Science Centre that you can easily bring your kids again and again and find something new to enjoy each time.
Make Pizza
As far as kid friendly restaurants go, one that lets you make your own pizza takes top prize. At Prestopie Pizzeria the possibilities are endless – kids can choose from over 40 different toppings, cheeses, and sauces and build their own pizza. They can take inspiration from the menu including some unique options like the Tandoori Paneer – spicy red sauce, mozzarella, tandoori paneer, green pepper, chopped garlic, onion, and cilantro. Or, they can let their creative side go wild and pile all of their favourite toppings on in one go. The Prestopie crew will slide the pizzas into the massive stone fired oven where the kids can watch their glorious dinner creation get cooked to perfection. Not into pizza? They also offer make your own pasta bowls and salads and they serve up some wicked wings. As far as dining out options go with little ones, this place is a homerun.
Go Biking
Fun fact: Calgary has the most extensive urban multi-use pathway network in North America with over 1000 km of regional pathways and trails. While you're exploring the city by bike, be sure to check out the Peace Bridge and Prince's Island Park where you can pull over for a picnic lunch and to enjoy the playground. Head down to BikeBike in Calgary's historic Inglewood neighbourhood for all your bike rental needs including child carriers, baskets, and other accessories you might find useful. They also offer electric bikes for those looking for alternative options or mountain bikes if you're heading out of the city to try out more rugged trails. If you're staying at one of the local hotels check with the front desk as many offer complimentary bike rentals with your stay. You could also give the Calgary Food Bike Tour a try – this family friendly (12+) tour runs every Saturday from June-September and covers roughly 25 km at a casual pace stopping at 4 restaurants to sample food from the city's top chefs. If you're traveling from out of town and don't have your own bike with you, rentals are available for this event when purchasing tickets. While visiting this bike friendly city, why not skip the parking fees or the hassle of waiting for public transport and simply hop on your bikes. You can get most anywhere via bike in Calgary ­– enjoy!
Reach Great Heights
Nestled into the Rocky Mountains, your options for rock climbing in and around Calgary are endless. New to the sport? Take the kids to Calgary Climbing Centre where they can take a 2 hr beginner's lesson to lay the groundwork with climbing basics, safety tips, how to use a rope belay system, tie proper knots, and more. For locals or folks who might be visiting the climbing gym more than a handful of times, purchase a one month pass and this first lesson is complimentary. Gear rental (harness, climbing shoes, helmet) is available for reasonable rates to try it out before investing in your own equipment. For families who have rock climbed before and are looking to take it one step further, there are outdoor courses available where you can safely work on building your skill in a less controlled atmosphere and learn how to scale actual ledges. The Outdoor Rock Rescue course is an excellent option to improve your climbing confidence by helping you feel more prepared to navigate the perils of climbing. Important safety lessons include above and below rescue techniques, how to manage injuries and assist climbers in distress, and how to navigate damaged rope sections. The Calgary Climbing Centre is perfect for families visiting the area looking for a fun way to spend an afternoon, or for locals with kids looking to explore this thrilling sport on a more regular basis.
Explore Winsport
Take advantage of the former Winter Olympic grounds and enjoy this all-season outdoor recreation playground. In the winter, ski/snowboard down the slopes, go ice skating on the indoor rink, or enjoy tubing with kids 4+. For the adventure seeker, Winsport's terrain park offers jumps, rails, and a halfpipe to practice tricks and is well marked with 4 levels of difficulty to keep it enjoyable and safe for all levels. In the summer, families with older kids (12+) can experience the ultimate thrill and give summer bobsledding a try. After cruising at speeds close to 80 km/h down the track's 10 twist and turns your kids will either have newfound Olympic bobsled aspirations or be completely done with adrenaline activities for quite some time. The park also offers mountain biking, ziplining, miniature golf, and downhill karting activities in the warmer months. There are day passes available in both seasons, or for locals who might frequent the park it's worth considering the season pass options as they come with quite a few additional perks.
Go to Calaway Park
This amusement park located about 10 km outside of Calgary has over 30 rides suitable for a variety of ages and adrenaline levels. The Vortex roller-coaster with high speed turns and upside down loops, the Sky Wynder ride with its 40 ft plummeting drops, or the gravity defying Storm ride are perfect for the thrill seekers in the family. On a more relaxing side there's the Rocky Mountain Railroad or the old fashioned merry-go-round. Calaway Park also has an air-conditioned 3D theatre to enjoy movies as well as live entertainment shows at their Celebration Square Stage. Rides, shows and movies are all included with your admission fee – food and drinks are sold separately. There are plenty of dining options around the park or you can pack a lunch and enjoy one of the fun picnic areas. Many of the park attractions are accessible to those with special needs including those in wheelchairs and there is ample signage to indicate which rides are well suited for different circumstances. They also offer sensory backpacks at the entrance on a first come first serve basis for kids with sensory processing disorders who might benefit from items such as weighted blankets, noise canceling headphones, or fidget toys.
Visit the Zoo
It would be very remiss to not mention the iconic Calgary Zoo as one of the best kid friendly attractions the city has to offer. Your kids will delight in seeing panda bears, penguins, lions, hippos, and more. Though not the big ticket animal exhibits that typically draw the crowds, the conservatory and butterfly garden are equally impressive and enjoyable – be sure not to miss these during your visit. Make your trip to the zoo extra special and treat the family to the Sunday Safari Brunch in Destination Africa – this gourmet experience includes eggs Benedict, made to order omelettes, a Belgian waffle bar, and a kid-favourite chocolate fountain with fresh fruits. If you're a local, do yourself a favour and invest in either the Engage or Inspire membership to enjoy some pretty sweet perks and save on admission prices. For folks just planning a one off visit, there are quite a few coupons and promotions to check out including 20% off with an AMA membership or redeeming AIRMILES Dream Miles for admission tickets. If your little ones are bursting with energy, there are a number of themed play areas throughout the zoo including the popular wildlife carousel, immersive experiences with Bugtopia, the Whooping Crane Interactive Area, and animal-themed slides, mazes, and tunnels.
Get Musical
Do yourself a favour and plan a trip to StudioBell's National Music Centre. With 5 levels and over 20 exhibition stages, there's something for everyone in the family here. Be sure to check out the Canadian Music Halls of Fame (Canadian Music, Songwriters, Country Music, and Quebec ADISQ Halls of Fame) on the top floor to learn about the country's musical history, view treasured memorabilia, and listen to some of Canada's best musical gems. Spots are limited and on a first-come, first-served basis, but if you can score tickets to a Behind-The-Glass tour (ages 12+) while here, you're in for a treat. These interactive tours are led by musically trained guides who take you behind the exhibits to get up close and personal with musical artifacts otherwise unseen by the general public. On Thursday afternoons kids can participate in a free drop-in musical program from 3-6pm where they can practice playing their instrument individually or as part of a group, and receive instruction and pointers from the Music Centre's educators who are well versed in a variety of instruments. Kids can bring their own instrument or try one of the Centre's many available instruments including harps, ukuleles, electric guitars, and keyboards. Fun bonus: snacks and drinks are provided too. Be sure to check out their events calendar when planning your visit too as they often feature concerts, artist in residence programs, and film screenings.
View the Wonderland Sculpture
Known as the "big head downtown" this 12 metre tall sculpture at the foot of Calgary's tallest building will be one your kids will love to see. It is a wire mesh sculpture of a little girl's head and is the brilliant work of renowned Spanish sculptor Jaume Plensa. What makes this public art installation fascinating is how the appearance of the sculpture changes drastically from different vantage points. Your kids will wonder if this art piece is playing mind games with them or if the face is actually moving as they take a look at it from every angle.
Kids of all ages will find something to enjoy in this vibrant city. Whether your family is a group of adrenaline junkies looking for thrilling activities, or the more mellow type searching for cozy fun, Calgary has it all.