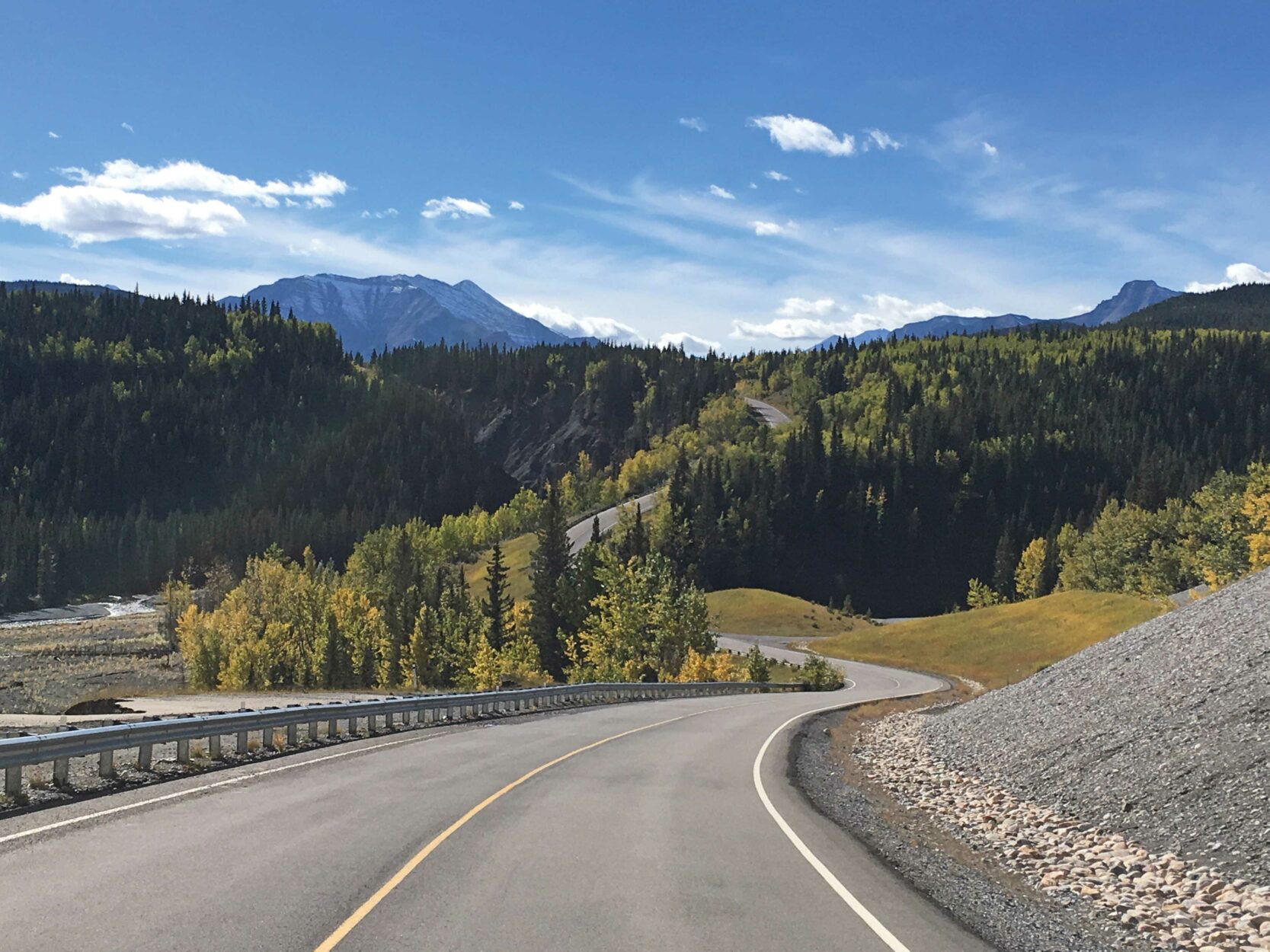 Highway 546 heading west out of Diamond Valley. This winding road takes you into the heart of Kananaskis to Sandy McNabb and Bluerock Wildland Provincial Park.
Discover the surprises and delights in our quiet corner of southern Alberta.
Here in the Foothills, we have everything you're looking for. From the grasslands of the Canadian prairies to the eastern slopes of the Rocky Mountains, this region holds an array of diverse scenery and habitats you cannot find anywhere else in Alberta. Dubbed the Gateway to Kananaskis, the Foothills are here to welcome you back after any outdoor adventure you take.
A day trip away or a camping excursion are just an easy hour's drive south of Calgary. From shopping to history, food tours to outfitting adventures, our Foothills are the ideal getaway for those looking to cut their own trail and explore some Cool Little Towns.
For those of you who know the Foothills, the reasons to stay and play are easy to come by. For those who have yet to discover us, come on, explore Foothills.
Bragg Creek: Mountain Adventures
Our northern border is where the adventure junkies hang out. Bragg Creek has almost endless trails for biking, hiking, skiing, and horseback riding. If all that sounds like just too much adrenaline, the hamlet itself harkens back to the province's pioneer days. Boardwalks and false-front shops welcome you. Exploring the stores and galleries is an adventure in itself.
Diamond Valley: History in the Making
Alberta's newest town, Diamond Valley was born on New Year's Day 2023, out of the Towns of Black Diamond and Turner Valley. The main street, bustling as it is on weekends, looks almost the same as it did 100 years ago. The shops and businesses that line it hold art and treasures just waiting for you to snap up. It must be something in the water because Diamond Valley has award winning brewers and distillers aplenty. This is the place to stop for refreshments.
High River: Ranching, Rodeo, and Home of Heartland
You'll step right onto the fictional streets of Hudson when you take a drive out High River way. Heartland has filmed in and around the Foothills for almost two decades. You'll be sure to recognize tons of locations from so many shows that have used this town as a backdrop. High River is also an excellent home-base for Foothills camping at George Lane Memorial Park—right downtown under beautiful, shady trees, you won't miss a thing. You won't want to miss the rodeo action put on by the High River Ag Society or the summer screenings at the Sunset Drive-In.
Okotoks: Our Big City Small Town
The biggest of our Foothills towns, Okotoks is our cultural hub. Home to the Dawgs Baseball and Seaman Stadium, the Okotoks Art Gallery, and the longest shopping street in the Foothills, you cannot be bored here. In July 2023, Okotoks is host to the Alberta Summer Games and the town's BMX track will be one of the highlights. If you're heading to the Foothills for a day or an extended stay, Okotoks is a must-stop.
Longview: Foodies Rejoice
They don't call it Longview for nothing—the vistas from this tiny Foothills village can't be beat, but it's not the views that put Longview on the map—it's the food. This small community has more fabulous eats than any one place deserves and people come from all around to sample them. You know you're in cattle country when the two most famous stops are all about beef. Longview Jerky and the Longview Steakhouse are tied for top spot on the Foothills Foodie trail. Close behind are the Twin Cities Hotel—well known by motorcycle enthusiasts as a perfect watering hole, and the Little Apple Café—a local favourite for baking and a caffeinated pick-me-up. You heard it here first—Longview is a foodie paradise.
Nanton: History and Heritage
Home to the Bomber Command Museum of Canada and the keeper of WWII heritage, Nanton is the Foothills' southern-most town. History is well preserved here in the landmarks that showcase early Alberta architecture; the most impressive being the grain elevators that tower over town and are currently playing host to music concerts and drive-in movies. Fun and funky shops can also be found all over Nanton. If you're looking for a great place to chill, relax, and take in the history of a place, then Nanton should be your first stop.
Foothills: We've got it all
While the place is huge, and there's no way to see it all in one day, put exploring the Foothills at the top of your Alberta bucket list. Birdwatchers, cyclists, hikers, bikers, families, adventurers, and foodies flock here. With our Cool Little Towns, open roads, history, and amazing vistas we're here to explore. Find your way through Foothills with stops at Granary Road Active Learning Park, the Millarville Farmers' Market, and the Bar U Ranch National Historic Site to name just a few.
For advice and a complete guide to the Foothills, go to www.foothillstourism.com.