In the Neighbourhood: Bridgeland-Riverside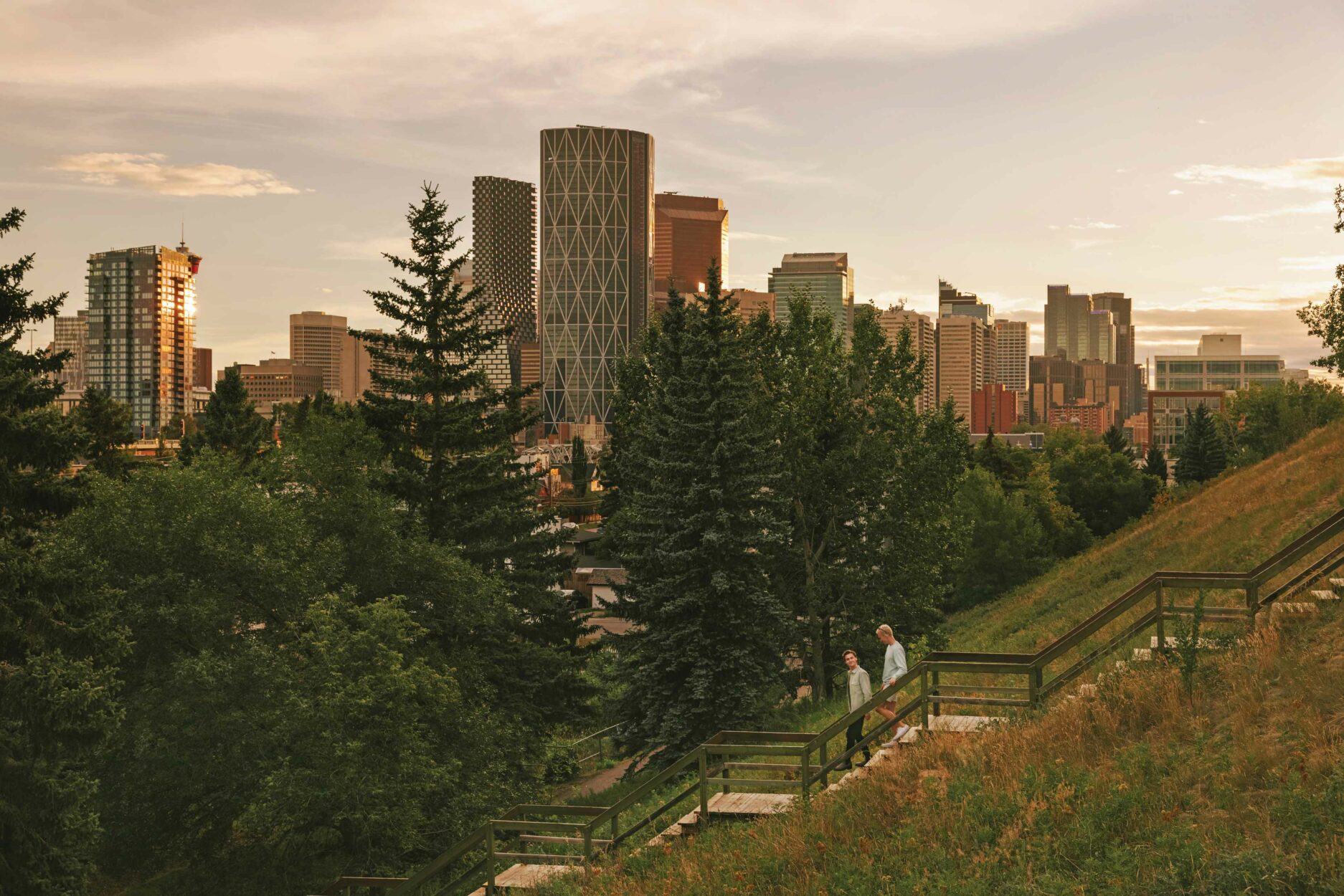 Travel Alberta | Chris Amat
From Little Italy to the Big City.
Bridgeland used to be known as Little Italy for its accumulation of Italian immigrants, especially after WWII. Today, the inner-city neighbourhood is home to big attractions including the Wilder Institute/Calgary Zoo and the TELUS Spark Science Centre. The neighbourhood is a down-to-earth place to explore with plenty of green spaces and friendly shops.
The area that is now the neighbourhood of Bridgeland-Riverside was along the trading routes for many First Nations as it was a great spot along the river for meeting and trade. When European settlers reached the area, this side of the river became known as the settling place for German immigrants from Russia. The village of Riverside, unofficially known as Germantown, was incorporated as a village in 1903.
Slightly further north and east, the Canadian Pacific Railway developed Bridgeland for working class residents. It attracted many Ukrainian and Italian immigrants. After WWII, another wave of Italian immigrants settled here, giving the area the nickname "Little Italy".
Today, the neighbourhood of Bridgeland-Riverside has combined to be a popular place to live and play within the city of Calgary. The neighbourhood has an excellent, village-like atmosphere, great green spaces, unique small businesses, and just the right mix of heritage and modern infrastructure. The area is known for its great walkability, especially along the green spaces beside the Bow River.
Dine your way through Bridgeland-Riverside, beginning with a great cup of coffee from Baya Rica Café. This locally owned and operated coffee roaster buys their beans directly from farmers, ensuring a fair trade brew, every time. Find breakfast, lunch, or dinner at Blue Star Diner and dine on locally sourced ingredients prepared with love to create excellent meals. Dine on Korean cuisine from Jin Bar or enjoy high-quality Japanese items at a friendly cost from Ikusa. Find sweet ice cream built from scratch at Made By Marcus or sip on craft spirits at local's favourite, award-winning Bridgeland Distillery.
Bridgeland is home to great shopping. Find everything you need for the four-legged friend in your life at Doodle Dogs or Doggywood Limited. Troy Shoppe Jewellers has been an independently owned and operated jewellery store since 1980. For a unique experience, stop by Bike and Brew for a great cup of coffee or a beer and shop for bikes, bike accessories, or get your own bike serviced.
Whether you're visiting the city for the first time, or you're looking to explore a new favourite nook, make sure to take some time and explore what Bridgeland-Riverside has to offer!