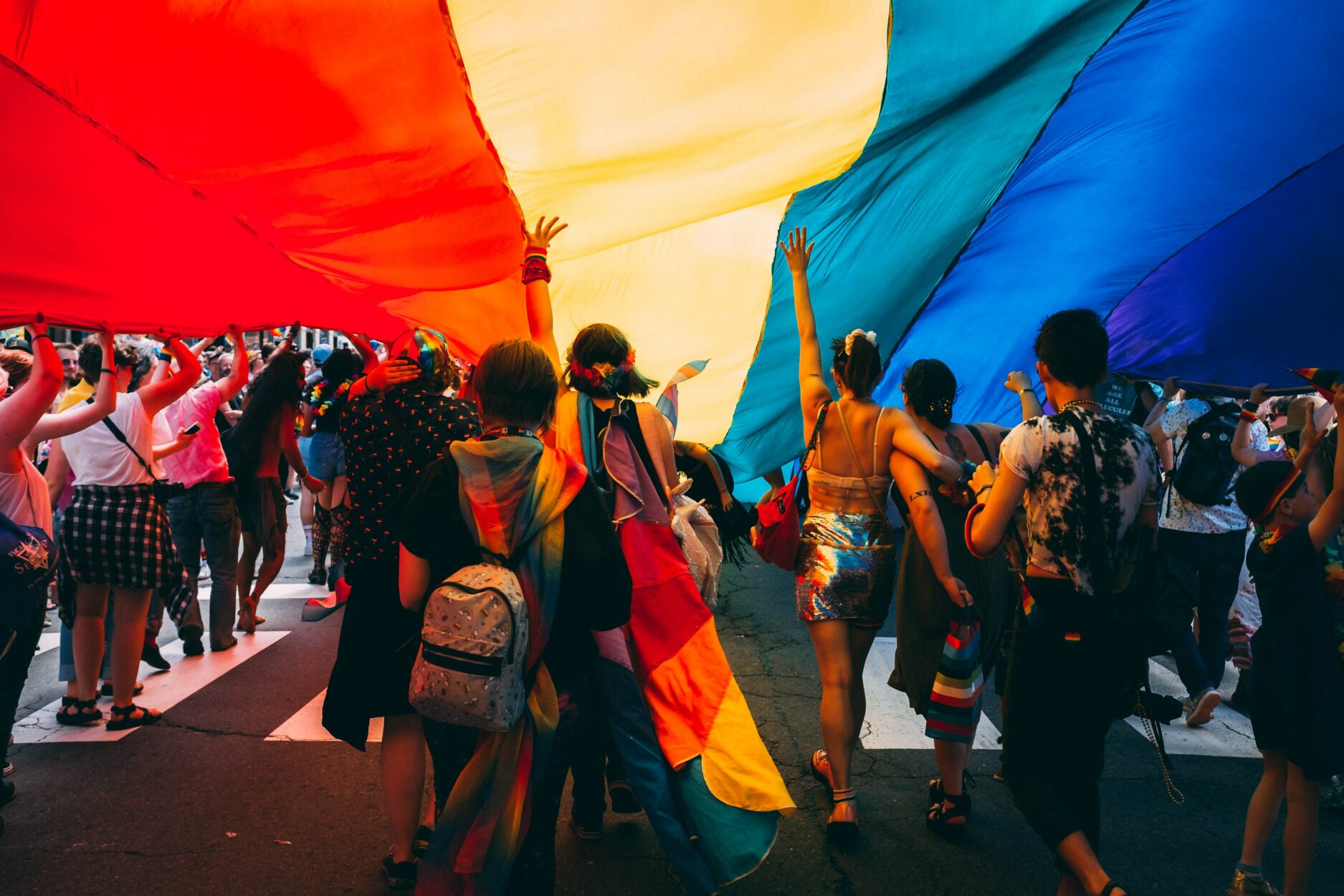 Mercedes Mehling on Unsplash
June is Pride Month, and as festivities kick off around the world, a new collection of inspired products will soon be shared with the community as part of the multi-brand collaborative called LOVED. Celebrating its 5th year of thoughtful collaborations supporting the LGBTQ+ community, The LOVED. Collection returns sharing important and meaningful messages of equality, love, and hope from the past and present. Here is your first look at some of this year's collaborative collection and the 'why' behind them.
Cochu Chocolatier & 8 Cakes: Better Together
A lot can be learned from the LGBTQ+ community: strength, perseverance, joy, love, and togetherness. For this sweet collaboration, two of Calgary's best in the business—Cochu Chocolate and 8 Cakes— have come together in a delicious partnership to share an iconic duo that have always been Better Together: Milk & Cookies. This 'Burnt' Milk and Brown Butter Cookie piece Chocolate Bar has been created to further celebrate the beautiful relationships within the LGBTQ+ community, knowing that they too are deserving of the same equality and love as the rest of the world.
Local Laundry: Create Change
The LGBTQ+ community never stands still and constantly evolves, standing up to their inequalities. To showcase the ever-evolving community, one that continues to adapt and fight, Local Laundry has reimagined its original six coloured LOVED. tee into a forward thinking crop-top. The tee was originally designed to pay homage to the people of Stonewall who stood up and used their voices, initiating the positive change of the modern pride movement.
Rosso Coffee: Perfect Pair
Less than 20% of the 195 countries in the world recognize marriage equality, allowing two consenting adults—regardless of sex or gender— the right to wed and be considered legal family. As the LGBTQ+ continues to fight for this simple equality, Rosso shares their belief that when a perfect pair exists, they should be together. "The beans selected for this blend come from two countries with legalized marriage equality. Though we recognize there is much work to be accomplished in all countries, including these two, we celebrate their steps forward in fairness and equality."
Fairmont Palliser: TEA
When the LGBTQ+ community refers to the 'Tea' they are asking for the full story. In late August to early September, to coincide with Calgary Pride, Fairmont Palliser will host a first-of-its-kind high tea that will share a timeline of the community's triumphs told through inspired desserts created by notable chef Arin Hiebert. Each of the four tea dates will also include unique and interactive experiences exclusive to their date, one of which will include live artist drawings for each guest to take home, created by a Calgary based Queer artist.
Devon & Lang: Be Seen
This multi-pieceunderwear collection has been created in acknowledgement of the bold LGBTQ+ community and allies who stand up and use their voices to ensure equal rights for all people. Titled 'Be Seen', the collection includes a pouched jockstrap, thong and pouchless bikini brief, and 'boy short' which incorporates mesh paneling in unique, creative, and bold ways.