17th Ave: Explore the Red Mile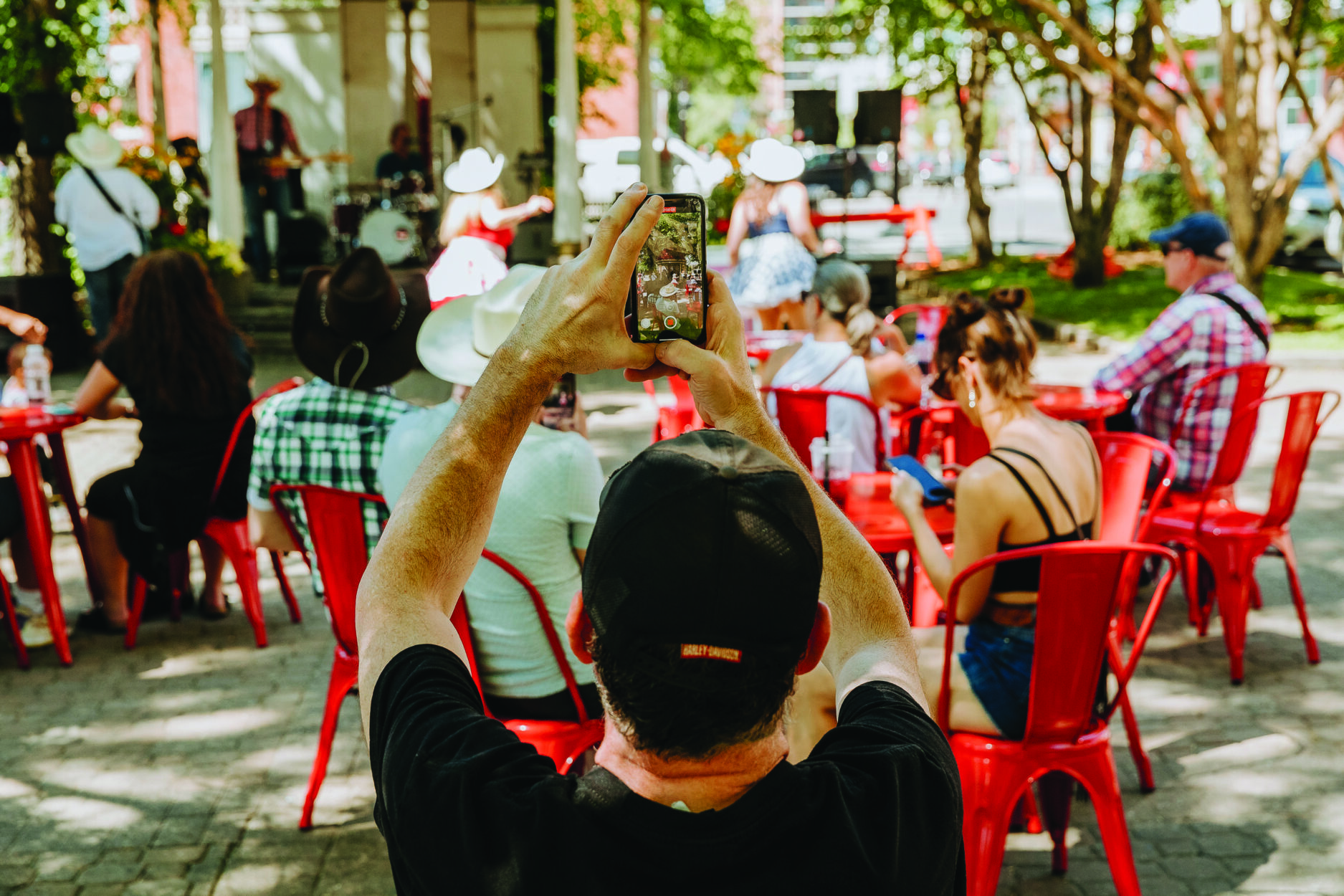 17th Ave
The vibrant neighbourhood of Calgary known as 17th Ave is an energetic corridor that stretches west from the city's downtown core. Nestled near notable sites such as the iconic Calgary Tower and the trendy Beltline district, 17th Ave is just south of the Bow River and showcases a unique blend of energy, diversity, historic charm, and modern allure.
The district's vibrant spirit was captured in its nickname, the 'Red Mile,' earned during the Calgary Flames' 2004 Stanley Cup run when the streets were flooded with fans dressed in the team's red jerseys. This nickname, still used affectionately today, is a nod to the neighbourhood's energy and enthusiasm.
The area originally constituted the homelands of the Niitsitapi (Blackfoot) and the people of Treaty 7 region, including the Siksika, Piikani, Kainai, Tsuut'ina, and Stoney Nakoda First Nations. European settlers then turned this area into a bustling hub of trade and commerce. Now, this vibrant hub, retaining its historic charm while constantly evolving, serves as a vital destination for locals and visitors, blending community, culture, and commerce.
With the arrival of summer, the vibrant Summer on 17th festival is set to turn 17th Ave into an exciting hub of cultural festivities, culinary delights, artistic showcases, and open-air fun. The festival, starting on June 21, invites locals and visitors to enjoy a variety of performances ranging from local musicians to acrobatic displays from the Little Red Ball Company.
The Summer on 17th festival in Calgary celebrates the city's multicultural heritage with engaging performances on Mondays and theatre on 'Theatrical Thursdays.' Canada Day brings a broad celebration, including Indigenous hoop dancing and line dancing, with the Stampede following close behind, featuring brunch, live music, and outdoor classic Western film screenings. 'Big Music Fridays' showcase local bands, Saturdays transport attendees back in time with classic tunes, and Sundays blend fitness and music in the park. The festival will also feature outdoor film screenings throughout the summer, creating unique cinematic experiences under the starlit Calgary sky.
And yet, amidst all these seasonal festivities, 17th Ave's beating heart remains its thriving local businesses that enrich the community throughout the year. They offer a cornucopia of entertainment, from bowling alleys to escape rooms and a wide array of dining options that satiate every foodie. Whether you're craving gourmet meals, exotic cuisines, or just a cozy coffee shop, you'll find it on 17th Ave.
Are you contemplating your next tattoo? Discover studios like the Brindle Room, Immaculate Concept, and 13 Cats Tattoo Studio. Perhaps you're in the mood for a mental challenge? Exit Calgary escape rooms are at your disposal. Or if an art project is on your agenda, Color Me Mine has just the inspiration you need. On 17th Ave, there's something to captivate everyone.
For those who love good food, 17th Ave won't disappoint. Start your day with a fresh cup of coffee at the bright and cozy Rosso Coffee Roasters. Looking for something hearty? Head to Model Milk, housed in a historic dairy building, a place celebrated for its distinctive food. Global flavours are represented, too — Calcutta Cricket Club presents an exciting array of Indian dishes in a lively setting. If a laid-back evening is on your mind, drop by The Ship & Anchor, a comfortable and iconic pub known for its feel-good atmosphere. As you stroll along 17th Ave, every turn presents a new opportunity to satiate your taste buds.
Shopaholics will also feel right at home. Check out Arc'teryx for top-notch outdoor gear and Bex and Mr. Mansfield Vintage for classic mid-century decor. Black Sheep Pâtisserie is the go-to for delectable pastries, and Blackbyrd Myoozik is a haven for music enthusiasts. Searching for the perfect gift? Calgary Jewellery and Epiphanie Chocolate won't disappoint. Don't miss Frank & Oak's sustainable line and Gravity Pope's shoe collection for fashion-forward finds. Whatever you're after, 17th Ave has you covered.
From self-care to wellness and professional services, 17th Ave has it all. Spruce up for the 'Summer on 17th' festival at VIP Barbers Hair Studio or The Loft Salon. Explore health and wellness classes at Ride Cycle Club or Rumble Boxing Studio with natural health products from Saje Natural Wellness. Find rejuvenation at Prarie Therapy or JT Massage and Acupuncture, and rely on Wild Rose Cleaners and D-Vu Expert Tailors for your clothing care needs. Turn to Holland Design or 17th Ave Framing for home decor or development advice, and don't miss a luxurious visit to Laser & Skin Aesthetics or Sublime Energy Spa. In a nutshell, 17th Ave caters to every need.
Calgary's 17th Ave offers an immersive, culturally rich, fulfilling experience. It's not just a place but a vibrant lifestyle destination with entertainment, dining, shopping, and many services. Welcome to the community, culture, and charisma of 17th Ave.