Starry Nights and Vibrant Vendors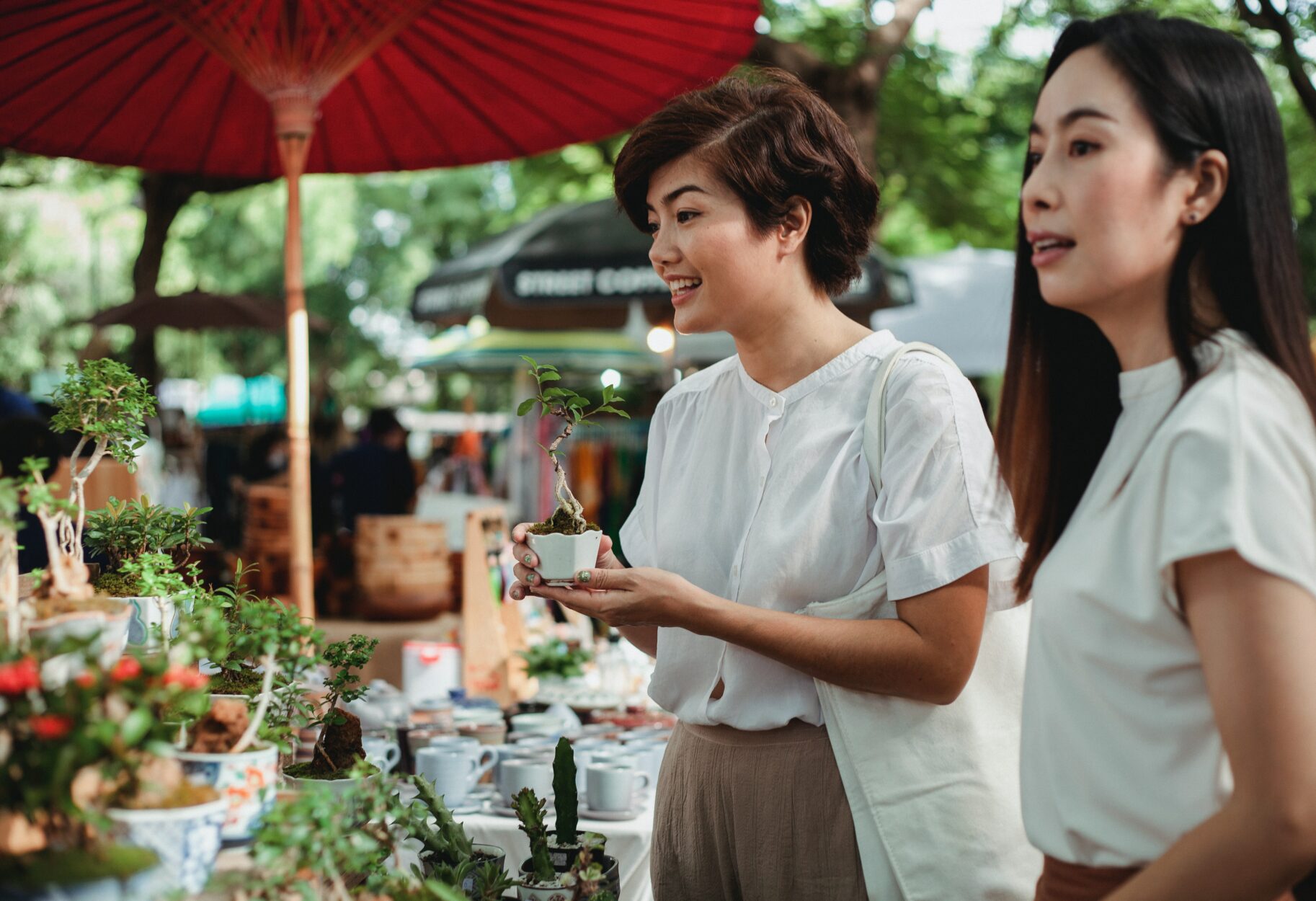 Sam Lion
When night falls, Calgary comes alive with vibrant night markets. These markets are filled with delicious food, unique items to buy, and live entertainment, making the city buzz with activity. Inglewood, Calgary Night Market, U/D Night Market, Marda Loop, Heritage Park and more are among the best in the city. Each market offers its own special appeal, promising memorable summer evenings filled with exploration and enjoyment. So, gear up for a summer filled with exciting night market adventures that await in Calgary!
Inglewood Night Market
Nestled amidst Inglewood's bustling shops and breweries, this night market comes alive with the vibrancy of summer evenings, where you can explore over 100 vendors showcasing local art, crafts, ceramics, jewellery, outdoor gear, and vintage clothing.
Calgary Night Market
Located in Bridgeland's heart, Calgary Night Market is a sensory treat. Offering a diverse culinary journey and a stunning city view, it's a place where artisanal crafts meet the local community. Don't miss their special pop-up at Eau Claire Market.
University District (U/D) Night Market
In collaboration with Marketspot, U/D Night Market occurs on the last Wednesday of every month. This market has various handcrafted goods — from soaps and candles to clothing and chocolates.
Marda Loop Night Market
After its successful debut, Marda Loop Night Market is back. While the participating vendors remain a mystery, the market promises live music, food trucks, and the energetic spirit that made it a crowd favourite last summer.
Heritage Park Night Market
Held at the iconic Plaza at Heritage Park, this night market offers an experience steeped in history. As you shop from local vendors and enjoy snacks and live entertainment, don't miss exploring the various shops in the Heritage Park Plaza.
While these are some highlights, let's not forget other gems like Currie Market, a charming blend of vintage and contemporary offerings, and 4th Street Night Market, known for its diverse products and lively entertainment. These vibrant spaces await you to explore and enjoy, promising to make your summer nights memorable. Your perfect summer night awaits!