Barrington Griffiths Watch Company: Making Time for Canadian Craftsmanship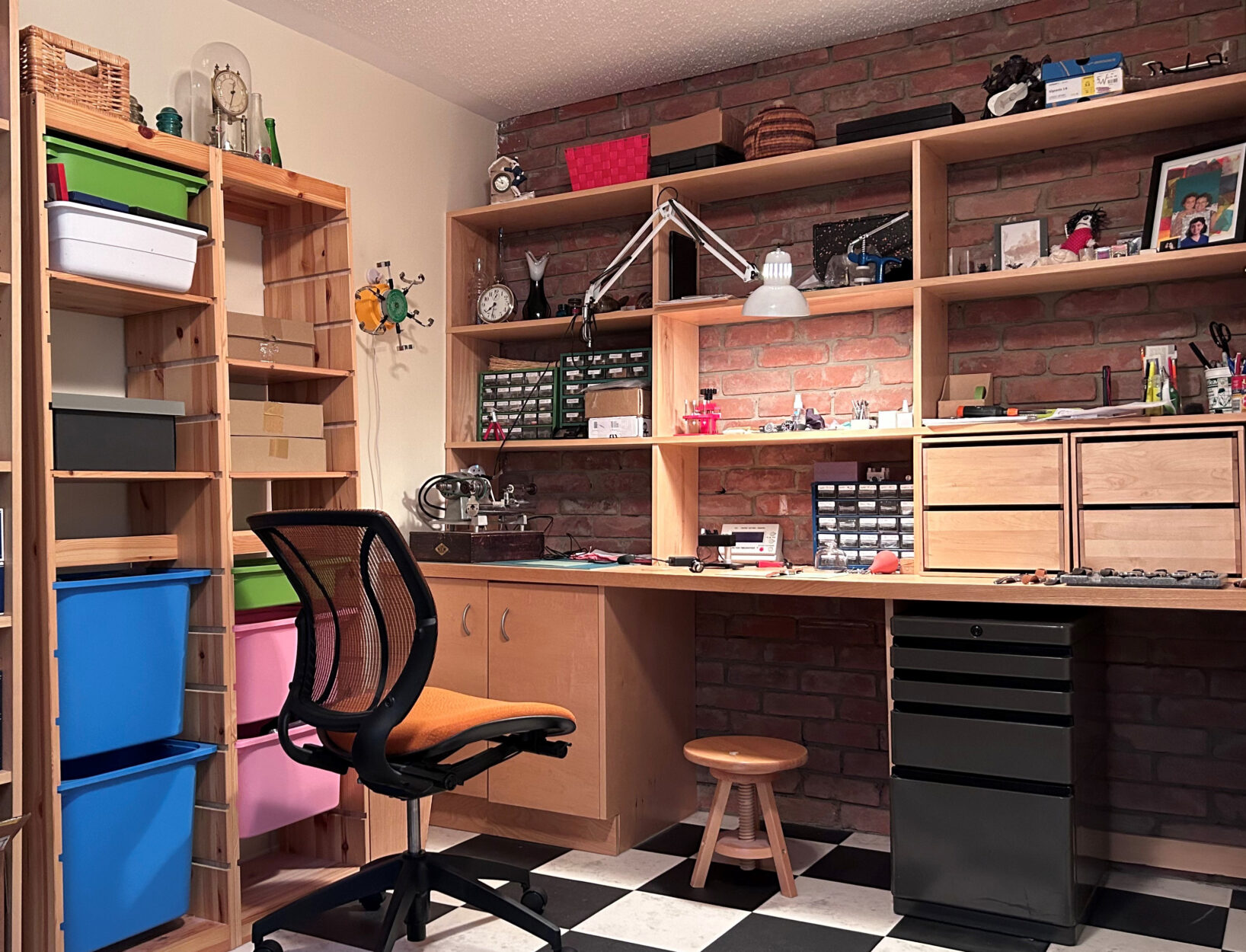 Barrington Griffiths Watch Company
Ever since the invention of the railroad, timekeeping has played a crucial role in our lives. In the 19th century, having a reliable timepiece could mean the difference between a smooth journey and a catastrophic accident. Inspired by this unique history, one Canadian watchmaker is bringing the spirit of that era back to life in a big way.
What sets his creations apart? Each timepiece is a hand-crafted ode to the long-lost days of reliable railroad pocket watches.
Mark didn't start his journey by building watches from scratch, though. He initially repaired and restored old watches. A trained industrial designer, he began to explore the idea of creating his own designs. After all, why fix old watches when you could make new ones?
His first time getting into watchmaking was not exactly traditional. In 2011, he took the inner workings, or 'movement,' of a 1940s Bulova pocket watch and created a custom wristwatch case and face to go with it. This project was both time-consuming and expensive, but it was clear there was a market for his unique creations.
Over time, Mark has established collaborations with local craftsmen. For the past ten years, a specialist machinist in Alberta has been manufacturing the watch cases. Recently, a leather craftsman from a Southern Alberta Hutterite colony joined the team to craft custom leather straps from Horween leather, sourced from Chicago.
Barrington Griffiths' latest creation, the Sandon Automatic, is the embodiment of Mark's philosophy. Named after Sandon City, a former silver mining town in British Columbia known for its rival railroad companies, the watch captures a piece of history. The Sandon is robust, well-built, and carries a classic railroad-style face and hands.
Unlike many modern watches that rely on batteries, Mark's watches are mechanical, powered either by hand-winding or an automatic wind as you wear them. Each one takes around four hours to assemble. They are inspected for defects, tested for water resistance, and timed for accuracy before they are ready to leave the shop.
Despite the challenges, Mark is committed to his craft. As the force behind one of the only watch manufacturers to handle every aspect of production in Canada, his work is a testament to the value of local craftsmanship. His watches aren't just timepieces, they're a way to connect with a time when the tick of a second hand was a matter of life and death.
Whether you're a watch enthusiast or someone who appreciates fine craftsmanship, the Barrington Griffiths Watch Company offers something truly special. It's not just about telling time, it's about celebrating history, dedication, and above all, an undying love for the craft.