Taste of Calgary 2023: A Triumph of Flavours and Sustainable Innovation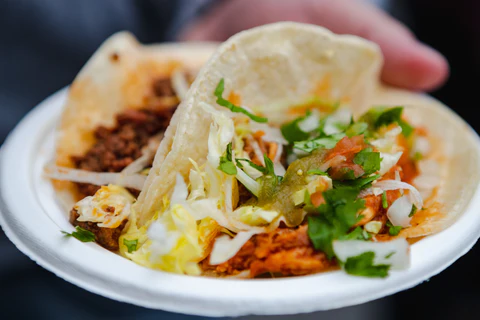 Taste of Calgary
Get ready for a feast like never before! Taste of Calgary, the city's acclaimed food and beverage festival, is back with its 2023 edition and it's bigger, better, and greener than ever. Taking place from Thursday, August 3rd to 7th in Parking Lot #6 (311–8 Street SW), the event promises an unforgettable experience with a few fresh twists.
Five-Day Culinary Adventure
Adding a fifth day to the event, the Taste of Calgary will offer food enthusiasts, families, and culinary experts an exciting opportunity to indulge in over 300 menu items, with offerings ranging from the traditional to the exotic.
Event Producer Jennifer Rempel emphasizes that the expanded event space and extra date will allow for showcasing more talented local restaurants, food trucks, breweries, and distilleries. From sushi to sliders and tiramisu pancakes, the menu is designed to celebrate Calgary's rich and diverse culinary scene.
Going Paperless with Taste Pass
Taste of Calgary 2023 has taken a bold step towards sustainability with the introduction of the paper-free Taste Pass. This 100% compostable pass acts as a gift card and attendees can use it for tasting samples, which promotes a greener experience.
"The Taste Pass and the ability to direct pay (debit or credit) with each vendor are innovative approaches that align with our goals to be a more sustainable event," says Rempel, reflecting the festival's commitment to reduce waste from previous ticketing methods.
Emphasis on International Dishes
The 2023 edition brings an intentional focus on international dishes, reflecting Calgary's cultural diversity. From Galbi Fries and Halloumi Sliders to Squid on a Stick and Rainbow Wasabi Devilled Eggs, the food choices are truly global, highlighting the creativity of Calgary's culinary artisans.
According to Rempel, "Diversity should be celebrated. We have everything in between. You can have fresh oyster or dumplings and noodles and anything you can think of."
Foodie Marketplace and Live Entertainment
Beyond delicious dishes, the festival hosts a foodie marketplace with over 15 local vendors selling specialty cookware, hot sauces, cutting boards, and more. Live entertainment with local bands and musicians sets a lively backdrop, adding to the overall festive atmosphere.
Future Goals and Plans
With continued growth on the horizon, Taste of Calgary has its eyes on even bigger locations and aims to keep engaging restaurants and culinary talents from all over the city. This year's expanded event, commitment to sustainability, and focus on international cuisine mark a significant milestone on that journey.
Taste of Calgary 2023 is not just a festival but a grand celebration of flavours, culture, and community. Whether you're a first-timer eager to try the popular lobster rolls or a seasoned attendee looking for something new, this year's edition promises a taste adventure that satisfies every palate. Pre-purchase your Taste Pass, join the feast, and be part of this culinary triumph.