A Day of Unexpected Adventures with Arc'teryx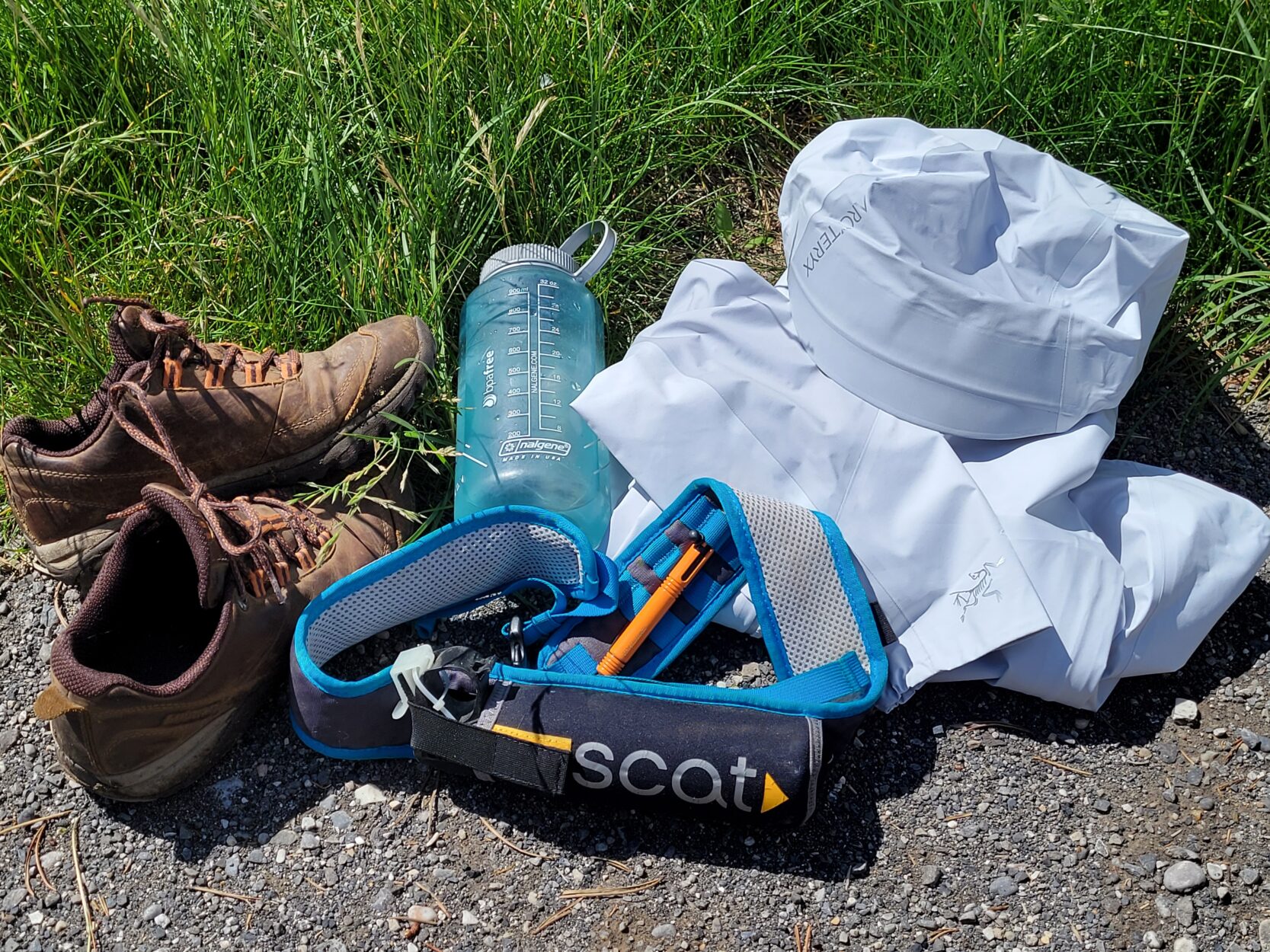 Kate Barker
In the heart of Kananaskis, Alberta, I found myself standing before the Blackshale Suspension Bridge. This unique structure marked the start of an adventure teeming with unpredictable weather. We were prepared to face it all, outfitted in Arc'teryx's new summer line, including the Delta ½ Zip Neck Hoody, the Coelle Shell Jacket, the Covert Pullover Hoody, and the Essent leggings.
Starting on the High Rockies Trail, the ever-changing weather patterns soon began to unfold. The Delta ½ Zip Neck Hoody was the first to step up to the challenge, proving to be a reliable layer against the cool air. Lightweight and comfortable, it balanced insulation and breathability, allowing me to move freely and maintain an ideal body temperature as the miles unrolled beneath my feet.
The weather took a turn when a light rain shower began. It was time for the Coelle Shell Jacket to shine. Despite its feather-light weight, this powerhouse piece of clothing offered complete protection from the elements. Not a single drop penetrated its barrier, and I was completely dry beneath it. Despite the rain, its deep pockets were a great convenience, providing quick access to my phone to take pictures.
As the rain gave way to an abrupt hailstorm, the Covert Pullover Hoody demonstrated its worth. Though it initially felt a bit too warm for the day's hike, it was great comfort and protection during the hail with its firm, recycled polyester fabric.
Throughout the entire trek, the Essent leggings were an unwavering ally. They fit snugly, like a second skin, their lightweight structure defying gravity even with the weight of a cell phone in their pockets.
As the hike was ending, I realized that each piece of Arc'teryx gear had played its part brilliantly in this unpredictable weather. With their durability and versatility, they proved to be not just gear but fantastic companions on this mountain journey.