GlobalFest 2023: Calgary's Celebration of Colors and Cultures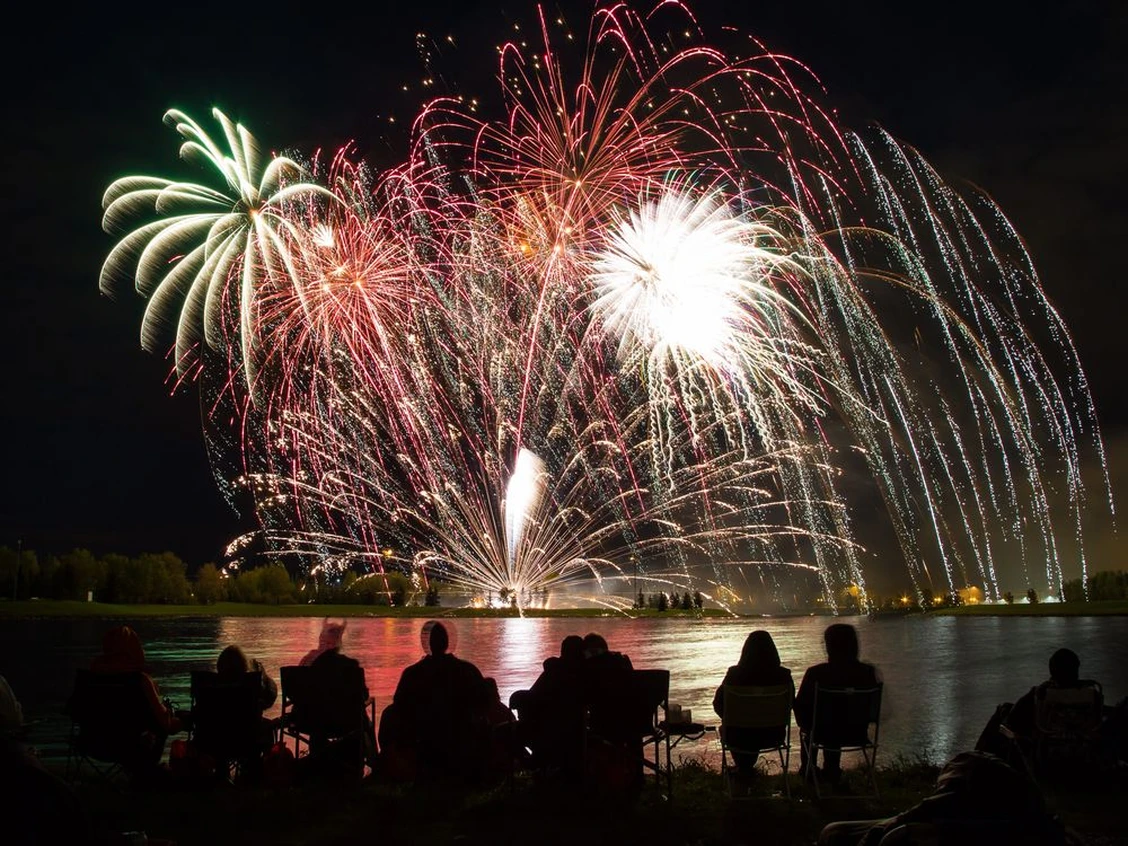 Crystal Schwick
When you think of Calgary, what comes to mind? For many locals, it's the familiar mix of the city's rich history, beautiful landscapes, and warm-hearted community. But once a year, our city adds another feather to its hat, becoming a melting pot of cultures from around the world. This year, GlobalFest 2023 has once again transformed Elliston Park into a lively celebration of diversity, art, food, and of course, breathtaking fireworks.
On August 19, I had the pleasure of immersing myself in the vibrant atmosphere of GlobalFest, particularly the Italian-themed evening. The event was more than just a firework display; it was a journey through the heart and soul of Italy, captured through the magic of music and pyrotechnics.
Upon entering Elliston Park, the first thing you notice is the array of tents, each representing a different country. It's not just about Italy, though the spotlight was on them that evening. These tents allow visitors to take a mini-world tour. From the colors of the traditional outfits on display to the diverse music and dance performances, there's a world to explore within each tent. It's a hands-on geography and culture lesson, making you feel connected to places you may have never visited.
And let's not forget the food. A plethora of food trucks and stalls line the venue, offering mouth-watering options from every corner of the globe. Whether you're in the mood for some spicy Thai curry, savoury Greek gyros, or just a classic Canadian poutine, there's something for every palate.
As sunset approached, the excitement grew. Everyone settled on their picnic blankets, looking up in anticipation. The Italian-themed pyro-musical show did not disappoint. The sky was filled with hues of various colours, all choreographed to iconic tunes like "We No Speak Americano" and the soulful voice of Luciano Pavarotti. The reflection of the fireworks on Elliston Park's lake doubled the spectacle, creating a mirror effect.
This event isn't just about the hosting countries like Italy, Austria, Portugal, or Spain. It's a reflection of Calgary's spirit. We are a city made up of diverse communities, and GlobalFest is our way of celebrating that diversity. It's also an opportunity to learn, to share, and most importantly, to come together as a community.
This year's GlobalFest runs from August 17 to August 26. If you haven't visited yet, you're in for a treat. And remember, the fun begins at 6 pm, but make sure to get there before 9:15 pm to ensure entry.
For tickets and more information, visit www.globalfest.ca or call 403-569-9679. See you there, Calgary!