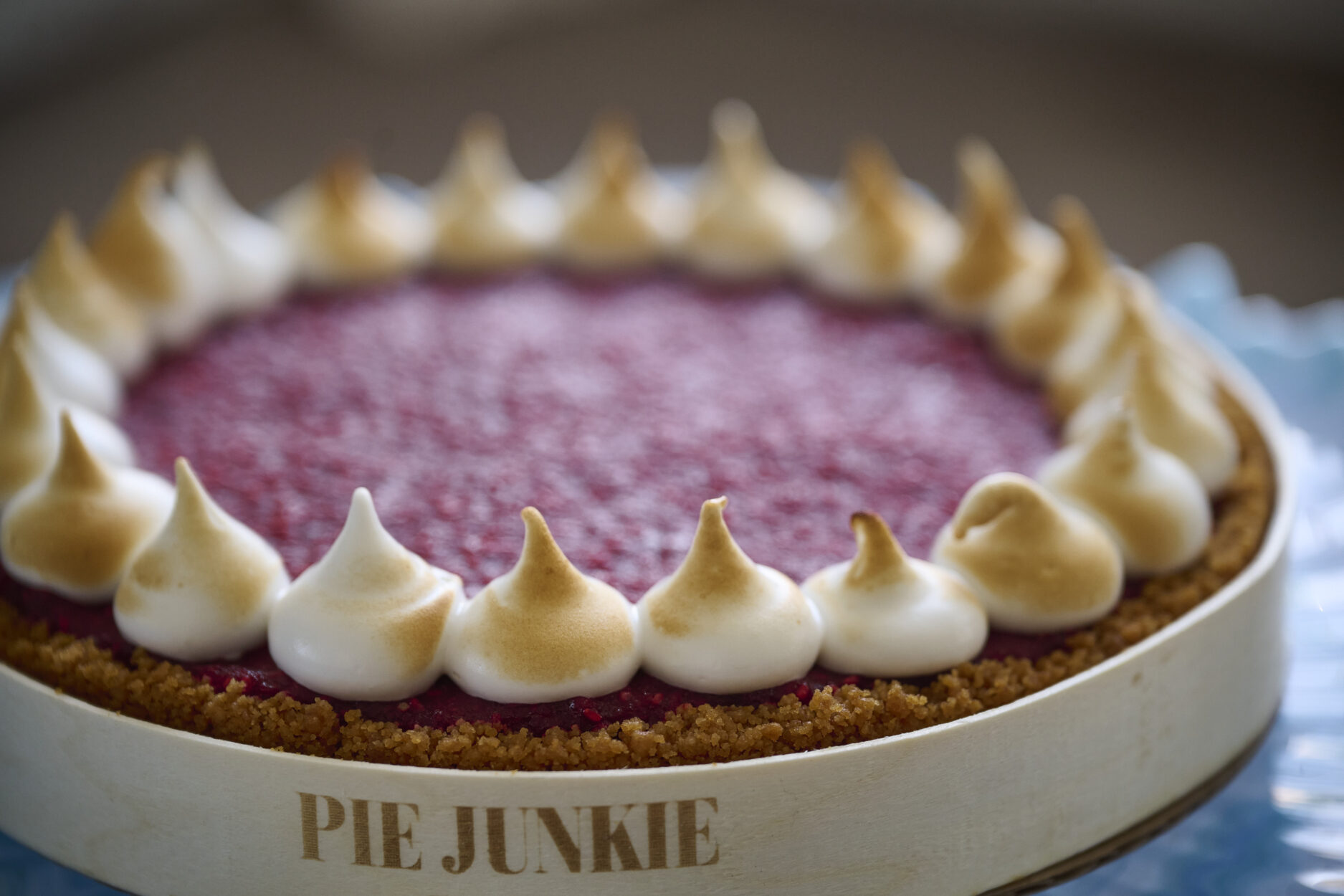 Pie Junkie
Calgary's dessert scene offers a variety of options for those with a sweet tooth. From classic pies to patisseries, the city's dessert selections are a delicious finish to any meal or a sweet treat anytime of the day. Check out our top picks!
Primary Colours Cafe: A Modern Sweet Retreat
Located in the heart of the neighbourhood, Primary Colours Cafe stands out with its diverse offering of pastries and desserts. The fresh aroma of coffee from their partnership with the Monogram Cofee next door complements their pastry line-up, including flaky croissants, cinnamon buns, candied almond cashew financier, and pistachio mortadella scones. A must-visit for a quality coffee and dessert pairing.
Pie Junkie: Your Go-To Pie Destination
Pie Junkie is more than just a bakery—it's an experience for pie lovers. With a range from classic pumpkin to wild blueberry and even savoury options like turkey dinner pie, it's a haven for those seeking high-quality, ingredient-driven pies. With three locations, it's conveniently located for when that pie craving hits.
Yann Haute Patisserie: A Slice of French Delight in Calgary
Drawing from roots in a family bakery in France, Chef Yann Blanchard brought the essence of authentic French desserts to Calgary's heart at Yann Haute Patisserie. Situated in an iconic, restored yellow house from 1912, this hidden gem has been delivering unparalleled pastry experiences since 2009. Every treat, from their renowned croissants to their decadent cakes, is a testament to their values of impeccable quality, ethical sourcing, and genuine craftsmanship. 
Alforno Bakery and Cafe: Cozy Ambiance with Quality Bakes
Situated in a cozy space, Alforno offers a serene ambiance that pairs perfectly with its extensive dessert menu. Indulge in crowd favourites like the rich salted caramel cheesecake, classic tiramisu, or a zesty lemon tart. With quality coffee on offer and a relaxed setting, it's an ideal destination for both casual meet-ups and special occasions.
La Boulangerie Bakery Cafe: A Taste of Europe in Calgary
Located in Mission Hill, La Boulangerie Bakery Cafe brings a touch of Europe to Calgary. The cafe offers a wide variety of pastries, including crêpes, mixed berry tarts, and macaroons. With a bustling environment and a patio that offers a great view, it's a popular spot for those looking for classic European baked goods in the city. Whether you're stopping by for a quick treat or settling in for a leisurely snack, La Boulangerie provides an authentic experience for all.
So, next time you're wandering the streets of Calgary with a craving for something sweet, know that you're never too far from a yummy treat. Dive in, discover, and let Calgary's dessert destinations be the cherry on top of your day.