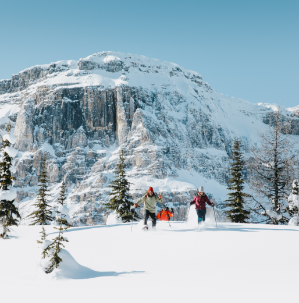 Are you creative, resourceful, have a need for speed, or like winning things?
If you answered yes to any (or all) of the above, the Cardboard Sled Derby is for you! Race down the Norquay Tube Park for your chance to win amazing prizes, and even better bragging rights.
The catch? You'll be racing in a self-made sled built from ONLY the following items: tape, string, garbage bags, glue and cardboard.
Prizes are awarded for the fastest sled, best crash and best sled overall.
Registration Info: In the North American lodge. Registration opens at 5:00pm, All kids sleds must be registered before 6:00pm and adults before 7:30pm to compete. Registration info needed includes number of racers for adults, and number of racers and age for kids.
Register NOW: Adults $15 per competitor, Kids $15 per sled.
Register at the door: Adults $20 per competitor, Kids $20 per sled
Age Limit: 6 yrs +
Participants must check in at the registration desk to sign a waiver and get sled numbers. Parents but accompany children to sign waiver. Helmets are mandatory for all participants.