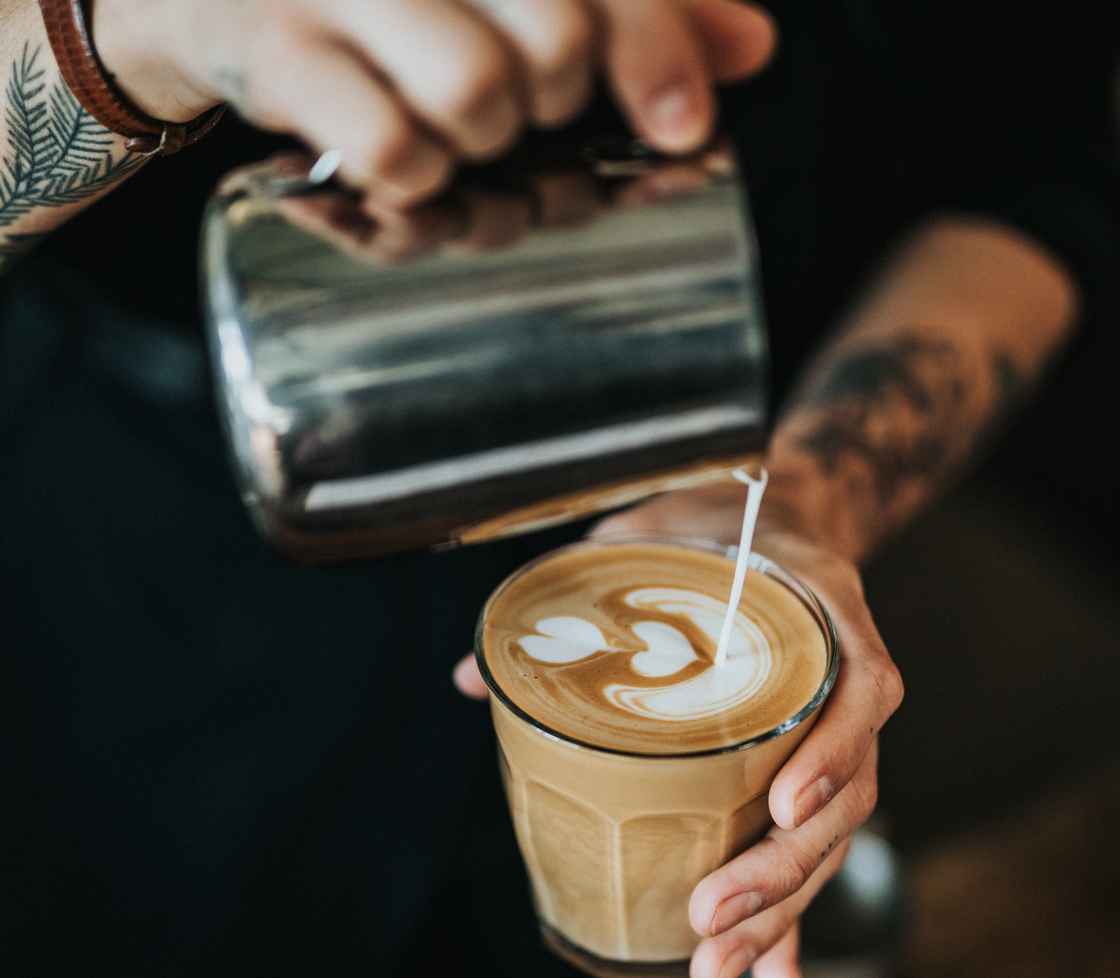 Whether it's the first thing you look for when you wake or a cozy location for a late date, Calgary is home to a number of creative, award-winning and socially conscious coffeeshops, cafés and roasters. Here are a few locations to visit for your next caffeine fueled sip:
Analog Coffee
Named 'Best Coffee Shop' by Calgarians in the 2019 Best of Calgary awards, you may need to wait in line at one of Analog's most popular locations located along the city's notable 17th Avenue. Serving up pour-over coffees made with beans from their signature collections, make sure to browse their showcase of 'made from-scratch' bakery & patisserie offerings while you wait.
Lil E Coffee Café
Coffee made while dancing is coffee that not only warms your hands but warms your spirits as well. Founder Paul Constance's daughter Ella, who has Downs syndrome, inspired Lil E Coffee Café's name and concept. His star team of dancing baristas and individuals with intellectual and developmental disabilities show up daily, lift spirits and "brew up greatness!"
In addition to a delicious cup of coffee or a latte, Lil E's is also creating opportunities for these individuals with meaningful and productive employment all while ensuring important awareness for our local community.
Rosso Coffee Roasters
For Rosso, ethically sourced beans are of utmost importance and as such, they have traveled to Guatemala, Costa Rica, Rwanda, Myanmar, Brazil, Burundi, and Columbia to purchase green coffee direct form producers.
With six cafes located in some of Calgary's trendiest communities, Rosso also embraces those community's artists by featuring their works through a 12-month rotating art installation.
Calgary Heritage Roasting Company
Calgary Heritage Roasting Company believes in active collaboration, giving back to the environment and community, and getting back to nature.
In addition to serving up an amazing cup of java at their flagship 'Roastery and Coffee Shop' located in one of Calgary's early 1900's historical buildings, CHRC has committed to planting a tree with every 340g bag of coffee sold. In 2020 a staggering 30,600 trees were planted in Canadian soil as part of their pledge.
Monogram Coffee
What started as a simple pop-up, Monogram has expanded its reach by not only establishing brick and mortar locations but by offering an at-home bean delivery subscription service too.
And while their business model may have changed, their purpose to "positively change people's lives through coffee" has remained the same.
Monogram works closely with farmers and growers from around the world to freshly harvest and process beans, all while ensuring it's done in a way that helps build their partner's capacity in an effort to leave them better off than before.