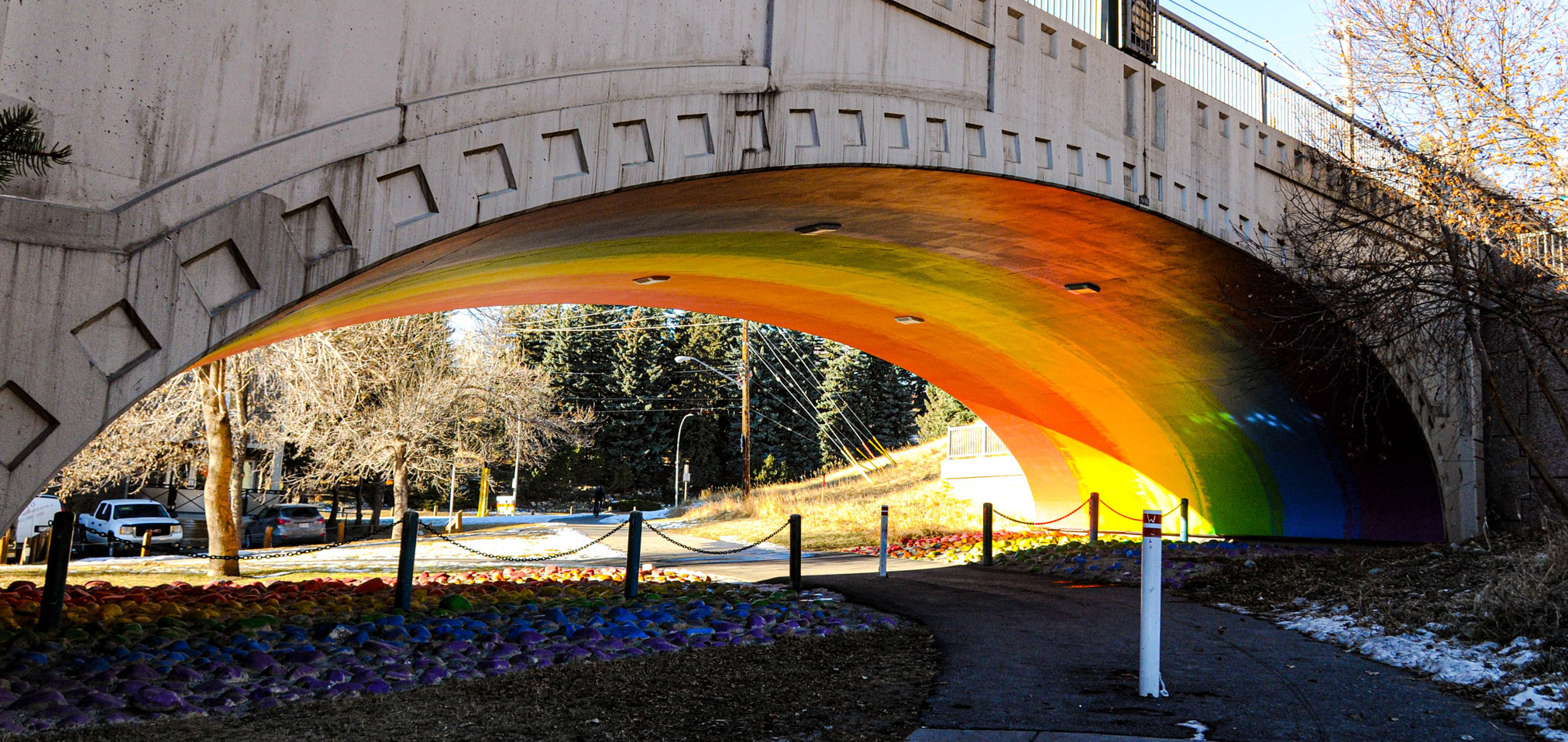 Locals always know where to find the hidden gems of their city and are always up to offer their favourite places and secret spaces when asked.
For those locals or visitors who are looking to explore the city's spaces, Calgary's Social Media Personalities & Content Creators often share great visuals in their feeds that will get you to get a first-hand look of what's new, hot and now!
Here are 5 local personalities to follow that engage with our city on a daily basis:
Wondering what the city is saying? @crackmacs has an epic following of much of the city and is always the first to share breaking news. The account, which grew its notoriety during the city's 2013 flood, has become a news source and major community ambassador that has supported and created awareness of many of the city's small businesses.
If you're looking for the most Instagrammable places and spaces in the city, you'll want to tune in to the IG feed of @pursuingpretty. A colourful account that has shared dozens of local artist's installations and their locations throughout the city. The beautiful personality behind the account – who also shoots her own photos – has been keen to share her personal tips and tricks to landing the perfect photo!
It's inevitable that every time you visit a new city (or a new suburb of your current one) you'll be sourcing recommendations on where to eat. The in-the-know Carmen Cheng is your source for finding food treasures throughout the city. Always first to hear of a new opening, or invited to try a dish before it's menu release – Carmen will be sure to share her thoughts on high, low, hidden and notable eateries around town.
If you're looking for adventure in the city, or great ideas for a day trip getaway, author and travel writer Jody Robbins is the account to follow (www.travelswithbaggage.com). From hotel stays to seasonal recreation, no one can plan or pack more in a day than her. Following Jody and her quirky personality on Instagram will not only inspire you to become more adventurous but it will also entertain and enlighten you with all our city and province has to offer.
Not sure what to wear or even how to wear it?! When it comes to creative style, current trends and looks that will get you noticed you'll want to take notes from Fashion & Lifestyle Blogger Mary's Instagram account @queensplayground. From hair to makeup, style and even her hilarious advice, this Gemini knows how to turn out a look and live life to the fullest.