Adventure for All – Calgary Fringe Festival 2022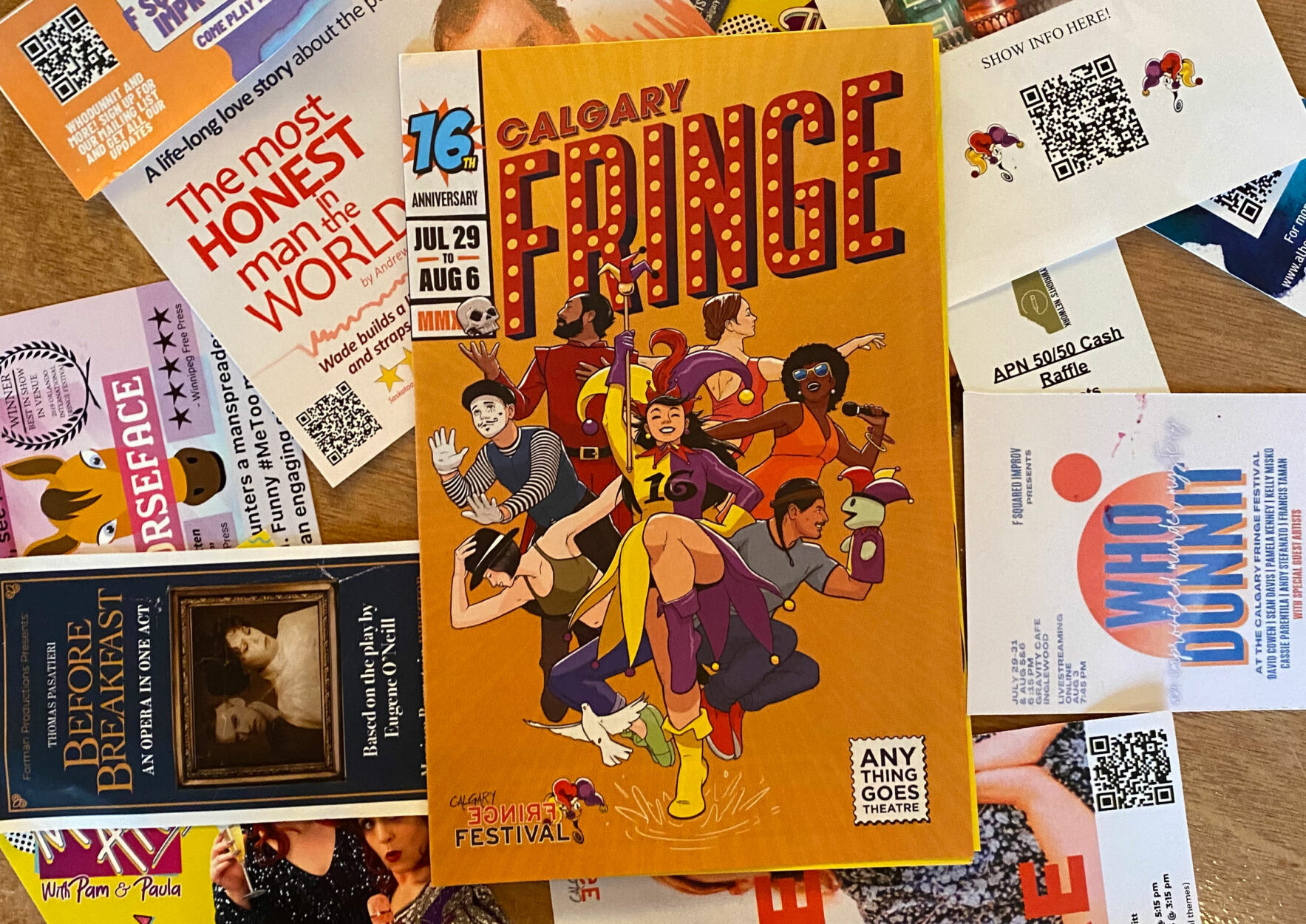 Nadia Zee
The Calgary Fringe Festival just wrapped up its 2022 season, it's first "normal" season since the pandemic.
From July 29 through August 6, the Fringe Festival was holding in-person shows at different indoor venues throughout the Inglewood area. As we know, the pandemic had an immense effect on in-person events. So for many Fringe performers, this was their first time back sharing their work in front of a live audience!
"It's just so nice for artists to be performing in front of a live audience, and for audience members to be able to come out to the Fringe and see live performances," said Michele Gallant, the executive director and producer of the Calgary Fringe Festival. "It's been really great, and people have really appreciated coming back and seeing the different shows."
This year, many performers and viewers were excited to get back to live shows. However, the Fringe team knew that some people were still hesitant to be surrounded by so many people. Especially in an indoor space. Therefore, they created a hybrid viewing experience this year. This means people had the opportunity to choose between attending an in-person show or streaming the show live from the comfort of their homes.
"I've heard back from a lot of different patrons saying they're so appreciative of having that option and feeling like they're still part of the community, still plugged into live performances and feeling that they're a part of the adventure too," Gallant said.
Gallant also spoke about all the positive feedback from people who decided to come to an in-person show. For many, this was their first time watching a live performances and interacting with other people again.
"Even though attendance may be down in comparison to pre COVID years, there's still plenty of people coming out, which for me, as the executive director and producer, has been very heartwarming to see," Gallant shared.
Although the in-person shows have come to an end, you can still experience the Calgary Fringe Festival! From now until August 26, you can watch pre-recorded Fringe performances online. Check out calgaryfringe.ca for more information.
To learn more about the Fringe Festival and other Calgary events, check out our newest blog, First Week of August - A Recap of Calgary's Events!