The First Week of August – A Recap of Calgary's Events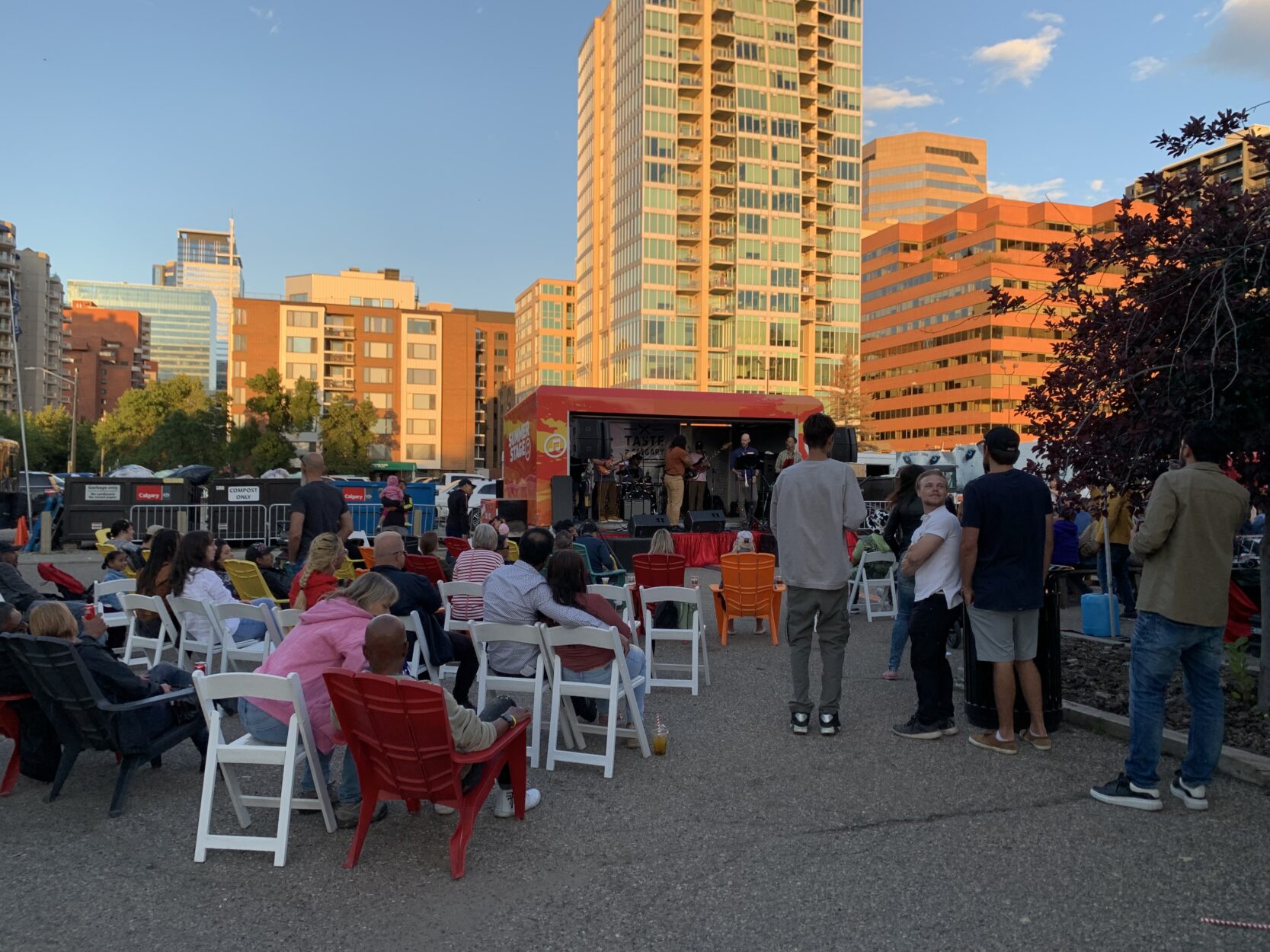 Paris Hofer
Calgary has had a jam-packed schedule this year, with different events to keep locals and tourists alike busy all summer long. The first week of August was no exception, with a list of so many different events that it may have been difficult to check all of them out! Here's a taste of what you might have missed.
Calgary Fringe Festival: July 29 - August 6
This year, the Calgary Fringe Festival came back with a bang! Their main theme this season was "Choose Your Own Adventure!" because of the hybrid viewing experience they created for patrons. From July 29 to August 6, live in-person shows were being performed throughout Inglewood, which was a first since the beginning of the pandemic. Since many people are still hesitant to gather indoors with large groups of people, the Fringe also had a live streaming option that allowed people to participate in the fun from the comfort of their own homes!
Some of the 2022 Fringe performances can still be viewed via pre-recorded videos. Check out calgaryfringe.ca for more information.
To learn more about this year's Fringe Festival, check out our newest blog, Adventure for All - Calgary Fringe Festival 2022!
Taste of Calgary: August 4-7
From 11am to 10pm all weekend, Taste of Calgary was feeding Calgarians hearts and stomachs! With over 50 different vendors and live music performances, there was something for everyone at this year's event. Local restaurants, food trucks, snack bars, breweries, distilleries, and everything in between gathered in a small lot to offer tastes of their food and drinks to hundreds of people. Simple Simon Pies, Chunk'd, V Burger, Eau Claire Distillery, and Banded Peak Brewing are just a few of the local vendors that were in attendance this year.
Instead of cash or card payments, food and drink samples could be purchased using Taste of Calgary tickets. Each sample cost anywhere between two and seven tickets. Tickets were available for purchase at the event, $1 for one ticket- not a bad deal!
Calgary Dragon Boat Race and Festival: August 5-7
This year's Dragon Boat Race and Festival was a multicultural experience for the whole family. The event was free to attend and took place at the beautiful North Glenmore Park. A gorgeous park with a perfect view of the water! With beer gardens for adults, play zones for the kids, and an abundance of entertainment, food trucks, and vendors, there was something for everyone to enjoy! The fun started with a kickoff party on Friday and ended with the Dragon Boat Charity Race on Sunday. Saturday accommodated the annual Breast Cancer Race and Pink Flower Ceremony, hosted with the Sistership Dragon Boat Association of Calgary. A perfect way to honour the strength and resilience of breast cancer survivors.
With a large dose of healthy competition, yummy food, cultural entertainment, and a family friendly environment, this festival is something you will not want to skip next year!