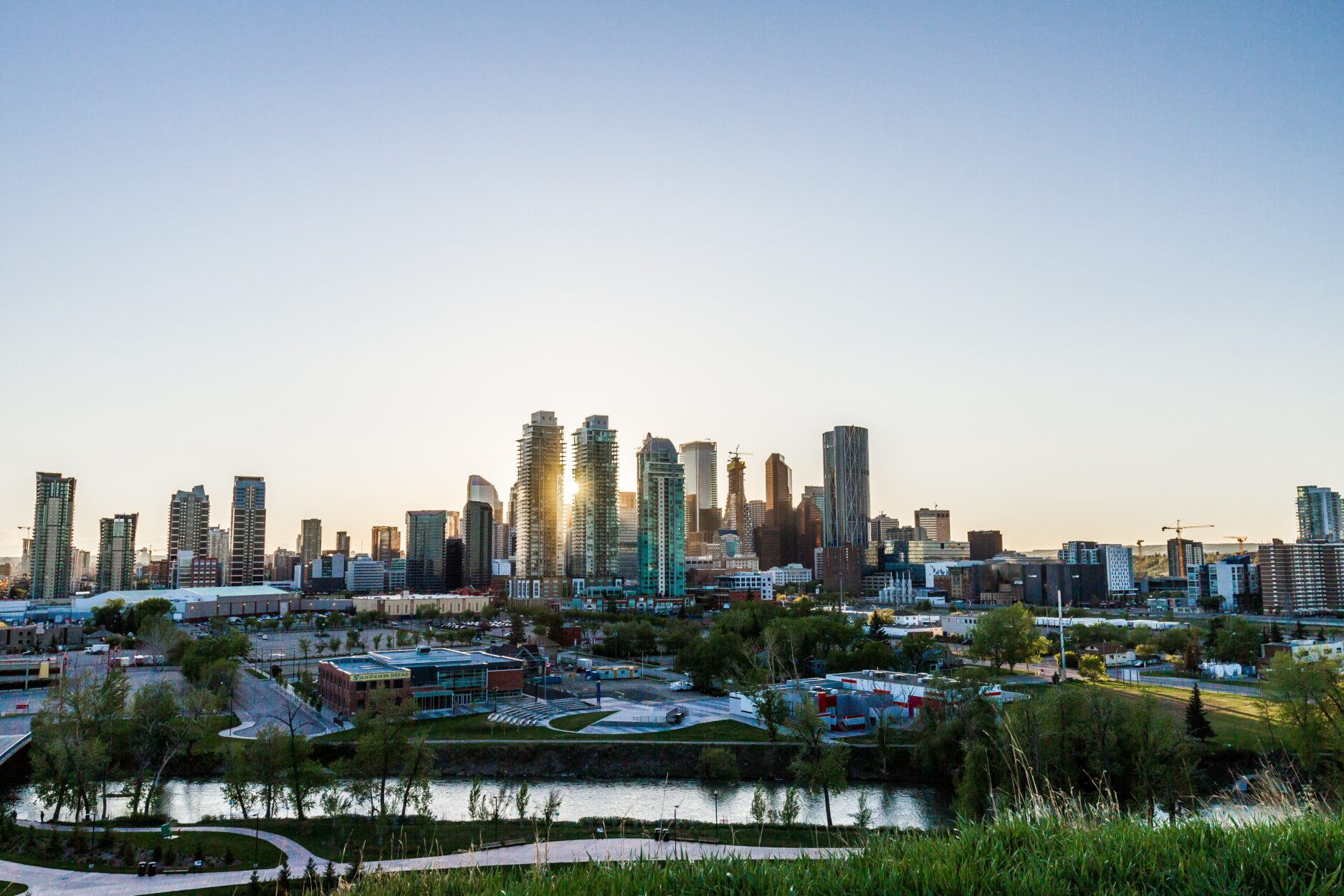 Kyler Nixon on Unsplash
Calgary is a sanctuary of natural beauty and outdoor exploration when the summer sun graces the Canadian prairie skies. This season turns Calgary into a vibrant playground ripe with countless activities that encapsulate the spirit of summer. Whether it's the serene activity of floating down rivers, the thrill of biking along scenic trails, or the peace found in city parks, a Calgary summer represents a time of unparalleled magnificence right at the city's heart. Here are some outdoor activities that can make your Calgary summer unforgettable.
A quintessential Calgary summer experience is embarking on a relaxed float down the picturesque Bow River. This river, which gently winds its way through the city, offers a unique adventure that combines breathtaking views of Calgary's natural scenery and urban cityscape. You can choose a raft or kayak from the University of Calgary's Outdoor Centre, or even bring your own and let the tranquil currents of the Bow River guide you on a memorable journey. The route from Bowness Park to Prince's Island Park is particularly scenic, providing captivating views of the city's skyline.
Alternatively, consider exploring Calgary on a bicycle. The city features an extensive network of bike paths spanning over 900 kilometres. For those desiring a little extra power in their journey, Bow Cycle offers e-bike rentals which are perfect for both city paths and surrounding country trails. Discover the natural splendour of Edworthy Park, follow the serene route of the Bow River Pathway, or head to Nose Hill Park for sweeping panoramic views of the city. If you're feeling adventurous, Kananaskis Country and Banff National Park are close enough for a day of intense biking exploration.
Summer in Calgary breathes new life into its numerous parks, transforming them into bustling hubs of activity and relaxation. The centrally located Prince's Island Park is a crowd favourite, offering yoga classes, live music, and outdoor theatre performances, such as Shakespeare in the Park. Aside from these organized events, these verdant spaces provide the perfect backdrop for picnics, games, or simply unwinding with a good book under the summer sun.
With over 8,000 hectares of parkland and natural areas to explore, Calgary is also home to Fish Creek Park, one of the city's most popular parks and the second-largest urban park in Canada. It features over 100 kilometres of biking and walking trails, along with a boat launch, McKenzie Meadows Golf Course, The Bow Valley Ranche Restaurant, and the Sikome Aquatic Facility.
If you're looking for some family fun, Calaway Park, Western Canada's most extensive outdoor family amusement park, is another popular summer spot. With an array of thrilling rides, games, and entertainment suitable for all ages, this park guarantees an exciting day out. Sports enthusiasts will find abundant golf courses throughout the city, each offering a unique set of challenges against a picturesque backdrop. To gather local ingredients for a summer picnic or barbecue, visit one of Calgary's bustling farmer's markets, such as the Calgary Farmers' Market, Crossroads Market, or Fresh & Local Market + Kitchens.
Animal and nature lovers will find a paradise at the Wilder Institute/Calgary Zoo, where they can wander through vast animal exhibits, learn about different species, and immerse themselves in the beauty of the botanical gardens. As the day comes to a close, take a sunset hike up Scotsman's Hill for a stunning panoramic view of the city.
Whether you're into adventure or relaxation, Calgary in summer has something to offer everyone. Enjoy the warm weather, the long days, and the many activities this vibrant city has to offer.