Thrift Store Fashion Finds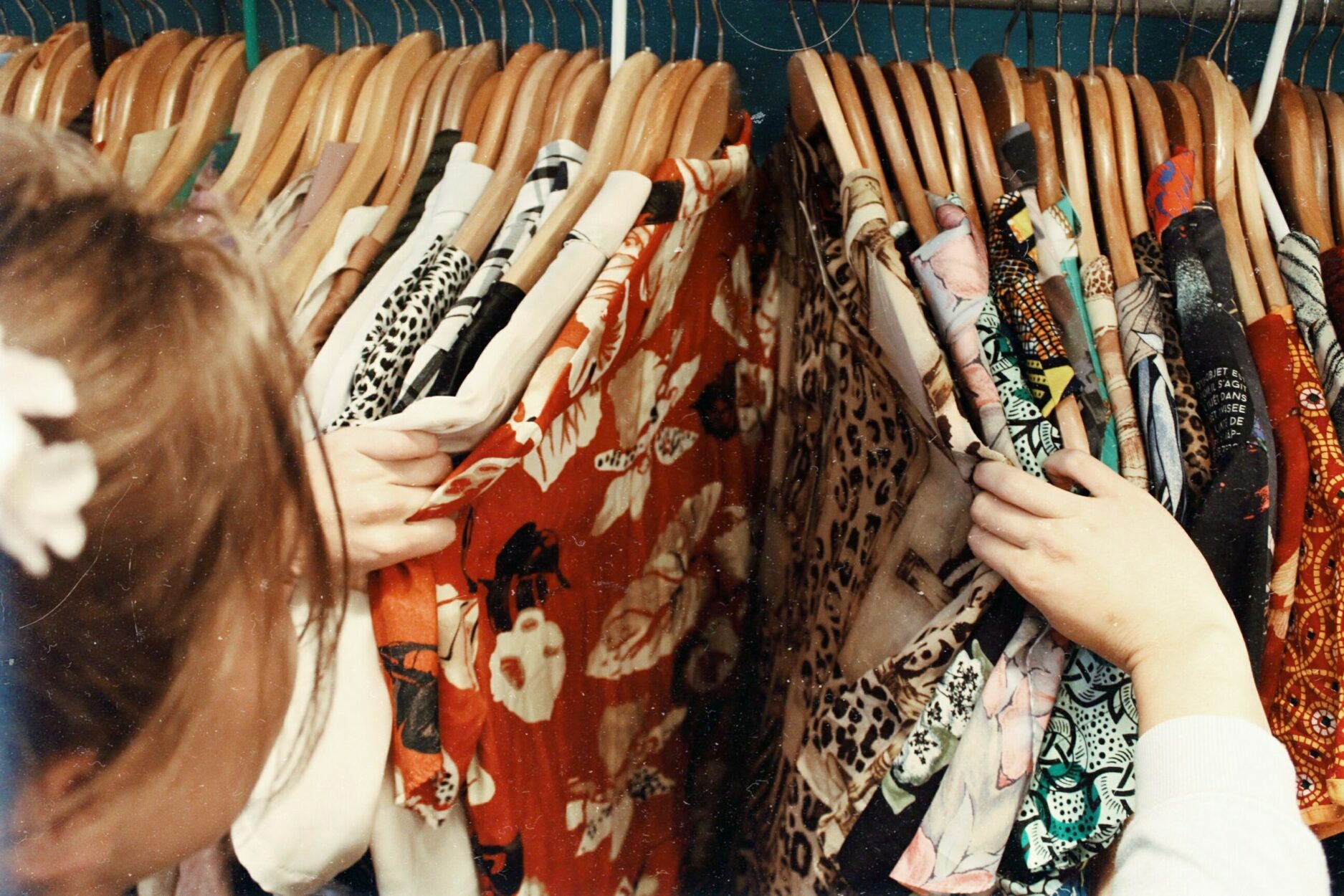 When it comes to shopping for clothing, Calgary has an abundance of stores with endless choices. However, sometimes a person cannot always afford to pay full price for an article of clothing. Luckily, with the second-hand clothing stores in our lives, you tend to feel less of a shock, especially to your wallet. Whether you are trying to be economical, environmentally conscious, or just looking for a shopping adventure, a thrift store is a treasure trove for finding a fantastic outfit that is uniquely you without breaking the bank. And the good news is, Calgary has many different outlets where you can find just what you are looking for. Here are some top choices.
17th Ave Thrift Store
A favourite amongst the city's animal lovers, this local gem supports a long list of local shelters and rescues. This store is full of eclectic and offbeat pieces, is at a great location, and is open 7 days a week. With a warm and friendly atmosphere, the owner (whose name is Sue) has made inclusivity a part of the store's culture. Everyone is welcome, especially if a furry four-legged friend accompanies them. Whatever you are looking for, whether it is an elegant coat, swanky shoes, an executive suit or a sweet sundress, you will find it here. 
Thrift Couture
If you want to make the scene, look no further than this hip and trendy shop in the lively 17th Avenue district. Each article of clothing is hand-selected by the talented stylist who owns the place. Her name is Gillian, and she genuinely wants each customer to walk out of her store feeling like fashion royalty. The top brands they have collected will give each wearer an effervescent sense of style and a fun attitude to match it. As we all know, you can't make an outfit unless it makes you smile. Coming to Thrift Couture, you will surely leave with a smile.
ThriftopiaYYC
What happens when you have a pretty store with many racks filled with marvellous used clothes? You have this southeast star. All items are carefully chosen, so only the nicest pieces are presented to the customers. The most popular brands are Lululemon activewear to Abercrombie & Finch blue jeans. It's not just for adults either, even children can find an outfit to update their wardrobes. It's always a good idea for a family to stay up-to-date on their clothes.
Change is Good
In the heart of Inglewood is a brick-and-mortar business that has a strong social conscience. Owned and operated by The Calgary Dream Centre, they help individuals dealing with homelessness and addictions. Since 2020, this organization wanted to find a way to reroute some of the excessive donations that they were getting at the centre. Now they have a cool little store that is simple but chic with its silk dresses, colourful tracksuits, and even some candles to create a relaxing haven for each customer that walks through the door.
Feisty Consignment
If you are on a jaunt in the Mission area, you'll find a cool little store tucked away in a corner. Inside are entertaining tunes, an open-hearted owner, and beautiful original outfits just waiting to be tried on. The best thing about this store is that there are always sales going on. You just have to pay attention to the colour-coded tags to figure out how much you are going to save. The customers that go there praise the store for its fascinating décor (that pink chaise looks very inviting), high-end clothing that makes a statement (Is anyone looking for some cute Dolce and Gabbana shoes?), and the owner Amanda knows how to match a person to their special item.
Curvy Britches
As we all know, beautiful women come in all sizes and shapes. The self-proclaimed mompreneur Katelyn wanted to create a place where full-figured women could find great deals and amazing clothing. In doing this, she has created a whole new dynamic when it comes to beauty and fashion. Customers coming to this small business have said that Katelyn is inclusive and supportive. She helps her customers find that perfect dress for a wedding, an awesome work outfit that seals the deal, and a casual ensemble where a woman can feel stylish just by walking down the street.  Definitely worth a look.
The Peacock Boutique
With three convenient locations under its belt, this thrift store has become more than just a small business. It is an experience where a person can feel like they stepped into an exclusive boutique. Fabulous, gently worn clothing that gives off youthful vibes without taking anything away from the classiness of the pieces is found in these tasteful storefronts. A person can walk in and find a vibrant evening look that will make heads turn during cocktail hour. So, when you find that sparkling skirt or smart blouse, remember where you found these treasures. This is a business that is going places.
"One person's trash is another person's treasure."  Consignment stores prove this time and again. It is truly remarkable when you can find a highly sought-after designer bag in a place where you least expect to find it. So where is your next treasure hunt going to be?