Should I Stay Or Should I Go?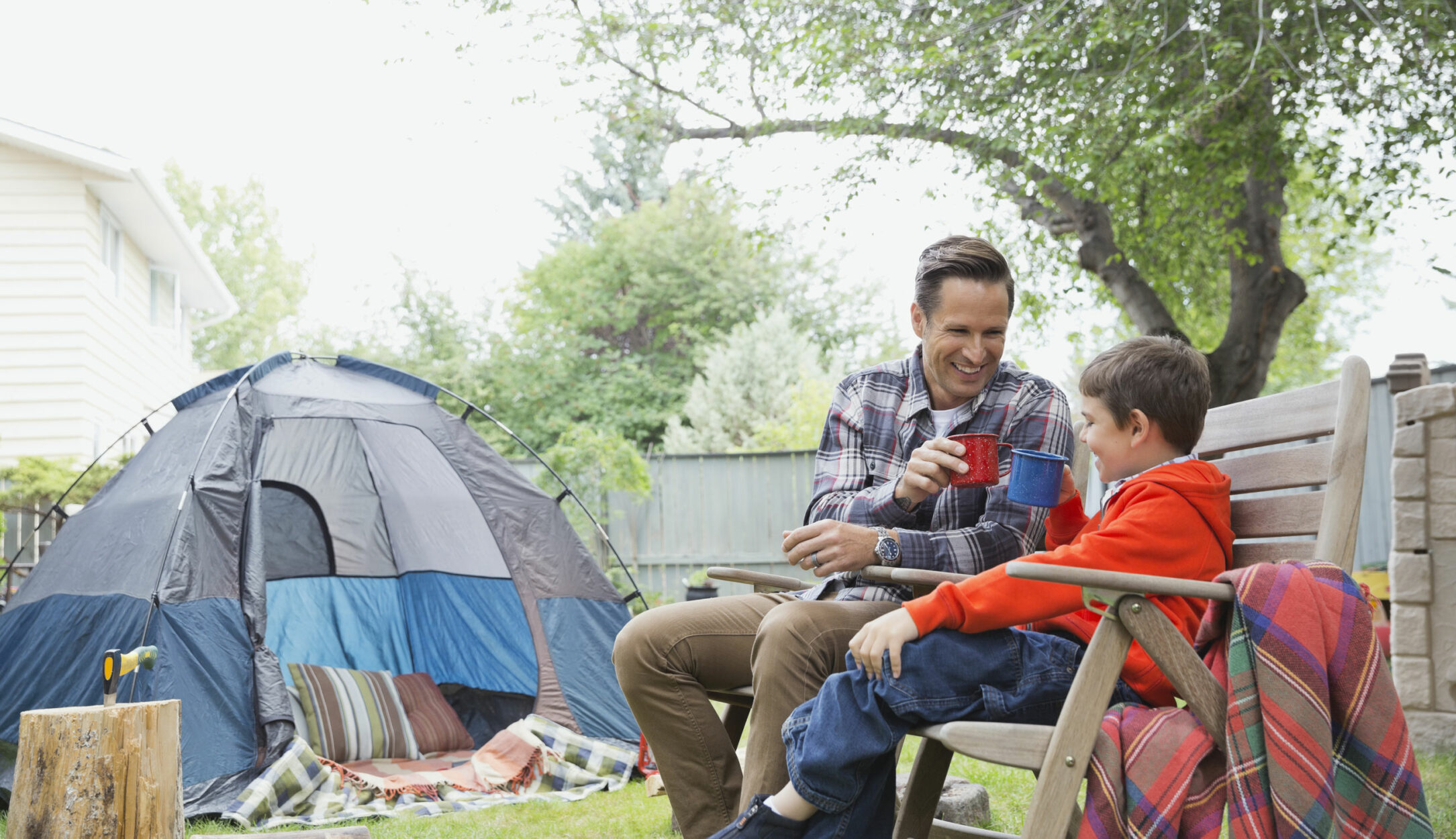 The decision to travel out of province or country this summer has a few extra challenges this year. Some families are choosing another summer of sticking close to home to minimize hassle.
"To stay, or not to stay," that is the question. When it comes to family vacation this summer, what are the best and healthiest options? Many families are itching to resume the fun family vacation to faraway destinations, while some are reluctant to be so adventurous. Government restrictions are lifting with international borders opening August 9, but some families think that another summer of local adventures might just be in order for Summer 2021.
If you have decided that a staycation is best for you and Calgary is your destination, or even your home, then Where has compiled a list of awesome events, places and fun-times suggestions for you and your family to explore at your own pace.
Let's go!
ACTIVITIES
If being outdoors and active is your focus, here are a few day or half-day adventure trip ideas:
Not far off the main highways of 201 South and 22X is Calgary Farmyard. This is an excellent way for families to spend the entire day, or just a couple of hours. Prices are reported as affordable and events of the day include things like the corn maze, zipline, paintball and even pig races.
Still in the south of the city? Don't forget Spruce Meadows, one of Calgary's landmarks and world-renown equestrian mega stages. Open 365 days each year, this is a place to take in live events, like Canada's Premiere Soccer league matches (with free shuttles to every game), horse-jumping events and the annual Christmas markets, or tour the barns and see how the spoiled horses live.
If you're looking for something exotic to entertain your kids and Australia is not an option, simply drive to Cobb Adventure Park (just off the #1 Highway east of the city) and check out the many rescued creatures being hosted and loved by all, including kangas and hissy snakes.
Butterfield Acres is a fun and friendly outdoor petting zoo in the north end of Calgary. Don't want to make the drive? They can come to you with animal visits, pony rides and even a unicorn! Oh, and don't forget Calaway Amusement Park (4 km west of the city on the TransCanada Highway) for those who love to feel their tummies drop, stop and roll. They even have a campground beside the park, if you want to make it a sleepover.
Don't forget to look up! The Springbank Airshow is always a popular family event. This year it's a two-day show, called "Wings Over Springbank," July 24-25.
FESTIVALS
Back in action are the return of the outdoor summer festivals. A Calgary classic is Folkfest on Prince's Island Park, July 22-28, reimagined as Summer Serenades for 2021. Shaw Millenium Park hosts JazzYYC, Aug 19-22, and the Calgary International Blues Festival, July 29 to Aug 1. If you're more into country beats, how about Country Thunder in the northeast part of the city Aug 20-22?
There are also long-standing Calgary mainstays with a few minor adjustments this year: Calgary Fringe Festival (July 30 to Aug 7) and Globalfest, the international fireworks completion, Aug 28, at Elliston Park.
A festival unique for kids hosted by Quest Theatre, will take place at cSpace in Marda Loop on Aug 14. Mount Royal University is hosting the International GuitarFest West, Aug 2-7, for adults and youth to compete for prize money.
If exploring culture and celebrating the traditions of other cultures is your goal, why not consider a few of these smaller festivals and events, where admissions are minimal or free?  Omatsuri, a Japanese cultural festival, on Saturday, August 14. Every second week in August, at the Eau Claire Market, the Taste of Calgary hosts its annual showcasing of global flavours. Closer to the end of summer, the Calgary-Serbian community are hosting a Sept 4 festival in De Winton for families to enjoy and Taste of Ecuador will be in Marda Loop, August 7. A special bbq is planned at Edworthy Park by the Palestinian House Association; EID Festival on July 25 from 2pm to 9pm.
If your family is more into creating your own food agenda and sourcing sustenance options on the fly, download the Alberta Food Finder app and head out on a GPS quest to create one-of-a-kind food adventures. And if popup adventures are what your family loves, check out "Stop, Drop and Roll" to find out when and where they pop up around the city.
For many Calgarians, the Lilac Festival was once a May event, but it has evolved to now being a mid-August festival, with 4th Street closed to traffic to allow for families to stroll, taste, listen and greet other festival goers and their kids and canines alike. Sadly, its return has been reset for 2022.
It's a ways out there, but it's one for the history books, Parkdale is hosting the President's Choice SuperDogs at Parkdale Petfest on September 11 from 10am-4pm.
MARKETS
Throughout the city and the summer, farmers markets are happening. But there are a few special ones that include all elements that families can enjoy, such as the Marda Loop YYC Made Augustfest on August 14 – and its free!
For some things unexpected, like axe throwing, magicians, weirdness and whacky performers, head to Calgary Medieval Faire & Artisan Market, Aug 20-22, and leave reality behind for a few hours.
The Calgary Night Market, July 31 to Aug 1, at Barclay Parade (Eau Claire) will have a host of food trucks and impromptu activities for all to savour.
A short drive north to Cochrane on August 21 will have you ready to be part of the MADE Outdoor/Indoor Market, where there will be tons of foods, activities, artisans; admission is free.
NATURE
Downtown's Century Gardens a 0.7 hectare open-air urban park, in the heart of the city centre, has reopened to the price tag of $16M renovation costs. With a new splash pad, amphitheater, outdoor pavilions and a washroom, it's close to C-train access at 826 8 Ave SW.
The Inglewood Bird Sanctuary and Nature Centre is a 36-hectare haven for nature lovers. No bicycles or dogs permitted to ensure a serene and peaceful experience and a great place to wind down.